By Ritah Mukasa
Janet Mahoro 30 is a mother of seven children. She is singlehandedly raising them from Nyarugugu C village located in Nakivale refugee settlement in Isingiro district.
In 2006, Mahoro was trapped in a war that wrecked her home in Bunagana village, Congo DRC.
She lost most of her family members and when she got a chance, she fled to Uganda with a few relatives who later on, returned home. She was just 14 years old.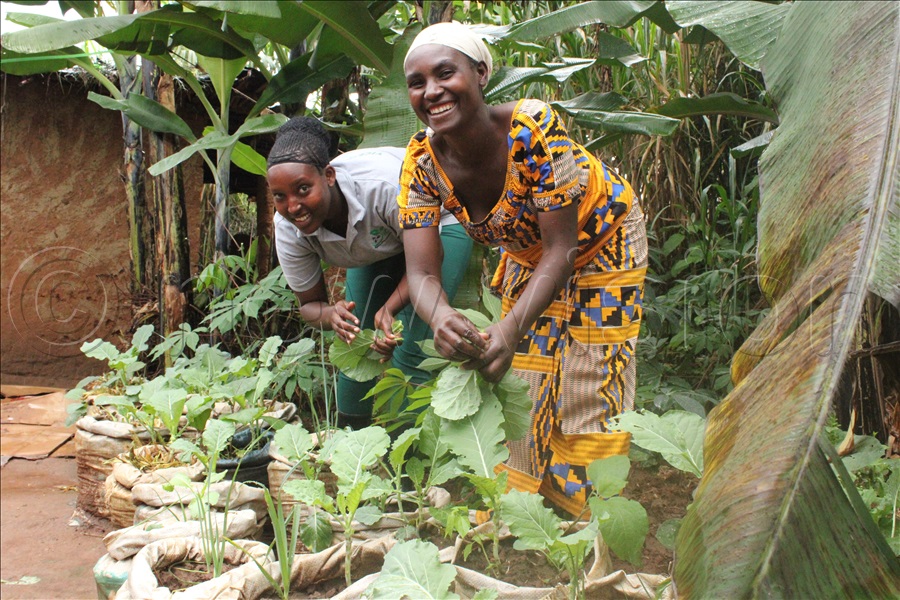 The following year, she got married while in Nakivale.
However, Mahoro says, her husband was abusive reason they separated two years ago. She remained with the six children, but she struggled to fend for them since she did not have a job or any source of income.
She survived off working in the plantations of the host communities.
Fortunately, last year, one of her neighbours introduced her to vegetable growing, but she had no land. She stays on a 20X50 piece of land.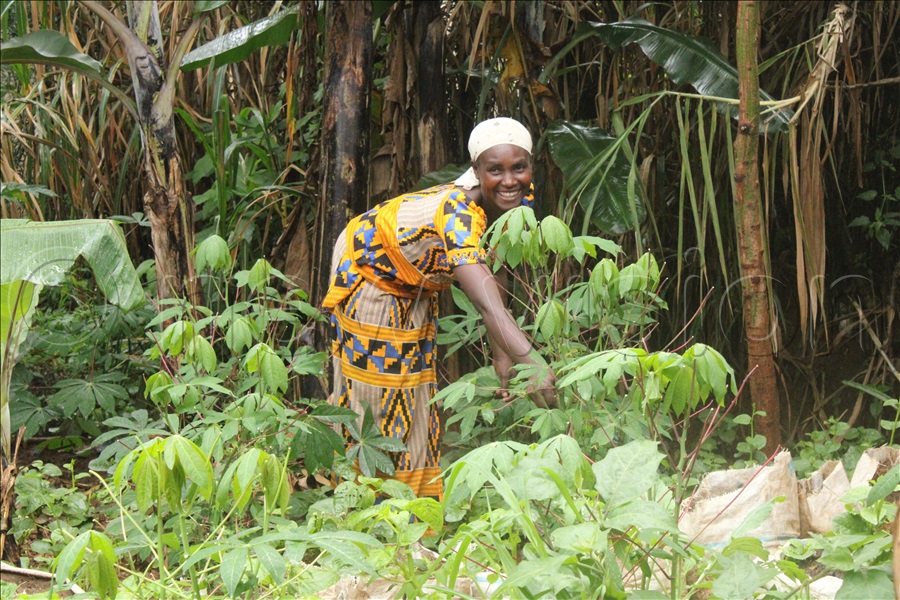 With the support of Youth Initiative for Community Empowerment (YICE) Uganda, she embraced sack gardening.
"YICE trainers also interested my six children in sack gardening and they loved it. Since then, we work together and it has helped increase our yields," she explains.
Mahoro grows spinach, sukumawiki, carrots, cabbage and eggplants.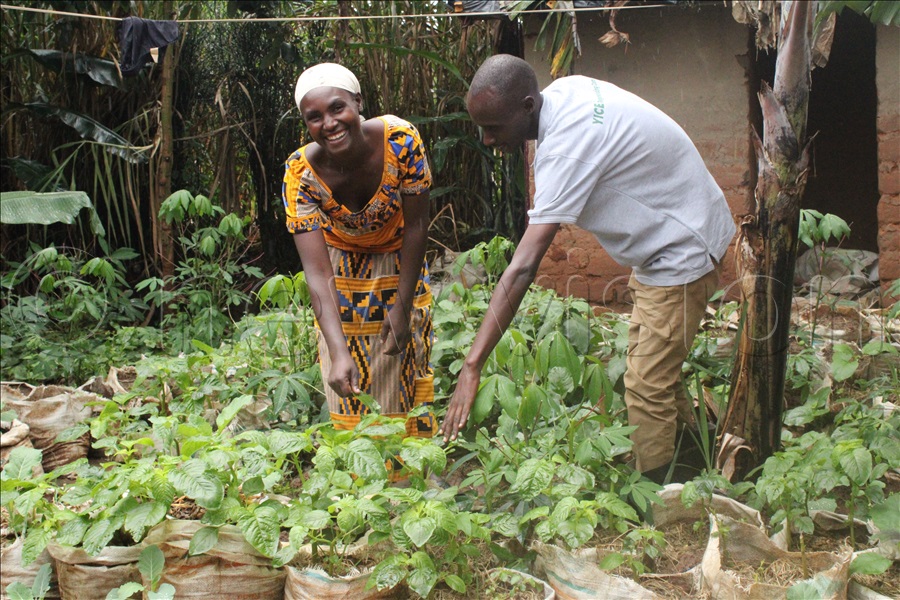 "My children know how to transplant the seedlings, water them and harvest," she says.
She says the garden feeds her family.
She also sells vegetables and earns sh6,000 weekly, which she saves to pay their school fees and buy home necessities as well.
She plans to rent a piece of land in the neighbouring village to start a demonstration garden and do commercial vegetable growing, which she says is profitable.