By Carol Kasujja Adii, Michael Odeng and Kellen Owente
The long-awaited three-day Harvest Money expo has kicked off at Kololo Independence Grounds in Kampala. The 2023 expo is anchored on the theme, "Farming as a Business – Post-Harvest Handling and Value Addition. The Expo will run until (Sunday, February 12, 2023). The well-organised expo has attracted more exhibitors and suppliers of agricultural inputs and equipment. Agricultural enthusiasts are required to pay sh10,000 for entrance and another sh10,000 for the daily training sessions.
The sessions will be conducted by experts in different fields including poultry, piggery, goats, bees-keeping, coffee, urban farming and fishing. During the event, people will benefit from the technologies and information provided by at least over 200 exhibitors. Don Wanyama, the Chief Executive Officer at Vision Group, said the expo will be offering policy makers the opportunity to engage with other stake holders involved in the agricultural sector. "There will be many opportunities for people involved in the agricultural sector including access to financing options and credit facilities that can transform their farming enterprises into economically viable ventures. "You need to acquire modern machinery to add value to your product," Wanyama said recently during the launch of the Expo. Anne Nahura, an exhibitor from the Presidential Demonstration firm says it is a great opportunity for them to attend the Expo and showcase their products.
Sadat Mwesigwa from Katikamu village in Kayunga district is an exhibitor at the expo, under the National Agricultural Advisory Services (NAADS). He says he grows sweet and delicious Smooth Cayenne pineapples on eight acres of land, which weigh about 2kgs upon maturity. They are juicy oval-shaped fruit, with less thorns and big in size. From one stem, one can harvest more than one fruit. He sells his pineapples in Kampala, mainly at Nakasero and Nakawa markets. Mwesigwa says NAADS has constructed a juice factory at Busaale in Kayunga, where they will be selling their fruits at good and competitive. He advises farmers to be patient with the crop and can start harvesting after 18. After that initial harvest, the fruit can one year and a half, with one harvesting fruit every week. "There is high demand for the fruit because of the high quality of juice from," he says.
The Harvest Money expo is sponsored by the Kingdom of Netherlands, Ministry of Agriculture, Animal Industry and Fisheries (MAAIF), National Agriculture Advisory Services (NAADS), Pepsi, ENGSOL, RIELA, Agricultural Credit Facility (ACF) and Uganda Warehouse Receipt System Authority (UWRSA). The expo is one of the biggest agricultural fairs organised by Vision Group in the country.
Happening now…Exhibitors, showgoers already on ground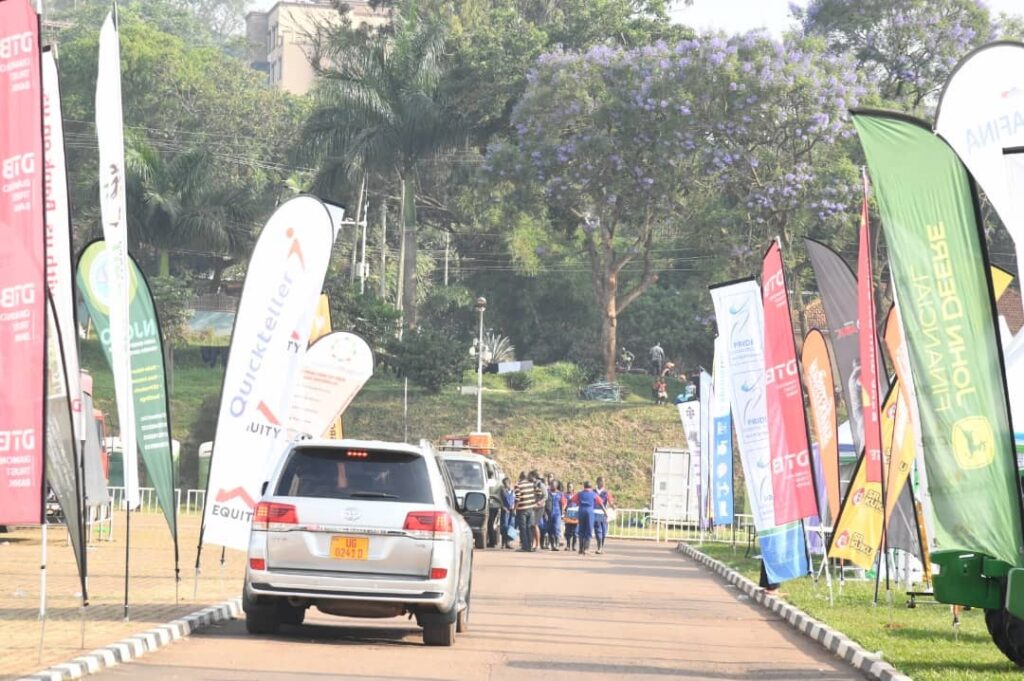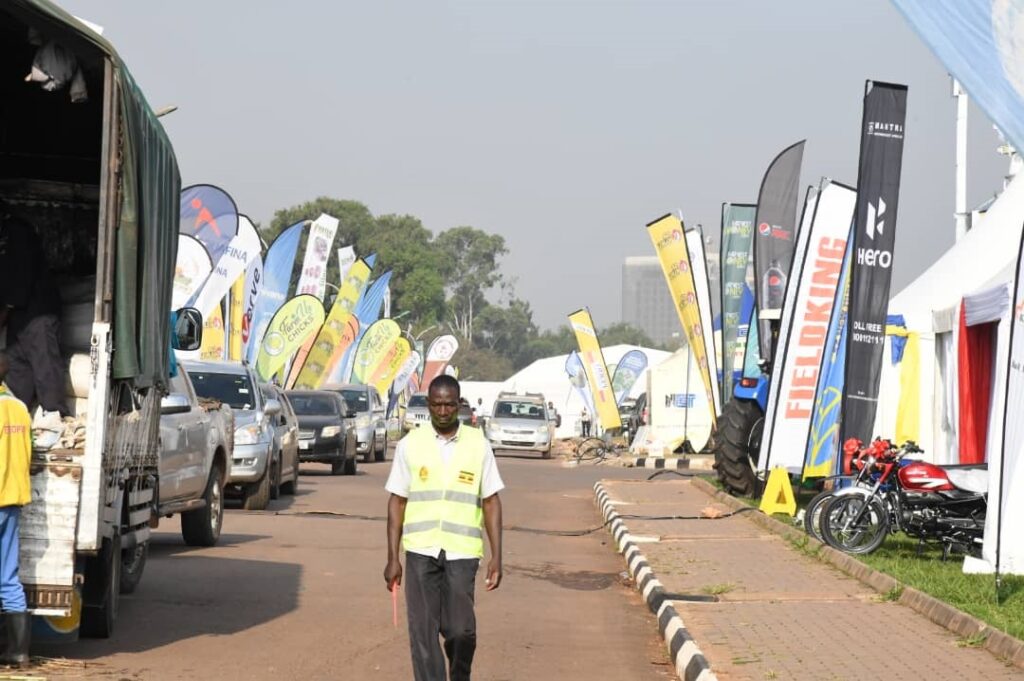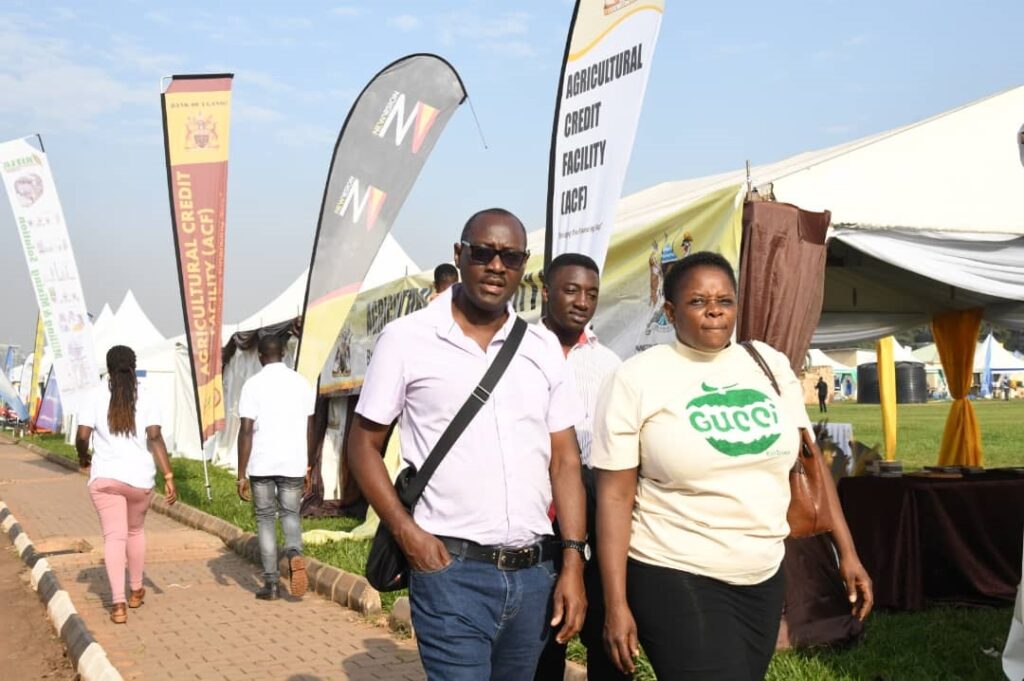 Pictures by Eddie Sejjoba