By Umar Nsubuga
For the traditional gardener, it is a pleasure to watch the benefit of hard work when the plants and flowers bloom and flourish as the seasons wear on.
But not everyone is a gardener and has time to wait for a garden to mature.
Michael Gitta, a professional gardener says anyone can have a garden in less than a day.
"Many people stock mature plants that they have kept growing for a couple of years just for the purpose. Plants to look for include full-grown shrubs, pines and conifers, already shaped and trimmed bushes and deciduous trees", he says.
A little science goes a long way when it comes to colour. Professional designers use the colour wheel to show the relationships between different colours which work together and clash, which combinations are restful and stimulating. Different colours can affect our impressions of space.
What it takes to design your garden
Line
Martin Kalule, a dealer in flowers and gardener at Kawanda says the line is very important in garden design, curved, straight, horizontal or vertical; they can be shaped by pathways, trees, a hedgerow or the horizon beyond.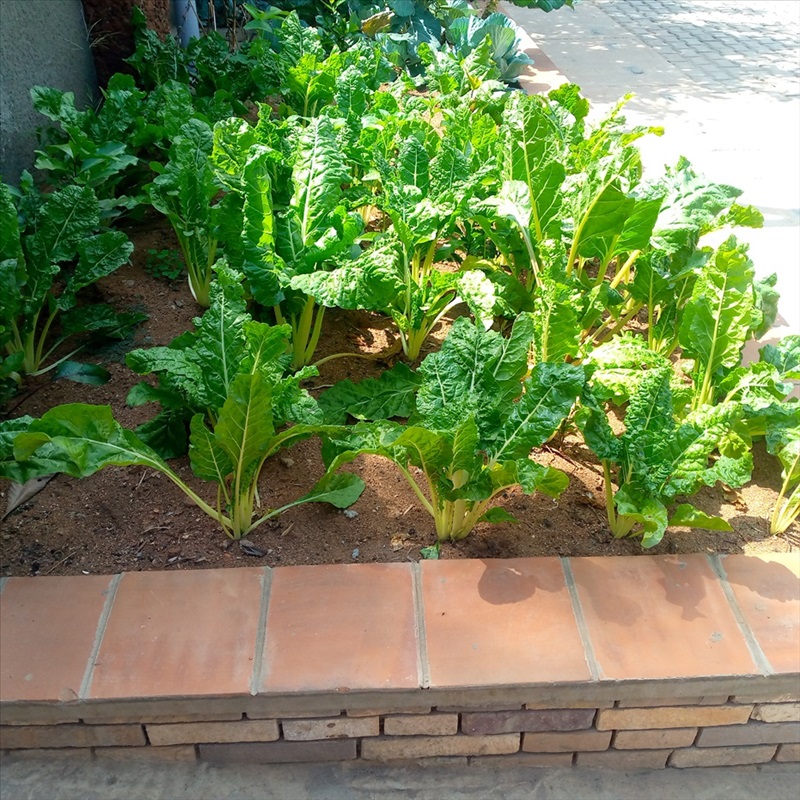 According to Kalule, each has a different effect and draws you into the garden dictating where visitors look and where they go.
"Curves are good for pathways, offering oblique, obstructed views that spike curiosity and beckon to the explorer in each of us. Straight lines are more formal and classical while horizontal lines calm us down and provide stability whereas their vertical counterparts are like columns, projecting strength and dynamism", Gitta explains.
Light
Kalule says Uganda has some of the best sunrises and sunsets, so, light and shade work overtime in the magic hour after dawn and before dusk.
He says colours change in intensity and as the light increases the more colourful objects advance upon us, appearing closer than they are.
Form
Round forms can stabilise herbaceous borders where a vertical, thin plant like a cactus might look out of place. Repeated, narrow verticals also add stability.
Alone, that same thin cactus looks awkward but well placed among wild grass or bamboo will provide a sense of security, the plants resembling sentinels guarding a fence line.
Pattern
Patterns create rhythm and reinforce texture and contrast. Uganda's design is strong on repetitive circular patterns spiralling inwards to the centre.
This can be achieved in a garden's entry points and walkways and in the flower beds and plants that line them.
Jovar Byaruhanga's garden is full of large, glass mosaic-covered pots arranged on these subtle circular curves.
Symmetry
"Imagine the garden divided into two. Does one side match the other? It needn't be the same but large or more dominant features should balance one another out. For example, a large tree on one side can be balanced out by three large potted shrubs on the other or s series of cool coloured flower beds can match a vibrant red or pink plant on the other", Gitta advises.
Colour
According to Byaruhanga African flowers and plants are colourful and should be celebrated without being overstated. Blues purples, and greens soothe where reds, oranges, and yellows shout out to adore.
Simplicity is the best policy barring in mind that colour is the best opportunity to express your own personality.
Variety
When you start to think about your garden you may be overwhelmed by its current lack of features. "Don't be. Think of your bare garden as a white wall in an art gallery", Kalule says.
A single interesting focal point set against a drab background can be enough to generate interest and discussions among guests.
Byaruhanga's garden is packed with variety and the different characters of the plants have been carefully selected to complement one another, just like guests at a party.
Gazebo, a sculpture, or a hidden path can all set your garden apart and kickstart the kind of conversations that make parties worth going to
In areas where planting opportunities are limited, especially near the house, adding colour by painting or staining walls and fences can create a lively atmosphere.
Think about the mood or style you want to evoke and how elements apart from your walls (for example Doors, furniture, and structures such as pergolas,) can be united using a limited colour pallet.
In sunny areas, clear oranges, reds, yellows work well but in cooler regions and in shade, the light is blue-toned , so blue-reds like raspberry or maroon as well as burnt orange shades and rich blues glow effectively.