By Umar Nsubuga
The dry season has intensified in many parts of the country. With the moisture stress becoming more acute, pests traverse the fields destroying crops in their wake.
Quite often these pests have certain types of plants they normally feed on. But in the dry weather, the naturally favoured plants may wither causing the pests to turn to farm crops.
According to Joseph Munerya a farmer based in Kapchorwa, Irish potatoes are particularly vulnerable. He says the pests attack the green leaves and gobble them up. "If the population pressure is intense the sweet potato gardens may remain bare within a few weeks".
With the dry season still holding for a few more weeks the threat to food security in the coming months is a reality. You should not just sit back and allow these pests sentence you to several months of misery.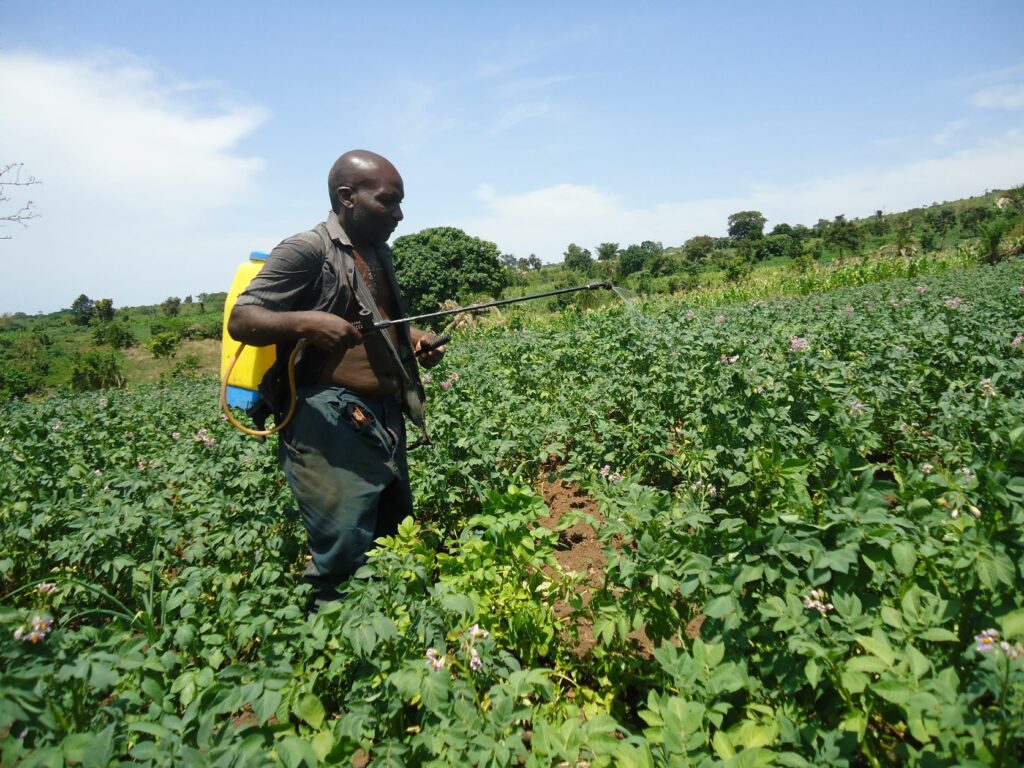 Henry Sekyewa an agronomist says traditionally these pests are fought with ask mixed in a solution of strong hot red pepper. The mixture is sprinkled over the affected garden with a grass broom.
He says the method is crude but can be effective where the pest population is not so intense. However, to be more effective where large gardens are involved, it is advisable to use pesticides.
These are purchased from reputable farm supply shops where the officials at the agro-chemical centre will give instructions for use. The application of chemicals should be used sparingly, primarily to get rid of the notorious pests.
After the recommended spraying is over, your garden will rejuvenate. The strong healthy plants will be able to go through the dry spell and survive to the start of the rainy season a few weeks down the road.
With the coming of the rains, it will not take long before the sweet potatoes are large enough and ready for the family to eat or for the market.
For those farmers who have invested heavily in sweet potatoes do not take chances. The seemingly docile caterpillars can devour entire fields in days.
With just a little investment in the correct insecticide millions of shillings can be saved. In addition, you will have a bumper harvest when there are not many potatoes in the market in the next two months.