By Joshua Kato
The National Agricultural Advisory Services (NAADS) Executive Director, Dr Samuel Mugasi says several fruit processing factories will soon be commissioned in several parts of the country.
The beneficiary areas include Yumbe in West Nile, where a juice processing unit that is specifically targeting indigenous mangoes (kagogwa) will be commissioned.
In Kayunga, a factory targeting the vast pineapple harvests in the region will be launched while at Kapeeka/Namunkekera industrial park, another fruit processing unit will be commissioned this year.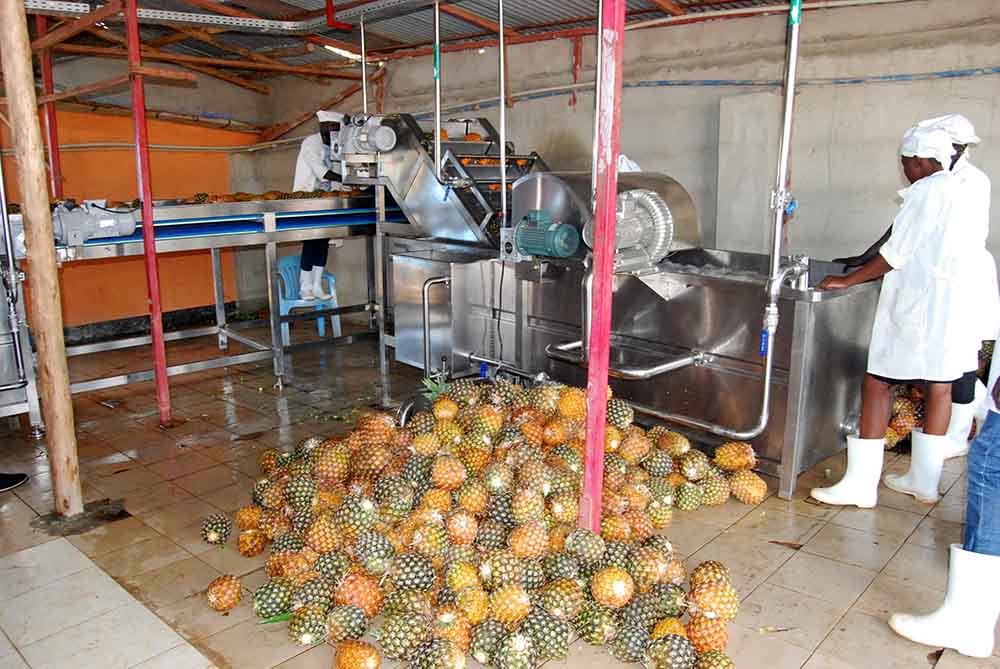 "We have been handling the production side for years, we are now targeting value addition," Mugasi said.
The factories will off take hundreds of tons of fresh fruits from the market.
"When you add value, it enhances the post-harvest handling and storage side," Mugasi said.