By Francis Emukule
"It is better to have 200 plants that you can ably irrigate than 760 plants that a farmer cannot sustain," explained Bashir Mayiga and Charles Kiggundu, the trainers who facilitated the passion fruit farming session at the Harvest Money expo.
This was during the the training on post-harvest handling and value addition of passion fruits, at the three-day event going on at Kololo Independence Grounds. The duo explained that the amount of water each plant can get is determined by the type of irrigation a farmer uses.
"If a farmer is using a dripline irrigation system, each plant should be able to get four litres of water every day, two in the morning and two in the evening. Alternatively, they explained that a farmer can pump water from a nearby water source and if one is near a water source, they can buy a water pump, upon which to connect a water pipe," Kiggudu explained.
He, however, advised that for healthy yields, planting should be done during the rainy season up until three months, when irrigation should start. At this stage, farmers can simply use water cans for watering and then wait three days before they can water again. "Water is very important in maintaining a healthy fruit; it helps maintain the leaves and terminal bird alive because it is out of that leaf that flowers will develop, and eventually passion fruits," he said.
They also threw some light on the dynamics of planting. Mayiga explained that if a farmer places the seedlings at a spacing of six feet on one acre with 1000 seedlings, he will be able to harvest five bags a week. However, if the seedlings are placed at an eight-foot distance with 780 seedlings, a farmer will harvest four bags a week.
He further explained that after seven days of planting, farmers were advised to apply fertiliser around the plant to avoid the fertiliser burning it. The surface area is then covered with soil, especially during the rainy season, to allow it to get absorbed into the soil.
"Application of the second round of fertiliser should be after three months; it must be two metres from the passion fruit; you don't cover it with soil. However, if it is not raining, irrigate the plant," Kiggudu added.
Mayiga said in 10 days, farmers should spray the plant and remove the terminal flowers to allow auxiliary buds to grow. A farmer can harvest four bags per week in six months if everything goes well.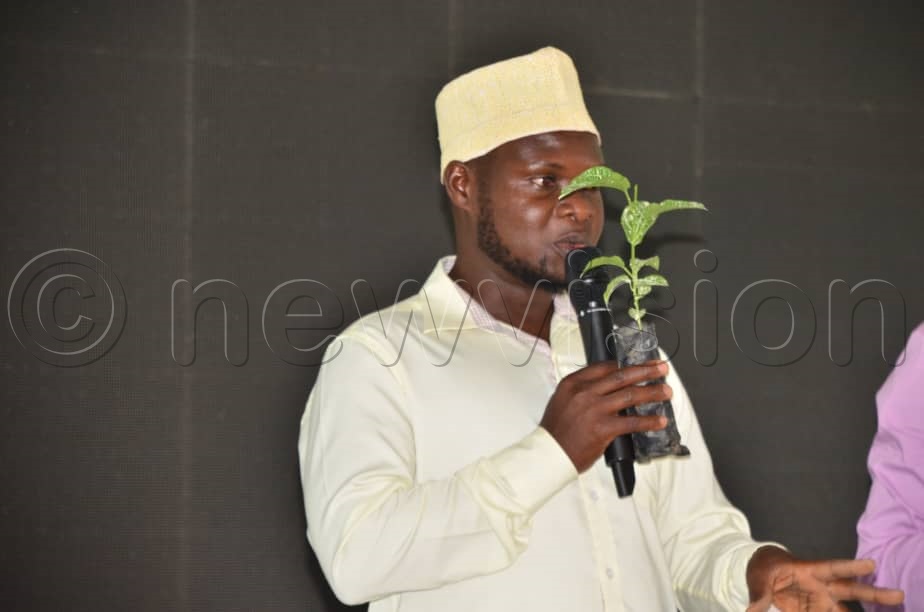 However, Kiggundu cautioned farmers not to harvest during the rainy season because it can increase the perishability of the passion fruits due to moisture. In addition, it will also affect the hygiene of the fruit. Morish Feta, a passion fruit farmer from Luwero, says that through the training he has been able to understand the dynamics of chemical use.
"I have learned that fertilisers should be applied soon after planting, but most importantly, that irrigation is important," he said.
Wakabi Moses, another passion fruit grower from Buwangala village in Nawaikoke sub-county in Kaliro district, said with the training, he is now aware of the breeds of passion fruits that give high yields.
In addition, Wakabi said he has been motivated to expand his two-acre farm in order to tap into the European market as well as improve the quality of the fertilisers he has been using.