By Jovita Mirembe
Rabbit meat is an admirable source of protein.
Andrew Alikuluya, the executive chef at Extreme Adventure Park Busiika, says protein also keeps us healthy by building and repairing our muscles, skin and blood.
He says other nutrition facts says it is rich in calories, fat, cholesterol, sodium and carbohydrates.
Alikuluya says when roasted, a super taste is achieved.
Below are the ingredients needed to prepare roasted rabbit meat;
1 rabbit sliced and cleaned
1g ginger grated
2g garlic grated
2g onion grated
1/4 teaspoon Black pepper corns
50ml light soy sauce
4ml Dijon mustard sauce
1g cooking salt
50ml cooking oil
1g dry mixed herbs
3pieces of kitchen paper for drying
Light the charcoal for roasting 20 minutes before,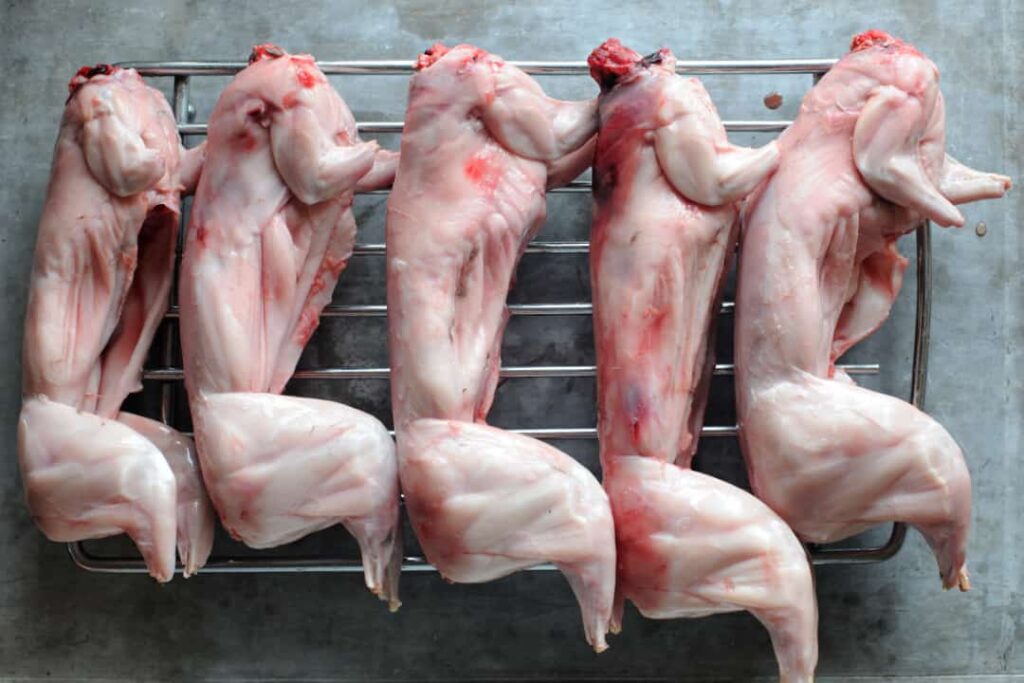 Method
In a clean container, add garlic, onion, ginger, mustard, light soy sauce ,salt, cooking oil, crushed black pepper corns or white pepper corns ,mixed herbs or fresh thyme .
Using a whisky or wooden spatula mix until it forms sauce like.
Get a paper towel and drain the already cut rabbit piece after washing through.
Add them to the marination made or seasoning, set it a side for 20 to 30 minutes as you light your Charcoal stove or barbecue grill.
Make sure the charcoal stove is not too hot, if its too hot you won't get good results. You may use ash to regulate the heat.
Transfer the marinated rabbit pieces to the charcoal stove, keep checking turning every after 10 minutes, cook or roast for about 45 minutes at moderate temperatures or until its ready to eat or sauce runs clear .
Remove from the barbecue grill and serve hot with choice of accompaniment as seen below.
It may go well with the following but I prefer Potatoes au gratin & creamy pepper sauce.
1. Sweet mashed potatoes
2. Parsley potatoes
3. Vegetable rice
4. Steamed matooke
5. Assorted vegetables
6. Potatoes au-gratin