Ibrahim Ruhweza
Ugandan farmers are becoming so creative, imagine having a sip of sweet or dry wine made from mushrooms.
These are some of the products made from mushrooms, and the lucky Harvest Money Expo goers happening at Kololo Independence Grounds are receiving tips on adding value to several crops, including mushrooms.
Rodgers Sekabunga from Sekabunga Mushroom Growers, an expert in mushroom growing and an exhibitor at the expo, says it would be a nice idea if at least everyone got the skills, reasoning that it has multiple uses.
According to Sekabunga, mushroom cultivation not only produces edible mushrooms, but also wine, porridge, powder, and other related products.
"If you buy mushrooms from our stall, we will offer training and direct you on what to do. We have reputable experience, and we want people to get organised so that we can find them in one place and give them these skills," he said.
Sekabunga explained that mushrooms contain a variety of ingredients and play an important role in boosting one's immunity.
"During the COVID-19 pandemic many who consumed organic foods like mushrooms which have fiber maintained their immunity. These have the ability to cleanse the body," he said.
Crystal Linda, a mushroom grower who came as a visitor to the expo, purposely came to get connections and search for markets for her products.
"I have come here to see farmers who are better than me and learn from them. I am from Entebbe, and I could not wait to see the advertisement. So, I am networking and getting to know how to make mushroom powder and spices," she said.
Linda is a lover of organic foods, which could be the reason why she is into mushroom farming.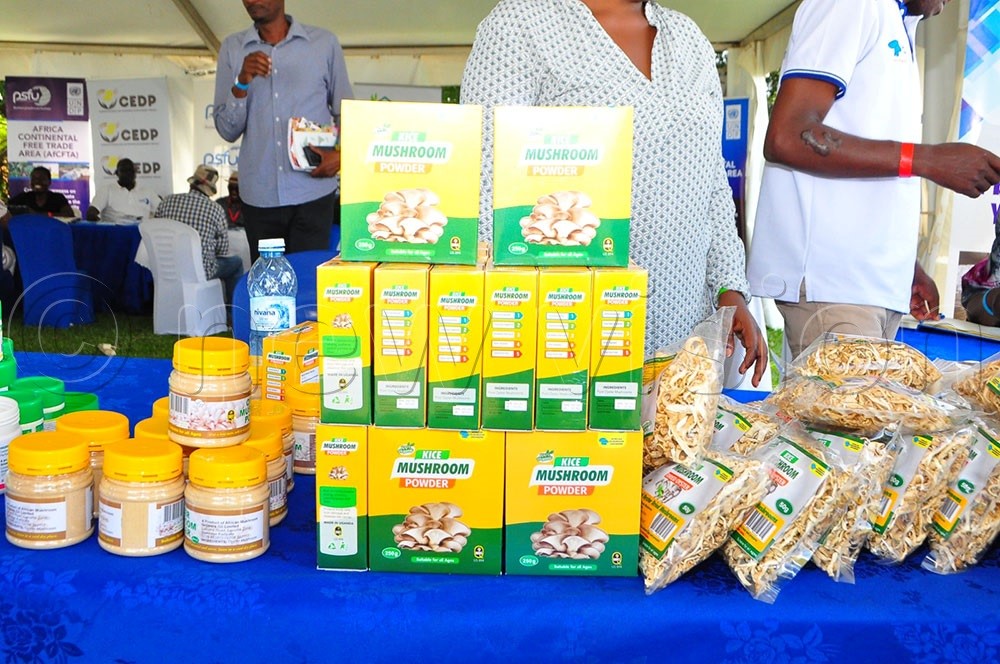 James Mwenda said he recently graduated from the university and has been looking for experts in mushroom growing to get advice and dive into growing them for business.
However, Sekabunga warned beginners to focus on understanding the business and its challenges.
He said many people grow mushrooms but do not expose the products outside the market, which leads to losses. Adding that climate change is another big challenge to mushroom farming, which is greatly affected by dry seasons.
Nonetheless, it remains an easy business to start, with only about sh300,000, a farmer can harvest over 50kg, selling each kilogram for sh600 in a week.