By Abdulkarim Ssengendo
The government and its other institutions have been urged to provide leadership backstopping and support to successful farmers and those that are inspired to join farming.
The call was made by Prof Morris Ogeng Latigo, who noted with concern that many farmers across the country need technical support and affordable credit or even grants.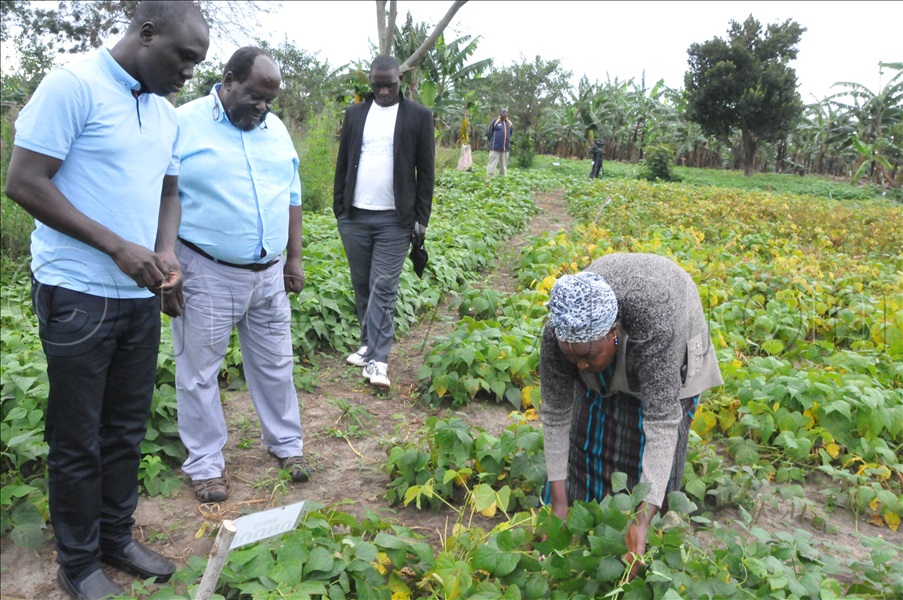 "I want to encourage the government to provide support to farmers, many in the areas we visited. Farmers need access to affordable credit, and grants for equipment. The help will make a huge difference and impact on their farms," Prof. Latigo stated.
Latigo also challenged senior government officials to always spare time and visit farmers, saying, it will motivate and identify challenges faced by farmers.
During his visit to farmers who are in the New Vision's Best Farmers competition, Prof. Latigo observed that many farmers would be doing more than what they are given.
Latigo who is among the Judges of the Best Farmers competitions 2022, led a team of Judges that traversed the Western Region.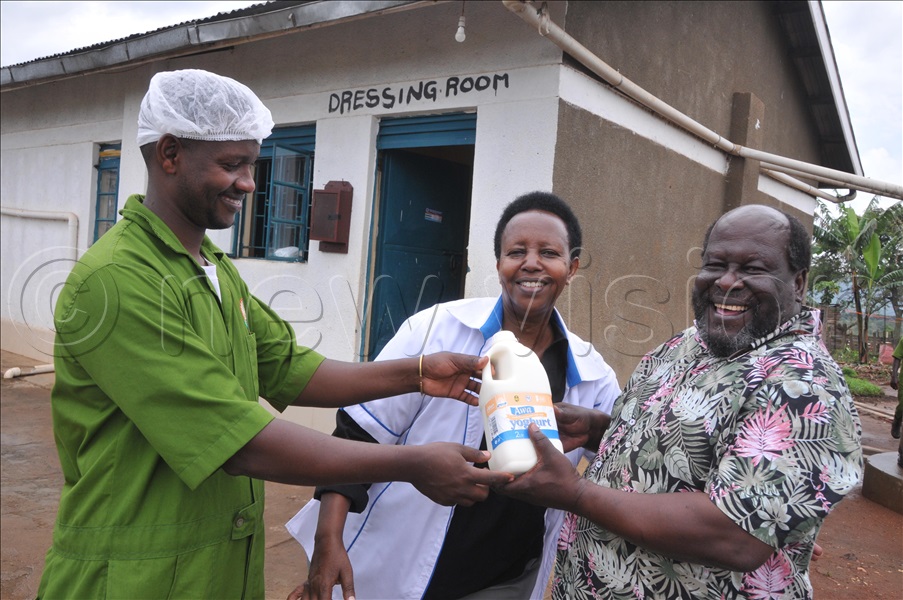 They visited farmers in Kiruhura district, Isingiro, Sheema, Mbarara, Kabarole and Bunyangabu.
"The farmers talked about many challenges that included lack of access to affordable loans," Latigo added.
He hailed Vision Group, the government of the Netherlands and DFCU bank, saying their intervention have put a great impact on improving farming in different parts of the country.
He called for a need to incorporate the young generation into the farming process, saying it will increase the sustainability of the existing farming projects.
"The country is faced with looming population growth, we need to interest the young generation in farming," Prof. Latigo added.
Andrew Timothy Anyagan, the Senior Manager of Agribusiness DFCU bank, was impressed by several farmers who have been able to adopt key transformations including embracing technology.
"As DFCU we are proud to be part of this. As a bank, we shall not only stop at offering services, but we shall provide opportunities for farmers to access funds at affordable rates," he said.
Farmers hail Vision Group for Netherlands trip
From different life stories, farmers contacted by New Vision have testified to never be the same again after a trip to the Netherlands that changed their status.
Col. Dick Bugingo, a livestock farmer and owner of AGADI Farm in Kyakabunga-Nyabushozi in Kiruhura district, said the level of exposure and visibility they got after the Netherlands trip has turned his farm into an institution.
He hosts several farmers who come seeking knowledge and has so far trained over 3000 farmers and 800 youth from different parts of the country.
Joy Mugisha who specialized in growing beans, said the trip to the Netherlands enabled them not only to interact with their community members but are now internationally recognized.
"In Netherlands, I was named encyclopedia of beans, I have moved to different parts of the world invited to train people better methods of growing beans," Mugisha who grows 72 varieties of beans, stated.
Nicholas Matsiko, a dairy and crop farmer also owner of Highmark Farm in Bubare sub-county in Mbarara district, said the trip to the Netherlands opened his eyes to venture into mechanization.
Betty Mbazira, a dairy farmer and owner of AWA Farm in Masha sub-county in Isingiro district, said the trip to the Netherlands increased her working ethics on her farm and increased her commitment to her projects.
Margaret Mbaga, another dairy farmer and owner of Stema Farm in Bugongi town council in Sheema district hailed Vision Group and said the trip to the Netherlands opened her eyes to incorporate her children into her projects for sustainability.