By Ritah Mukasa
Anociata Kiza, 40 has a nine-year-old special needs son. He was diagnosed with Down syndrome four years ago.
To manage the condition, doctors and nutritionists advised her to feed her son a healthy diet. They put much emphasis on fruits, vegetables, fibre, and water and cautioned her to limit processed foods, sweets, and sugary beverages.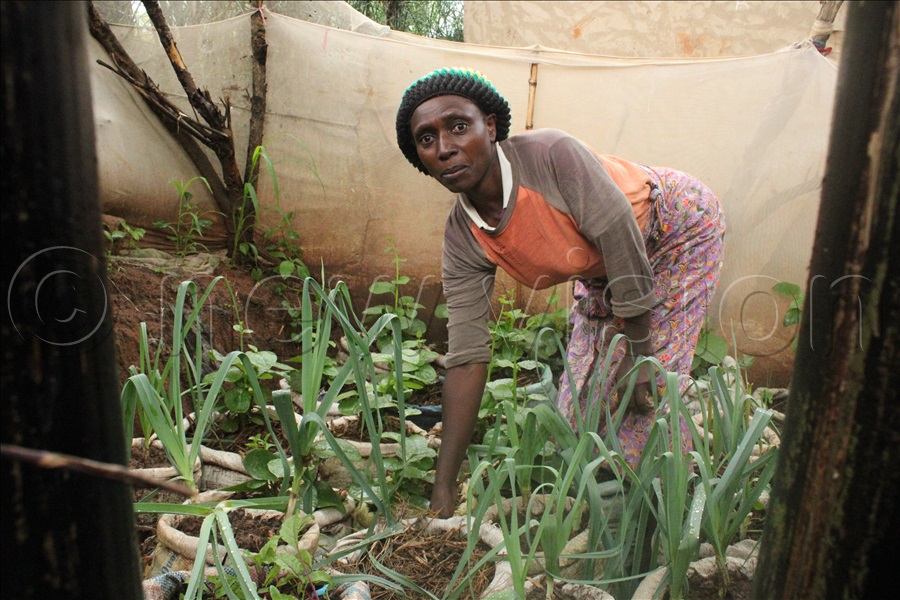 However, Kiza, a widow and refugee from Burundi was financially incapacitated to adhere to the doctor's advice.
She did not have any source of income and to survive with her two sons, she worked for the host communities outside Nakivale refugee settlement.
Fortunately, last year, she was introduced to agronomists from the Youth Initiative for Community Empowerment (YICE) who helped her to set up a vegetable garden.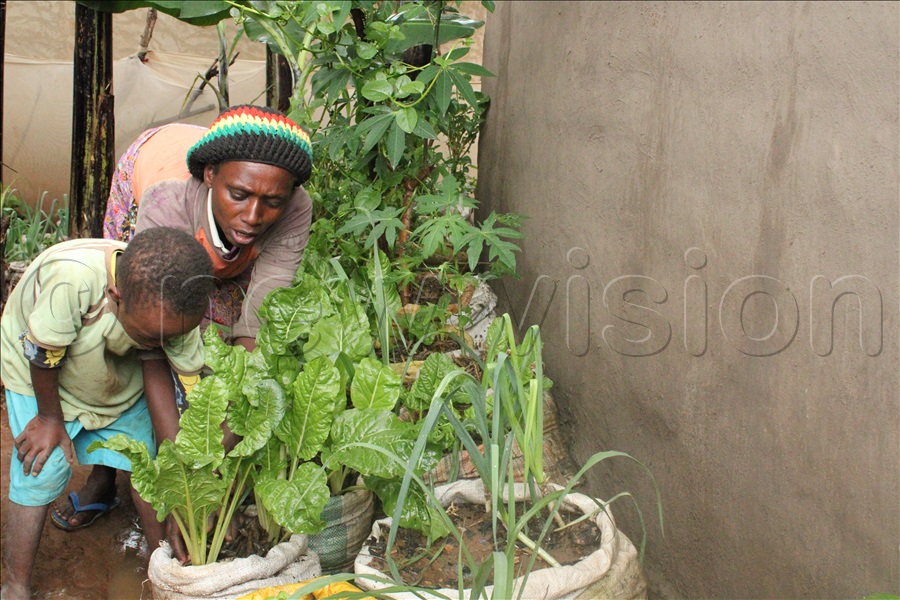 "Since I am limited on space, I settled for sack gardening," she says.
She grows spring onions, spinach, Sukuma wiki and green pepper in sacks.
"My son's health has greatly improved because I have a steady supply of vegetables and he loves them. He cannot eat food without them," she explains.
Kiza adds that she also sells some to her neighbours and gets money to pay her firstborn's school fees.
Kiza is single-handedly raising her children. Her husband was murdered while in Burundi, reason she fled to Uganda with her first son. She would later conceive her secondborn out of rape.
"I had lost hope but I am now happy. I earn sh5, 000 weekly," she explains.
However, Kiza says, she faces the challenge of water scarcity and manure.
"I also want big land to grow food crops such as beans, maize, cassava and sorghum because I cannot depend on vegetables alone," she says.