By Jovita Mirembe
The Assistant Commissioner of Youth & Children at the Ministry of Gender, Labour and Social Development, Hon Mondo Kyateeka, has said that Uganda has 17 million hectares of arable land, but only 5 million hectares are utilized.
He said that 80% of Uganda's land is arable, but only 35% is being cultivated hence shortage of food in the country.
''Arable land is any land capable of being ploughed and used to grow crops but most of it is not cultivated. Uganda is an agricultural country, but few people are owning big chunks of land and have left it idle without any agricultural activity taking place on it. They also don't allow anybody to use it for agriculture. It is so sad to hear that in Uganda there are people who die of hunger, yet we have good quality soils which can produce food for consumption and commercial purposes,'' Kyateka said.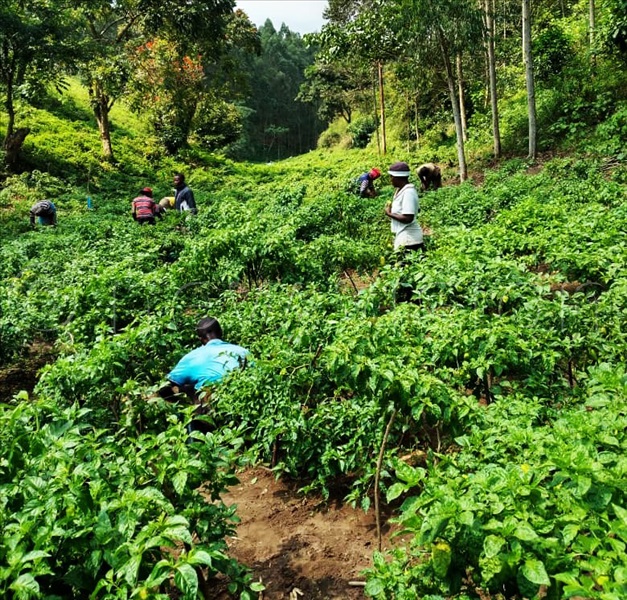 He said this while officiating at the Wezesha awards 2022 at Silver Springs Hotel on December, 01.
Kyateka said that if the owners of the big chunks of land embrace modern agricultural technology of using tractors and other agricultural tools that can plough the land easily and in no time, it will help in the production of more food to curb the problem of hunger.
Wezesha Impact is a non-profitable organization whose main objective is to deliver a practical experience for youth to develop entrepreneurial skills and test ideas. This enables youth to start and grow businesses.