By Nelson Mandela Muhoozi 
The Agribusiness Development Centre (ADC) has called for strategic positioning of Uganda's cocoa producers and exporters in order to have a bigger part of the pie in the cocoa trade.
Roland Ainebyona, the business advisor, ADC, says price risk management (PRM) training for cocoa farmers across the country is needed to address risks that threaten cocoa production and export business.
According to Ainebyona, increased cocoa exports are likely to be driven by the subsiding of the effects of COVID-19, causing more price volatility for the crop.
The export value of Uganda was $90.99m, and the export volume 34.09 million metric tonnes in 2021 according to published data.
The import value of Uganda stood at $629.54K, and the import volume at 261.73K metric tonnes in the same year.
In order for cocoa producers and exporters to benefit from the former, Ainebyona says traders need to prepare and equip themselves with the new market dynamics.
He adds that, "We are training coffee and cocoa farmers across the country to equip them with skills to negotiate international businesses, leverage networks and management skills."
"These trainings are good because farmers working in isolation have been able to be connected to other cooperatives that supply huge volumes and this has benefited them through consolidating volumes for supplying their international contractors," Ainebyona says.
Charles Wetaka, the manager, Nasaga Investments Uganda Limited, says: "As a leader and manager of an organisation in coffee farming and export business, I faced some challenges emanating from the lack of knowledge.
"Our organisation missed a lot of money both in terms of missed contracts to supply cocoa to international companies, and also in form of low prices fetched due to limited skills in negotiations and price hedging," he adds.
"Now, due to various trainings on price hedging and standardisation, we have been able to win big contracts to supply to international buyers and gotten credit for producing some of the high-quality cocoa and coffee," Wetaka says.
However, Wetaka reiterates that there are many cooperatives dealing in coffee and cocoa that need a lot of sensitisation and training in aspects of value addition, quality, and standards required by different certification programmes and differentiated markets such as UTZ.
During a recent training on cocoa and coffee price risk management, Joseph Okee from the agriculture ministry reechoed that the price in the market is determined by the way one cares for coffee and cocoa plant.
"Good agronomic practices like Pest management, help farmers fetch higher yields and better prices in the market," Okee said.
Okee emphasised the need for traders to always give updates on the ground with respect to logistics management to earn the trust from their contractors, and adds that market intelligence is a critical element in export business.
Florence Kirungi from Ankole Coffee Producers Cooperative Union (ACPCU), said: "I feel optimistic that positioning our produce in the market after embracing the knowledge on hedging skills, market analysis, logistical management, and market position is going to be easier."
"I am happy that some of the cooperatives have started to secure big international contracts using the skills from previous trainings," Kirungi added.
According to Ainebyona, farmers need to be up-to-date with information about the global supply and demand of cocoa and coffee in niche and differentiated coffee markets.
"Understanding the specific standards of handling sales in the Fairtrade market, how the futures market operates and how to fix prices is pivotal for any export trade, especially in coffee," he added.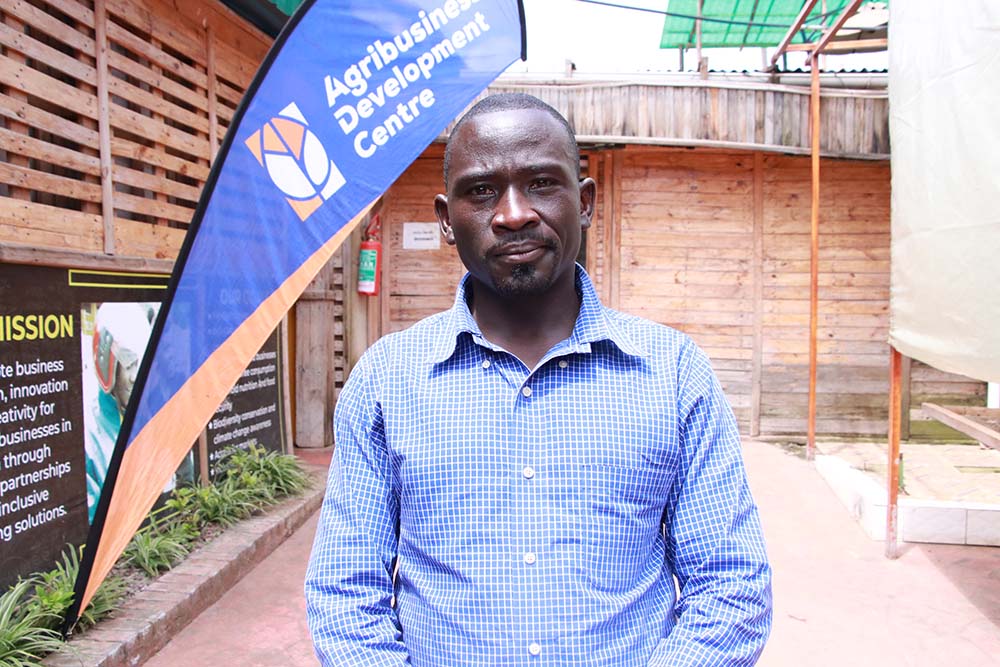 Ainebyona noted that: "Our work is to orient the sub-sector in identifying strategies and practical tools to mitigate commercial risks."
The knowledge and skill on hedging tools to facilitate price fixation and manage price risk, he said, mainly supports organizations as they get to learn from each other's experiences, and listen to the successes and mistakes of other organisations.