By Rogers Balamaga
I first did this dish at a party I was catering some time last month. The dish was inspired by a breakfast dish I had in Mombasa, "Maharage ya nazi", which is beans in coconut cream sauce. This particular one was served with chapatti and it flowed really well. My variant is a little less coco-nutty; I only put enough coconut cream to change the flavor a little bit. Otherwise besides the coconut cream, the rest of the preparation process does not change much, but the flavor of coconut in your beans will definitely blow you away if you love coconut. Fore more flavor enhancement, you can fry your beans with coconut oil instead of butter or vegetable oil.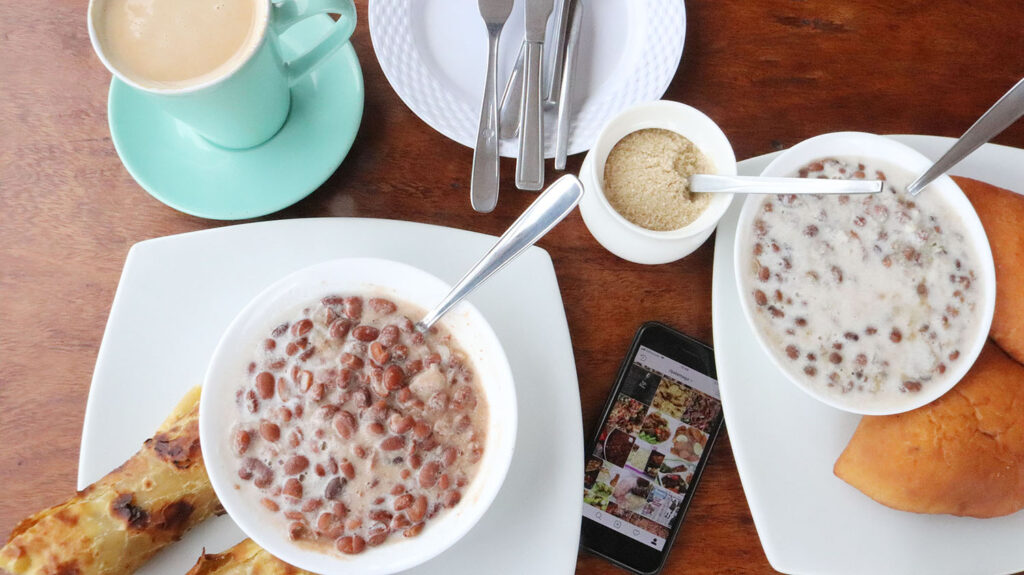 Ingredients
6 cups boiled fresh beans (boiled with salt only)
2 cups coconut cream
2 Tbsp butter or vegetable/ coconut oil for frying
2 onions, chopped
1 small bell pepper, chopped
1 medium sized carrot, diced
Thumb-size ginger, grated to a paste
2 cloves garlic, grated to a paste
Salt and black pepper to taste
2 Tbsp. flour
Beans stock as needed
¼ cup chopped coriander
Preparation
After boiling your beans to readiness, drain them and keep the gravy on the side.
Heat the butter or vegetable oil on medium heat and fry the onions till they turn golden brown, followed by the ginger-garlic paste.
Add the bell pepper and carrots followed by the coconut cream and the beans gravy at a ratio of 2:1.
 Add the beans themselves, then simmer on low heat for about 10 minutes.
If you find it too thick, you can always add more gravy as needed.
When ready, serve with matooke, or rice or better yet, slice some chapatti and do a kikomando.