By Umar Nsubuga
When planting in moist soils, plant at a depth of 5cm in heavy soils and 7cm in lighter ones. If planted before the rain, the seed should be planted at 10cm to prevent false germination by light showers.
Henry Sekyewa an agronomist says the maize seed should be planted deep enough to allow it to take up water, to provide protection from desiccation and being picked up by birds and rodents and to preclude germination with light rains.
However, the depth should be shallow enough to allow the seedling to reach the surface before depleting its food reserves or being attacked by insects or pests. In all cases, planting depth should be uniform to allow germination and eventually plant growth.
Twaha Kakooza a maize commercial farmer says it's important to Plant maize at an inter-row spacing of 75cm. When planting with machines, he says plant at a spacing of 30cm between holes in a row.
When planting manually, he advises to space plants at 60cm between holes. Plant one seed per hole in the case of mechanical planting and two seeds per hole when planting manually.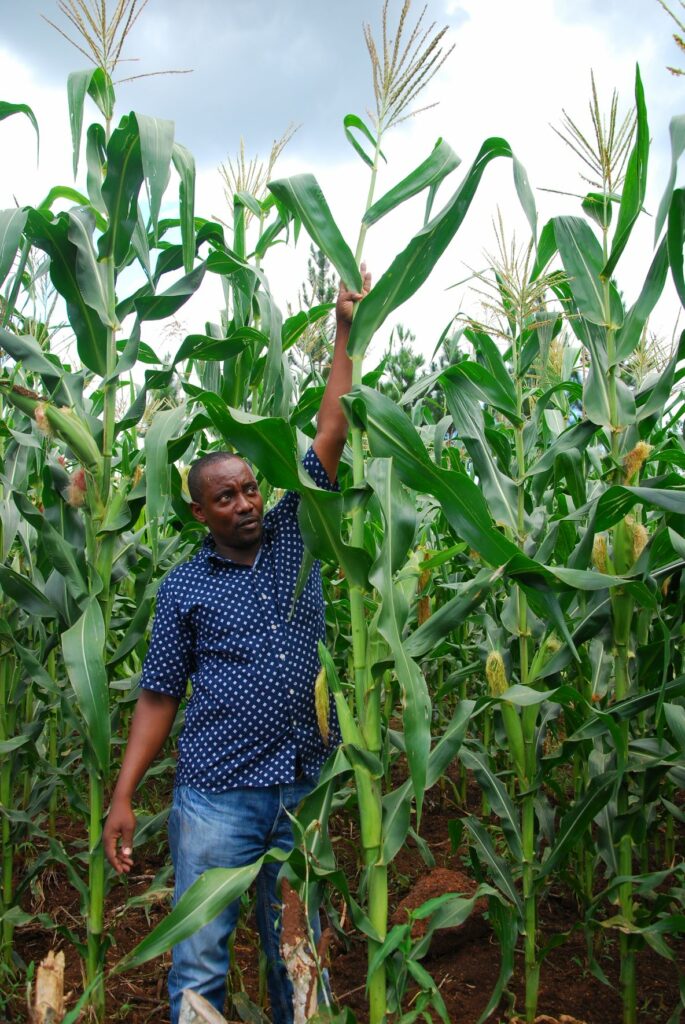 In both cases, the seed rate is 25kg per hectare or 10kg per acre. Gideon Zakke another agronomist and farmer says that seed rates higher than this will result in planting populations that are higher than the optimum and will lead to unnecessary competition among the maize plants, resulting in slender crops that will give a low yield.
According to Zakke lower seed rates than recommended will lead to low yields, but with bigger cobs. Fertiliser application DAP or diammonium phosphate is one of the most used fertilisers in maize.
Zakke says one advantage is that it does not seep out of the soil, which means that it can be applied at the beginning of the season. This is convenient as it is important for development of the root systems.
One top of a soda bottle is applied in each hole, lightly covered with soil after which the seed is dropped in the same hole. At this rate, approximately 40kg of DAP are required per hectare.