By Andrew Masinde
Emmanuel Mbazira is a resident of Busero village, Kamengo sub-county Mpigi district. He has been growing Robusta coffee for over 20 years.
He says that he started growing the crop on one acre and a half and for a long time, he was not getting any profit from it.
This was because he would mortgage the plantation to middlemen who dictated the price they paid and they would harvest at will for that season.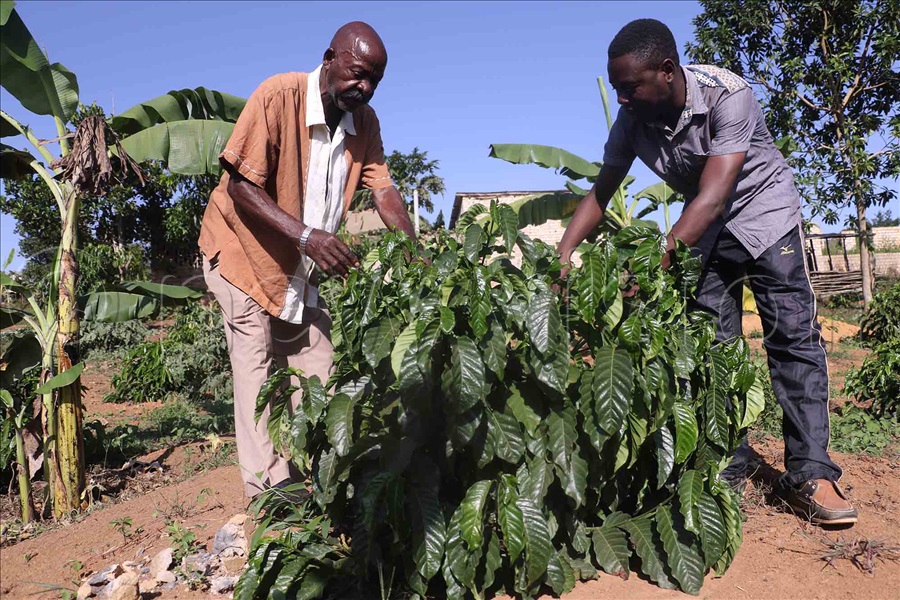 This according to him was because the production was very low so he felt it was a waste of time to harvest the coffee by himself.
Mbazira recalls that the middlemen would earn more than he was paid, but he had no choice as he could not harvest on his own.
"Imagine they would buy a kilo of half-dried coffee at sh1,000, yet dry coffee went for sh8,000, so I was being cheated. My coffee trees had also overgrown so harvesting was hard and with time, their productivity reduced," Mbazira said.
According to Mbazira, he never knew that the coffee trees needed to be cut down to rejuvenate new fresh shoots.
He also didn't know that coffee needs to be weeded often.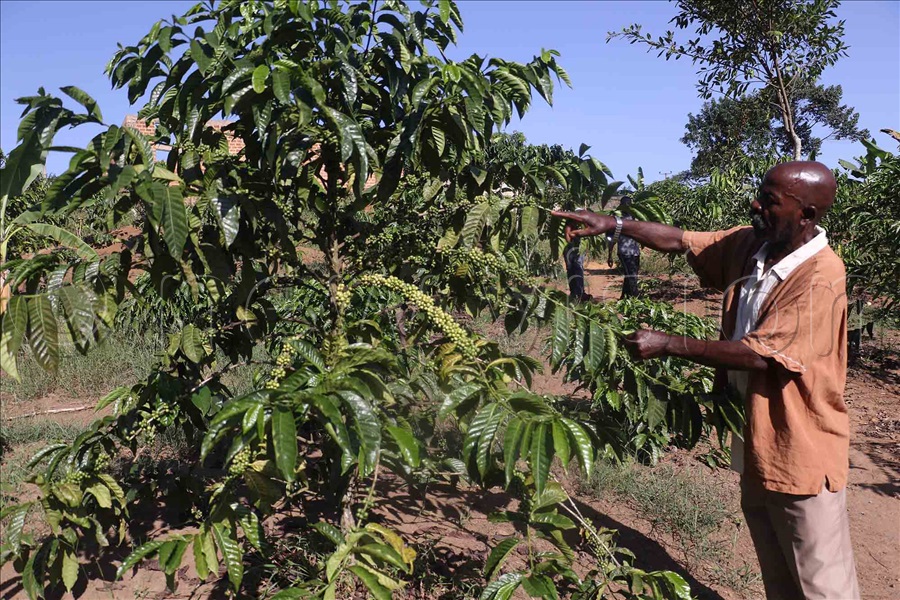 After getting trainings from various coffee farmers, he decided to rejuvenate his coffee farm.
He cut down all the old coffee trees so they regerminated again and this has greatly increased the coffee yields.
According to Mbazira, stumping the coffee helped to rejuvenate the coffee and also to do away with infested trees.
"When the coffee regerminated, the yields started increasing which was like a dream to me. When the trees are finally fully grown, I also prune them very often to allow sunlight in all areas of the tree.," he says," he says.
"When planting new coffee, I always ensure that I select quality seedlings, prepare sites for planting coffee, apply organic manure such as cow dung and goats' droppings and when the coffee has germinated, I always ensure that I weed very often," he says.
All these Mbazira says have greatly increased his coffee production but also quality. Hence, he now has enough coffee to supply to cooperatives so he no longer supplies to middlemen.
He also intercrops other crops in the coffee and now has bananas and cassava, among others. Because of intercropping, he is assured of food security.
Today Mbazira who has four acres now harvests more than 1000kgs of coffee per acre and sells a kilo at sh6000.
"2021 season A, I sold coffee worth sh12.6m the money I had never earned before I decided to rejuvenate the plantation," he says.
He is now constructing his residential home but also has bought more two acres from where he wants to plant more coffee.