By Andrew Masinde
Vincent Sseguja is a resident of Lutunku village, Kawanda sub-county in Sembabule district. He has been growing bananas since 1990.
He says that the journey has been full of ups and downs but because of his resilience, today he has no regrets.
He says that he first planted bananas on 10 acres in 1990, and every season he would harvest over 1000 branches, he would sell them sh3,000 and above which he says was good money.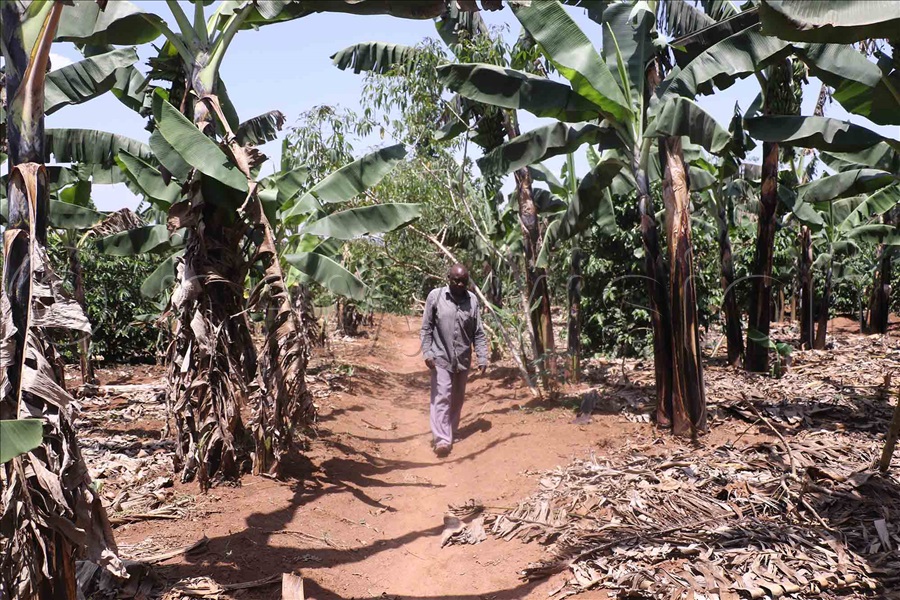 However, his bananas were affected by banana wilt diseases which destroyed the whole plantation hence going back to zero.
He cut down all his bananas and decided to give farming a break.
He tried out other ventures but all were not forthcoming. In 2001, he decided to reorganize himself. He started bananas again but this time on five acres.
He visited many banana farmers where he got lessons on how to prevent banana wilt and other diseases.
Today, on his plantation of 2000 bananas, he harvests more than 300 branches every cutting and sells a branch at sh10, 000 to sh15, 000.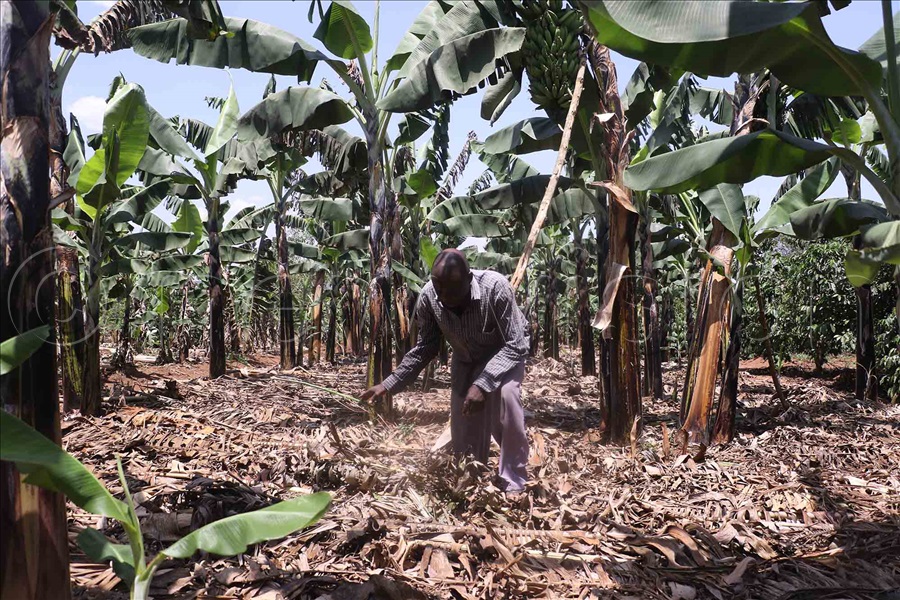 "I decided not to be expensive such that the traders can use the rest for transport. I do not incur transport costs because money finds me at home. I sell them to traders from Sembabule and Masaka," he says.
From the bananas, he gets money he uses to educate his children, finance other projects and build a house for himself.
He advises those who want to join banana farming to always ensure that they first do market research, plant good banana varieties, especially the local ones, and also be ready to invest for a long time before they start getting profits.
"Do not expect to start getting good money after one year, it will be after two to three years and this will depend on how you take care of the bananas, especially avoiding banana diseases, and frequent weeding among others," Sseguja says.
Taking care of the plantation
According to Sseguja, Sembabule being a semi-arid area, he ensures that his banana plantation is all mulched.
He says that the mulch helps to keep moisture in his plantation but also to retain water.
He has also dug trenches all over his plantation which help water flow but also save it for some time after rain.
When adding manure to his bananas, Sseguja has dug basins or round gullies around the banana plants where he puts the manure. The basins are which are two feet apart.
He reveals that when manure is put directly on banana stalks, they can easily get infected by weevils or the dung can burn them.
During rainy seasons, he prunes his bananas to remove the dry banana leaves and banana fires because sometimes they harbour incests that can destroy the bananas.