By Andrew Masinde
Stanley Ssebunya, is a resident of Ddundu village, Kyampisi sub-county in Mukono district.
He grows various species of tree seedlings including terminalia, eucalyptus, pine, fruits, and ornamentals, among others. Some are in the open while others are in screen houses.
Among the tree seedlings, the main one is the clonal eucalyptus which is on high demand for its short maturity period.
Ssebunya says that the clonal eucalyptus takes between five to 10 years and when it is ready for harvest, it is used for electric poles and timber, while the indigenous eucalyptus takes between 15 to 20 years before it is ready for timber.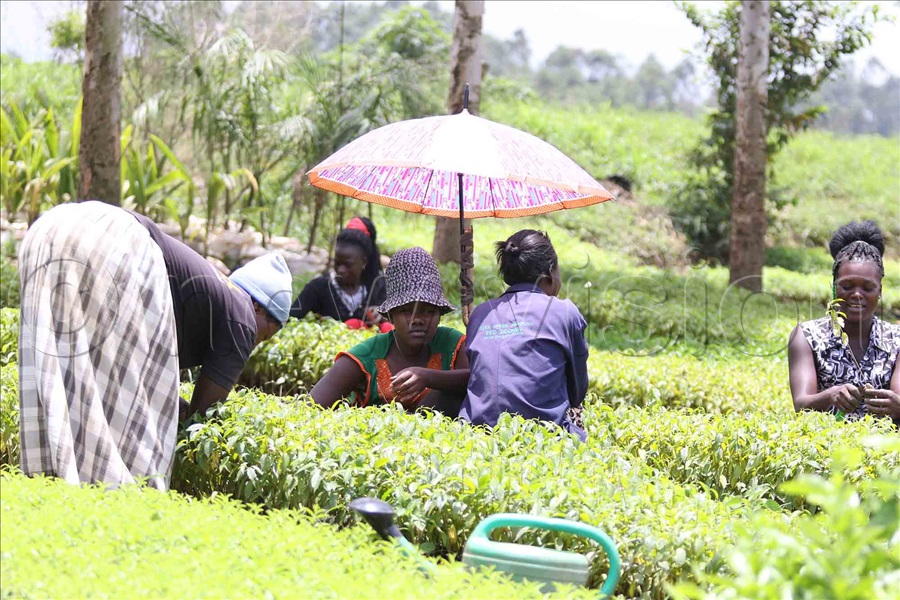 According to Ssebunya, after trying it out, he realized the demand was very high so he took on the opportunity.
He got a loan of sh10m from a commercial bank and set up a screen house for raising the clonal eucalyptus seedlings.
He also used part of the money to buy seeds and materials for potting the seedlings as well as paying workers, among others.
He has a mother garden where he raises clonal eucalyptus before transferring them to the screen house.
In the mother garden, Ssebunya says that he plants the eucalyptus and leaves it to grow for seven months to harvest branches from them.
He says the branches are then taken to the screen house for potting.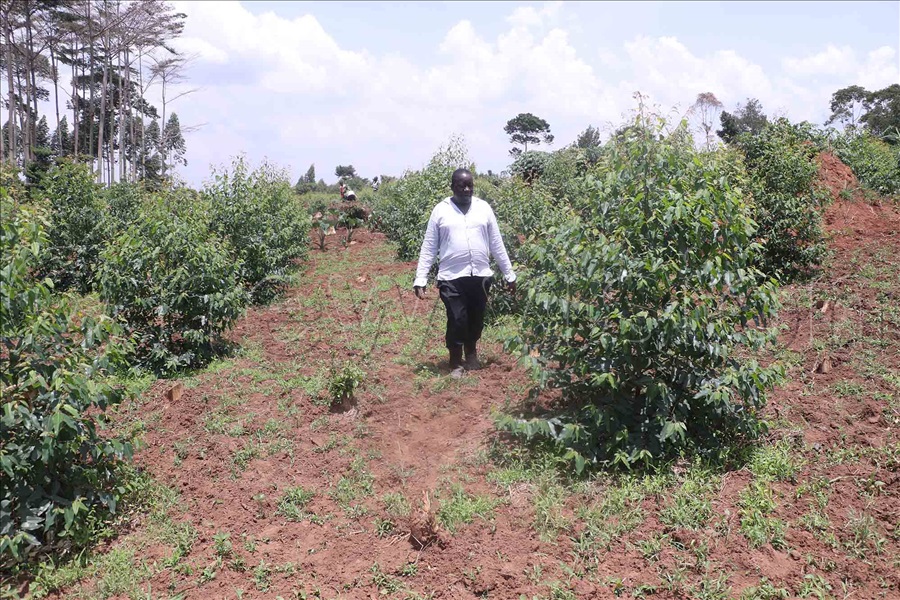 "When you trim the branches, they germinate again bringing more branches hence seedlings multiplying. The varieties I plant are GU7, GU8 and GU55. In a season of every six months, I produce 20, 000 clone eucalyptus seedlings and 10, 000 other tree varieties," he says.
He sells a seedling at sh700 and other tree varieties at sh100 – sh100 depending on what the customer want.
Ssebunya also has 20 acres of clonal eucalyptus forest that is now five years and he plans to increase it to 50 acres by the end of 2023.
He says that the forest acts as a demonstration site because many people before buying the seedlings, want to know what it looks like and the maturity period, so he takes them to the forest to see before they make decisions.
Taking care of the garden
Since clonal eucalyptus is hybrid, Sebunya says you have to weed the garden very often to control competition with the weed.
Since clonal is a delicate tree, he has 20 workers whom he has trained to maintain and trim the trees. They also look after the nurseries.
The 10 ( who are permanent) workers have to be on-site every day to monitor the mother gardens and the screen gardens. The other 10 are temporally workers who are paid weekly depending on the work done.
He says a farmer can intercrop with crops such as beans, soybeans, and groundnuts among others. These will help you to have food also. such that you weed both crops.