Biotechnologists have decried the delay in passing the biosafety and biotechnology Bill into law.
They say it is delaying faster treatment of diseases that require gene editing in humans such as cancers, sickle cell anaemia and HIV/AIDs among others.
According to Dr. Andrew Kigundu, a senior biotechnologist with NARO, from the crop sector, biotechnology has been used in developing new varieties which are high-yielding, disease-resistant and drought-tolerant.
"We are developing vaccines for livestock, and going to develop vaccines for chickens. As we speak, biotechnology is going to be part of the new treatment of diseases that are affecting humans like cancers, sickle cell, anaemia and HIV/AIDs among others. The treatment will be based on gene editing," explained Dr. Kigundu.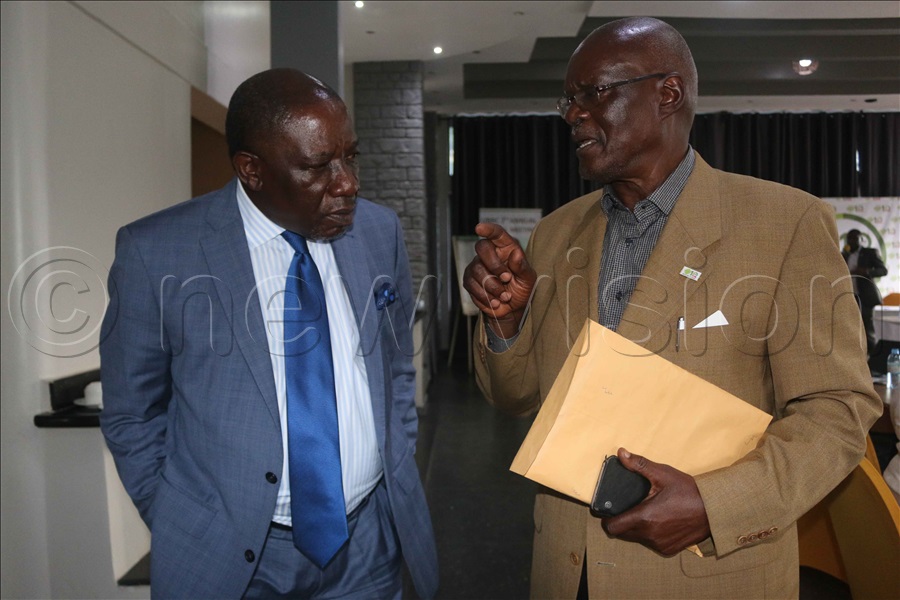 Gene editing is the manipulation of the genetic material of a living organism by deleting, replacing, or inserting a DNA sequence, to improve a crop or farmed animal or correct a genetic disorder.
Dr. Kigundu stresses that all new technologies that support livelihoods and human literature require regulation as the case is for gene technologies in crops and for those that will be used in treating human diseases.
"We are expecting that the government will now recognize the expanding value of gene therapy and, therefore, provide the appropriate law that will cover the applications across all sectors," said Dr. Kigundu.
Giving an example of Covid-19 which brought about the lockdown coupled with persistent drought which affected majority of farmers with reduced agricultural production, Dr. Kigundu said biotechnology through genetic transformation and engineering had the potential to provide solutions to all these problems to increase productivity and resistance to drought, pests and diseases to enhance food security.
Dr. Kigundu was speaking during the 10th-year celebration of the Uganda Biotechnology and Biosafety Consortium (UBBC) at Fairway Hotel.
UBBC is a coalition of like-minded stakeholders in Uganda interested in the advancement of Biotechnology and agricultural scientific innovations development.
Victoria Sekitoleko, the chairperson of Uganda Agro Business Alliance said that if anybody needs the regulation, it is the private sector.
"This is a new area and we need to understand what we are getting and how we use it for our safety and promotions. For us, in the private sector, we are there for profits, so if biotechnology is going to bring us safe profits, we are there for it, but the only way we call it safe profits is when the government has come up with a regulation and the researchers have a abide by it," she said.
Sekitooleko who is also the vice chairperson of the Private Sector Foundation applauded the scientists for insisting on the technology, saying the country can only be sovereign when it can handle its issues.
She implored the members of Parliament to understand the Bill properly so that they can pass it, saying the private sector is ready to present it in all forms.
"These scientists can explain it to you in the language you understand, try to give it a good look and pass it such that Uganda can remain a sovereign State, otherwise we can't call ourselves independent when depending on Europe and Asia for everything," she said.
Arthur Makala, the coordinator of UBBC said scientists will continue to give information regarding biosafety and biotechnology, saying although the Bill is not yet passed into law, a lot is taking place within the government circles.
"We are optimistic that this technology will help in aspects of gene therapy where diseases can be treated through gene editing and other approaches to addressing challenges. We recently imported vaccines in the country which were manufactured through biotechnology, but if we don't embrace it by enacting the law, it is us to suffer," he said.
He applauded the government for passing the organ transplant Bill into law, saying this will guard against illegal harvesting of human organs noting that, even for biotechnology the law can guard against such challenges.