Having limited land is no longer a reason to hinder gardeners from practising gardening.
There are so many ways one can practice farming despite the location and size of the land.
Drake Kizito, a gardener at Superior Landscapes in Nsambya, says there are different ways a homeowner can practice farming in a limited space, which is referred to as urban agriculture.
Among the so many ways, one can practice farming is in buckets.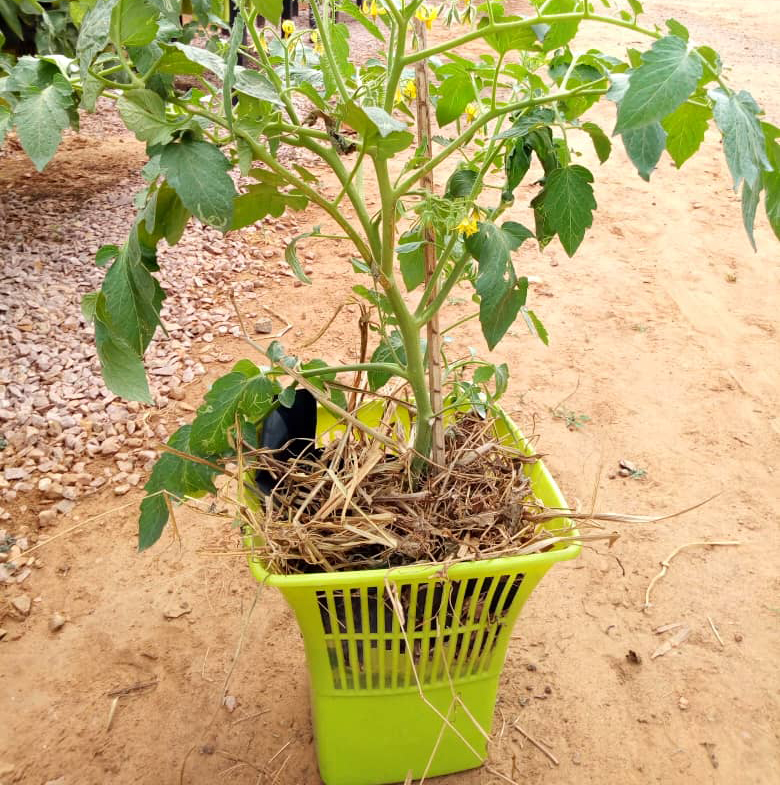 He adds that this is a smart and affordable way of farming, in which a gardener can recycle his or her old buckets or purchase new ones.
He explains that vegetables like lettuce, cauliflower, broccoli and spinach, tomatoes, and onions can be well-arranged in this setting.
Herbs and spices will also thrive in bucket planters.
However, homeowners should be extra careful when mixing different plants because some plants stunt the growth of others.
He advises gardeners to add reptile and mosquito repellent plants like tobacco, lemon grass, rosemary, lavender, and garlic among others as a way of deterring dangerous animals and insects.
Kizito explains that this kind of garden can be set in either the back or front yard, for example at the edge of the perimeter wall. It can be an edible or ornamental garden to add beauty to your space.
"Let your garden make a statement, do a mix and match of planters (buckets) and plants to add a pop of colour in the garden," he suggests.
He says one can extend the garden to the balcony by hanging plants in small buckets. Play around with the plants to create a happy simple theme, hence avoiding untidiness.
Preparations
Nicholas Kayondo, an agronomist at Kampala Capital City Authority (KCCA), says prepare the soil by mixing it with manure in a ratio of 1:3 or 1:4 (fertilisers being at a ratio of 1) and get half a wheelbarrow of sand (lake sand).
The bucket may have holes but insert more underneath to help drain water and to avoid water logging.
Put the mixed medium into the bucket. However, make sure the planters are set in the position you want them to be because they may be too heavy to relocate.
Maintenance
Water the plants twice daily, early in the morning and evening. Kayondo says a gardener should consider the amount of sun that the plants receive.
"To keep the planters clean, simply use water and a piece of cloth to remove soil stains," he says.