It is one year since the Government launched the Parish Development Model (PDM) programme. Prossy Nandudu visited some selected residents in Mpigi district to assess the impact of the programme so far.
Samuel Ntege, a resident of Kyasanku Mpigi town council, has been selling eggs since last year.
He got the idea from his brother, also in the same business, but based in Mpigi town. Then, Ntege's major source of income was brick laying.
Heeding his brother's call, Ntege saved sh150,000 from the bricklaying business that he used to buy 15 trays of eggs, which he sold in Buza trading centre.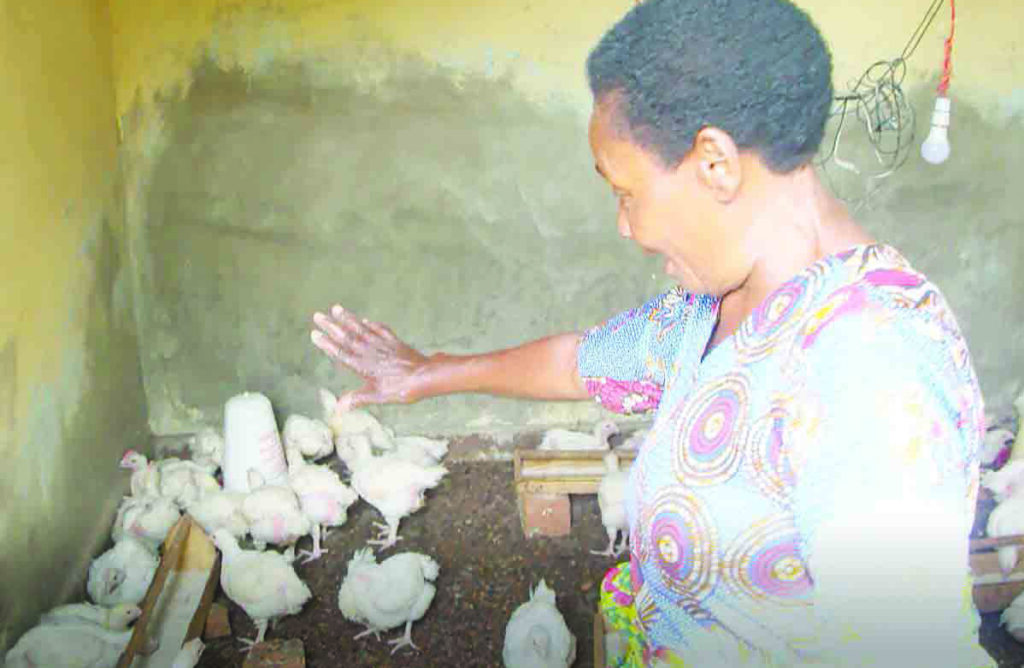 While visiting a friend in a nearby village, he learnt about the Parish Development Model programme that would give people money for business, Ntege says.
"First, I did not take my friend serious, so we talked to one of the councillors who confirmed and advised us to visit the sub-county headquarters to get more information," Ntege, says.
Upon visiting the town council offices, Ntege and his friends were introduced to a training to create awareness about the new programme.
During the training, they were asked to register and form a group for those who did not have.
"Ours was just a cash round group, so we had to register and continued with the trainings, until they taught us how to access the money," Ntege says. He added: "First, they told us we would get money as a group, later, they changed that we could get the money as individuals. We filled many forms, which enabled me to get sh1m. It was a blessing from God because I was getting only 15 trays at 150,000. Now I had a million," the beaming Ntege says.
"The next day, I went to the farm and ordered 70 trays, the farm owner was surprised, he asked me where I had got the money from to pay for 70 trays. Of course I did not tell him how, but I was happy that finally, my business had expanded," Ntege says.
The remaining fees were invested in a popcorn machine, which earns him a saving of sh3,000 per day. Besides, the market for the eggs has also expanded — on the Mpigi-Masaka highway, he has secured four centres, which include Mpigi town council, Kabasanda, Kibibi, Gomba and the latest being Kaliri centre.
For Molly Kisiime, a teacher, all was not well, following the two-year lockdown, as a result of COvID-19.
"All family members convened at home; I spent all I had saved on upkeep, we exhausted food in the gardens and stores. Although I had invested in the construction of some rentals, these, too, did not help, because people were not paying well," Kisiime narrates her ordeal to the vision Group team that visited her home in Mawonve Ward B, Mpigi town council recently.
It is through this period that she got the idea of starting a poultry business to replace earnings from one rental unit. When one tenant left, Kisiime did not admit another.
Instead, she converted the two-roomed house into a poultry house.
During the time she was saving for the project, her son, a district councillor in Mpigi, told her about an opportunity of getting capital through PDM, a government programme.
She enrolled for training sessions, which culminated into the offer for an individual loan.
Although paper work was too much, she secured sh1m, which she used to buy 100 broilers to start her poultry business. While the two were looking for capital, Reuben Bwiire and members from Mawonve Ward B, Mpigi town council, were looking for ways of earning from the piggery value chain, from selling the animals, to the meat, but wanted to process sausages.
Having acquired the money, he has since invested in a sow to produce more piglets as he waits for his colleagues to also access the money and increase the number of animals.
Part of the money, according to Bwiire, has been invested in a shelter for selling the pigs. In the first week, he sold three pigs and the number keeps growing.
The three testimonies are examples of beneficiaries of the PDM programme that was launched by President Yoweri Museveni in February last year, in Kibuku district.
Through PDM, the government wants to take services closer to the people for the country to attain uniform development.
The PDM is a multi-sectoral strategy to create socio-economic transformation by moving 39% households out of subsistence economy into the money economy using the parish as the epicentre for development.
Pillars of the model
The model is designed under seven pillars: n Production, storage, processing and marketing. n Infrastructure and economic services
Financial inclusion
Social services n Mindset change
Parish-based management information system
Governance and administration. The overall project is estimated to cost sh1trillion, that will be distributed among 10,594 parishes across the country starting this financial year 2022/2023.