By Lawrence Mulondo
His face and arms are light from the raging sunshine, his feet bear a difficult pattern of pale and moist dark. With feeders, he serves his pigs, sty by sty as poultry, on free range, sneak in to feed alongside.
At the sight of guests, Vincent Kamba's face melts into a smile, he and his three wives at his home halt their work to welcome the visitors.
Kamba, 67, belongs to Budaka Amalgamated Farmers' Enterprise Limited, one of the groups that were given tractors in Bukedi sub-region by President Yoweri Museveni under the Parish Development Model (PDM).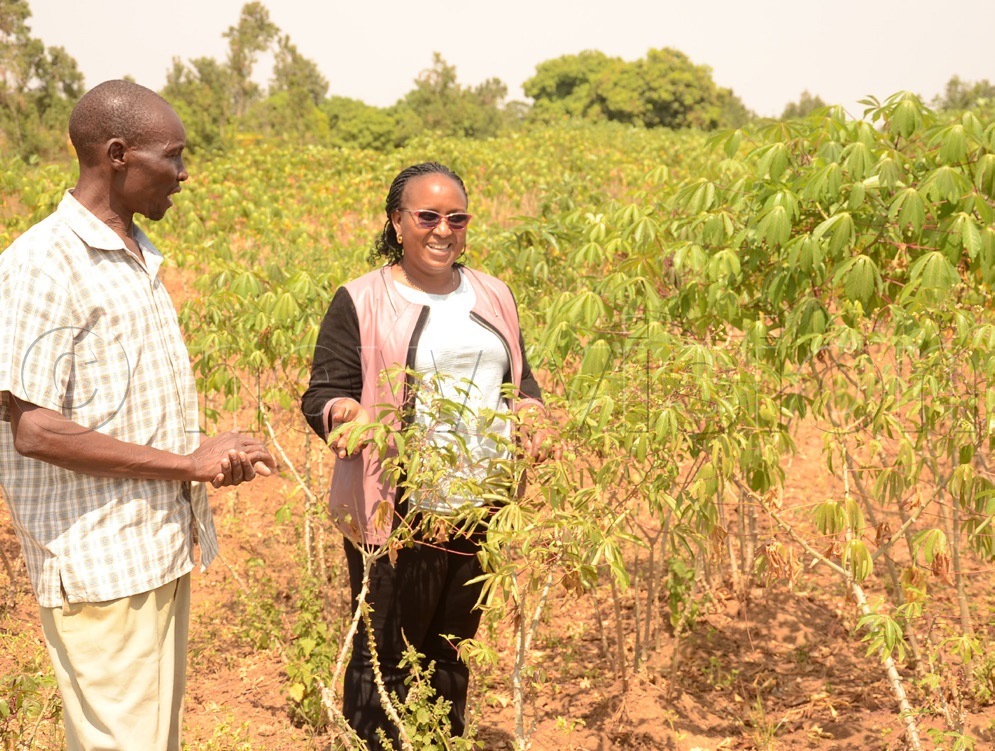 Lifting out of poverty
Last year, in Kibuku district, President Museveni launched the PDM, a programme the government is banking on to lift 16 million Ugandans in 3.5 million households out of poverty.
Each of the districts that make up Bukedi sub-region, including Kibuku, Pallisa, Butaleja, Budaka, Tororo, Busia and Butebo, received a multipurpose tractor under the PDM.
According to the Government, the farmers in the districts have to use the tractor in line with the PDM pillars to in order to move from subsistence farming to the money economy.
Since the group received the tractor, members have been using it at no cost to plough their farms. They also hire it out to community members to fetch some cash for the group.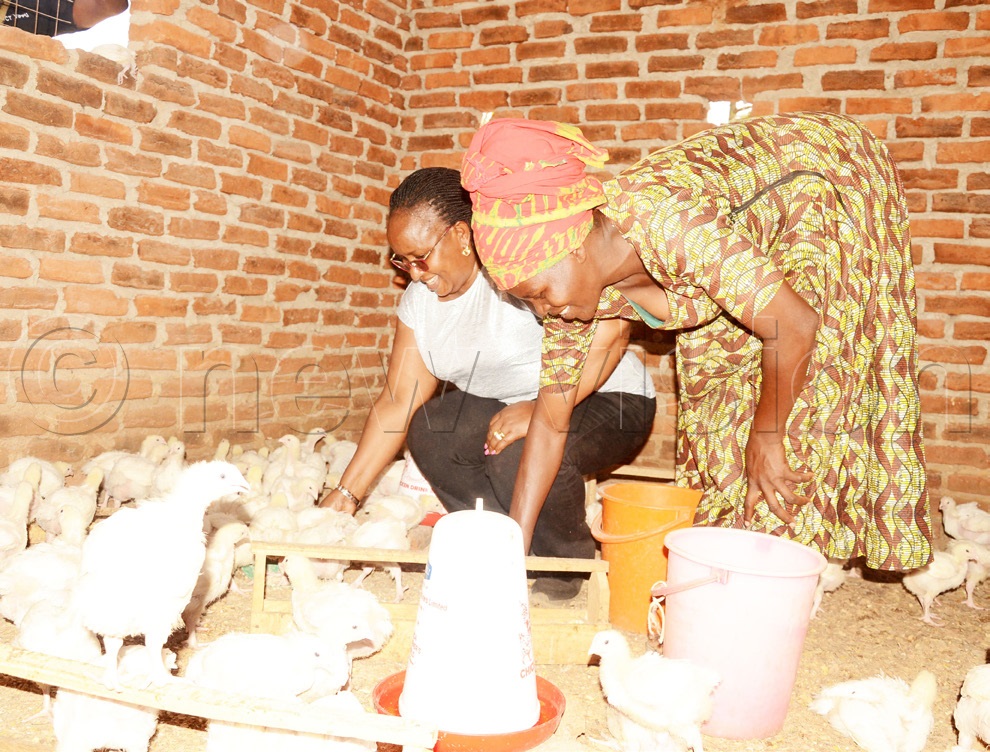 The extra cash the tractor fetches is borrowed by the members to start enterprises to further better their lives.
Beneficiary grateful
In May 2022, Kamba borrowed sh200,000 and bought two mature pigs, which he said have multiplied to grow his piggery farm.
"I am already reaping big from the PDM as I sell one-month-old piglets at sh50,000 each. This has helped me in paying my children's fees, among other things," he explained.
"The PDM will yield tremendous results since beneficiaries are given cash and opportunity to participate directly in the purchase of their enterprise inputs, which minimises corruption and losses," he added.
Kamba, however, said if an enterprise is to flourish under the PDM, it is important for the family head to create a conducive environment that can entice all members to own it.
The farmers' group has also taken it upon themselves to encourage other members of the community to actively participate in the PDM project.
Kamba thanked President Museveni and the National Resistance Movement (NRM) government for coming up with the PDM, which is not only helping in wealth creation, but also promoting unity among the locals.
He also appreciated Jovrine Kaliisa, the deputy national coordinator of the PDM, for always visiting beneficiaries, which enables them to share their experiences with the implementers and find possible solutions when challenges occur.
"Our elected leaders in Kampala often fail to deliver available government projects to the electorates," he added.
Kamba also expressed the need for MPs to reduce their salaries and privileges so that the money can be channelled to the PDM as it benefits many, not just an individual.
Last week, Kaliisa spent most of the days visiting beneficiaries of the PDM in Bukedi subregion to establish how they had profited from the programme and their challenges.
Other success story
Like Kamba, Elizabeth Naizuli, also a member of the farmers' group, borrowed sh1m, which she used to purchase 100 chicks and started a poultry enterprise.
She says since then, she buys one-day old chicks at sh3,500 each, keeps them for four weeks and sells each at sh12,000.
Naizuli's farm is growing and now has 250 chicken from the 100 she started with.
From 250 chicken, she earns a profit of about sh850,000 that she uses to pay part of her children's school fees, relieving her husband of the burden.
"I used to look up to my husband for every necessity at home, from food to healthcare and children's fees. However, we now share responsibilities, which has made life less stressful," she said.
Naizuli said she will use the PDM cash to increase the number of chicken she keeps to about 500 and later on expand to brooding services, too.
Apart from personal enterprises, the farmers' group also has joint projects, where they hire land and grow food on a large scale.
"Currently, we have over 15 acres of cassava, which we hope to harvest soon and use the money to boost our enterprises. We have also embarked on a tree planting exercise to conserve the environment," she said.
Government's say
Jovrine Kaliisa, the deputy national coordinator of the PDM, said the Government is happy that one year down the road, farmers who are engaged in different enterprises, such as poultry and piggery, are realising profits.
Kaliisa, however, indicated that they still have a few challenges when it comes to beneficiaries in agriculture, some of whom are being affected by the ongoing dry spell.
She added that they are coming up with interventions like water for irrigation to overcome the challenge.
"All technical officers at the districts should not sleep on the job but should go out and help grow the capital that the Government has given households," Kaliisa said.
She encouraged the beneficiaries to use all the necessary efforts to make the project a success.