Farmers growing pawpaws in the districts of Mukono, Kayunga and Luwero are counting losses due to the outbreak of the mealybug pest.
When the pest attacks the pawpaw, it develops whitish coating that looks like cotton.
While on the pawpaw, mealybug burrows itself into the fruit, stems and leaves, thereby sucking out all the food nutrients and fluids, which leads to the death of the plant. It easily spreads to other plants, especially through ants that move from plant to plant after feeding on the sweet honey dew from the mealybugs.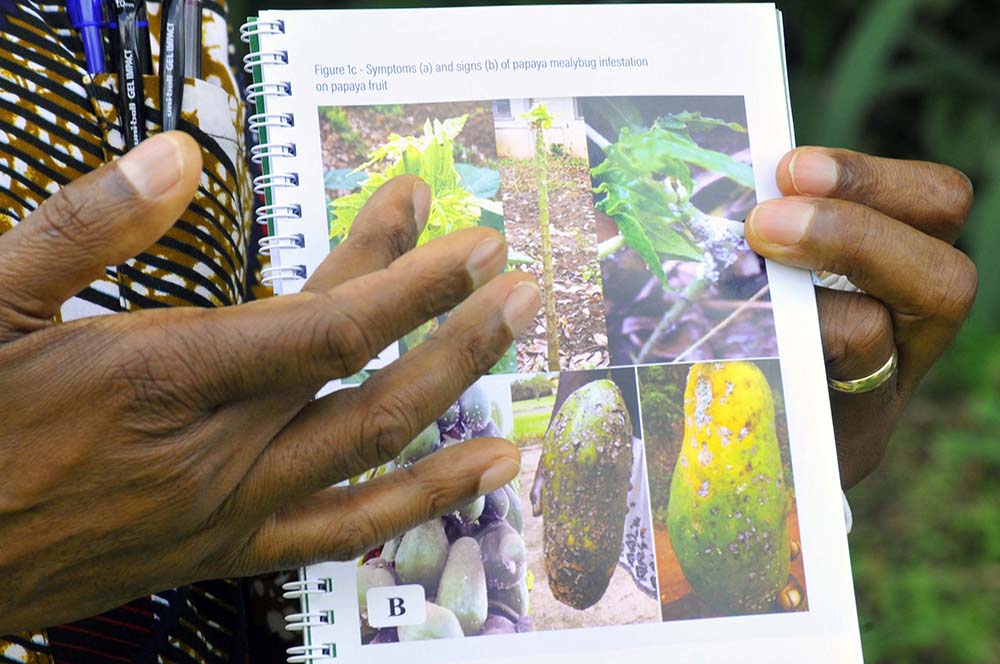 In terms of losses, Christine Nakijoba, a lead farmer from Mukono district, said previously, she used to earn sh500,000 from 8 acres of land, however, today she earns sh50,000 from the same area.
Her concerns were corroborated with information by other stakeholders who include National Agriculture Research Organisation (NARO), ministry of agriculture and Center for Agricultural Bioscience International (CABI), who said that before the invasion, farmers would earn sh6-8m from an acre, but this had dropped to sh1m.
The findings were released on Thursday during a validation workshop on the papaya mealybug biocontrol that was attended by NARO staff, ministristry agriculture officials, farmers and the technical team at the National Agricultural Research Laboratories (NaRL) Kawanda in Wakiso district.
Stephen Tibeijuka, the commissioner crop protection at the Ministry of Agriculture Animal industry and Fisheries, said they are aware of the pest and they have teamed up with NARO and CABI to find a lasting solution.
He advised farmers to cut and bury the affected plants and also disinfect the tools they have used on a sick plant to prevent the spread of the pest.