By Francis Emorut 
The students of Ndejje Secondary School have scooped an award after emerging winners of the first national agriculture education competition.
The five students who participated in the agricultural education competition held in Jinja city were awarded medals and a trophy.
According to Moses Olok, the national chairperson of National Inspection Association Uganda, Ndejje students excelled in the areas of quiz, debate, exhibition and essay writing.
"They performed better than 53 schools which participated," Olok said.
He said the judges were impressed with the exhibition work where students demonstrated the use of modern technology to address the challenges in the agriculture sector.
Francis Kakande, the head prefect said they used the technology in areas such as organic pesticides to control armyworms, organic fertilizer and silage making for fodder.
During the award ceremony on November 11, at the school premises in Bombo, Luweero district the students received certificates.
The assistant commissioner in charge of private schools and institutions, George Mutekanga appealed to teachers to revive teaching of agriculture subject, as it is a backbone of the country's economy.
Dr Charles Kahigiriza, the head teacher of Ndejje Secondary School commended the students and their teachers Emmanuel Opio, and Judith Nigeria who accompanied them for becoming the champions of the agriculture education competition.
Dr Kahigiriza told guests that his School's mission is always to encourage students to become the best in whatever they do.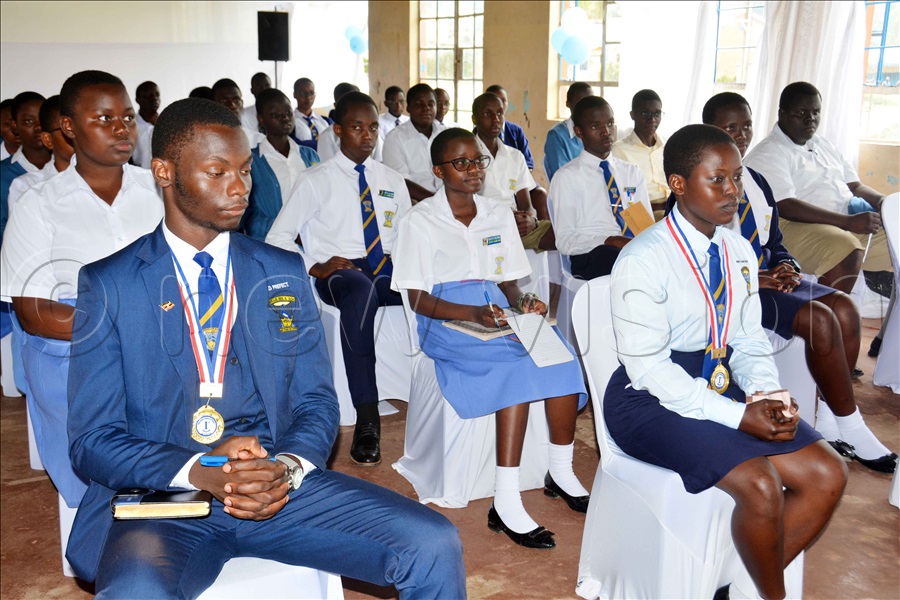 He pledged that the school is ready to defend its title in the next agriculture education competition.