By Umar Nsubuga
Have you heard of monk fruit or atugunda? It is a natural and healthy alternative to table sugar and all the other synthetic sweeteners.
Monk fruit sweetener is made from the extract derived from dried fruit.
Dr Paul Kasenene, an expert in nutrition of wellness at Bandali Rise, says consider monk fruit if you want the sweet taste.
The monk fruit plant is dioecious and has pale yellow flowers. Cultivating monk fruit has been increasing in recent times, although few farmers in Uganda grow the fruit.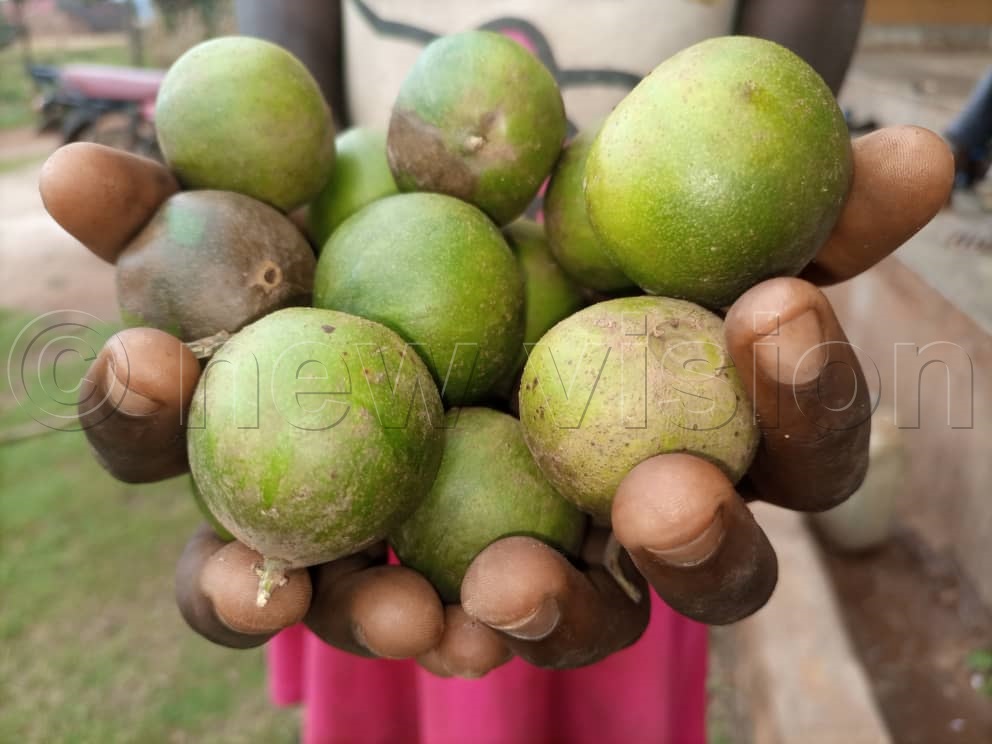 Robinah Nakyanzi, a resident of Kasangombe in Nakaseke district who has some trees says monk fruits can be grown on flat land and the fruits are harvested one by one.
She says harvesting by hand is the only way to a delicious monk fruit.
According to Nakyanzi, it takes hundreds of days from planting the seedlings till you harvest the fruit.
Cultivation of monk fruit is labour-intensive.
Researchers say that monk fruit is thought to be anti-inflammatory and helpful with managing weight and diabetes.
According to the research, the extract is 150-250 times sweeter than table sugar and has zero calories.
Health benefits of monk fruit
Dr Twaha Kakooza, a researcher in medicinal herbs says monk fruit gets its sweetness from natural compounds.
He says monk fruit is generally safe for those with diabetes because it doesn't increase blood sugar.
He says monk fruit has no calories, carbs, or fat, so it may be a great option for anyone.
"It's important to consume monk fruit products that don't include added sugars," he advises.
Dried monk fruit may be used to prepare tea and herbal remedies, but it's also hard to find.
Nakyanzi says monk fruit is challenging to grow, harvest, and dry.