By Jimmy Luyima
The 7th edition of the Harvest Money Expo is here and it is the biggest agriculture expo in Uganda and Africa at Large.
Speaking to Pison Busingye, the director Itungo Farm which deals in pasture growing and selling, stresses that for those who would like to get knowledge about making hay and silage, the chance is here to grab and interface with the experts like Busingye who grows 20 pasture varieties on his farm.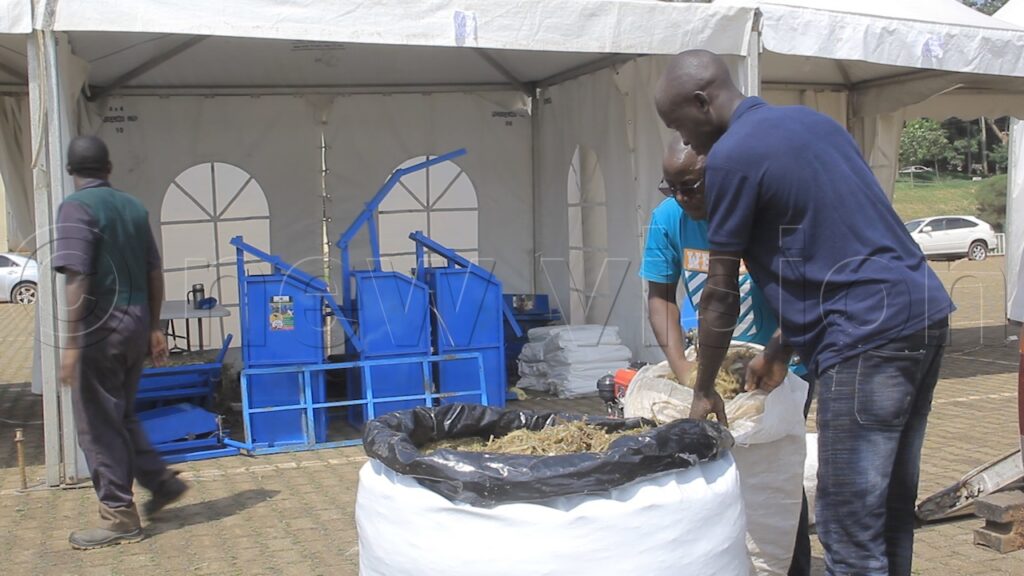 Pison Busingye, the director Itungo Farm, explaining how hay is stored
He says pasture growing is a profitable business since it matures in just three months only and the harvest is high.
Unfortunately, people do not know that pasture growing is a real business, yet many are out there looking for pastures for their animals.
Busingye is calling upon those who will be coming at the Kololo Airstrip for the 7th Harvest Money Expo to visit his store and acquire knowledge.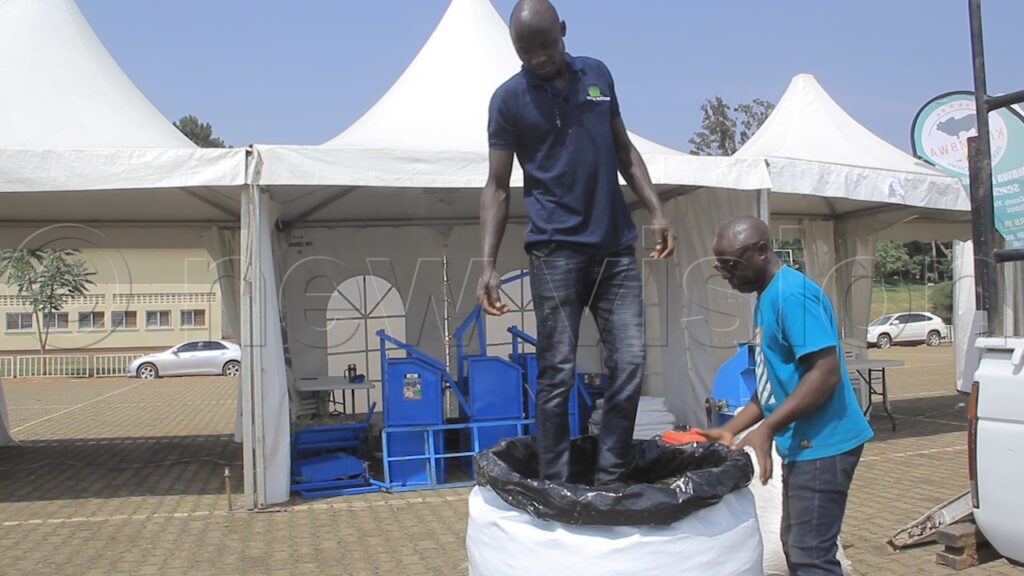 The annual Harvest Money Expo, organised by Vision Group, is sponsored by The Netherlands Embassy, Champrisa International, Engineering Solutions Ltd (ENGSOL), National Agricultural Advisory Services (NAADS) and UpFront, Uganda Warehouse Receipting System Authority in addition to the Ministry of Agriculture, Animal Husbandry and Fisheries, among others.