The King of Toro, Oyo Nyimba Kabamba Iguru, has lauded Dr Ian Clarke for having established the largest coffee farm in the kingdom.
Located in Kyarusozi sub-county, Kyenjojo district, Clarke's farm sits on 1,500 acres, of which over 700 acres is occupied by coffee trees.
Other enterprises on the farm include agro-forestry, which covers 500 acres, maize, vanilla and Irish potato.
The Clarke farm was established seven years ago according to its proprietor.
On September 4, 2022, King Oyo, together with the kingdom prime minister, Steven Kiyingi and other kingdom ministers visited and toured Clarke's farm.
Clarke spent over three hours driving his guest (King Oyo) around the farm as they made stopovers on various blocks of the coffee farm.
"Thank you for establishing this beautiful farm in Toro and for having the best agronomic practices here," King Oyo said.
The king was happy to practically learn that the cloned coffee grows faster compared to other types.
"It is very interesting that the cloned coffee grows faster than the original one. So, expect me to come and buy some seedlings from you very soon," King Oyo told Clarke.
The king was also happy to learn that as a way of promoting agro-tourism, Clarke had also established a coffee lodge at the farm.
"It is important that when tourists come to the tourism city of Uganda, they get to see things like this because you have ably managed to mix tourism with agriculture," he said.
King Oyo emphasised that agro-tourism is important not just for international tourists, but the local ones as well to enable them improve their farms for a better output.
Coffee a great future for Toro
Clarke told King Oyo that he was happy and privileged to have his investment in Toro.
"I feel that coffee has a great future, especially in this kingdom," Clarke said.
He explained that both the soils and climate in Toro favourably support the growing of coffee.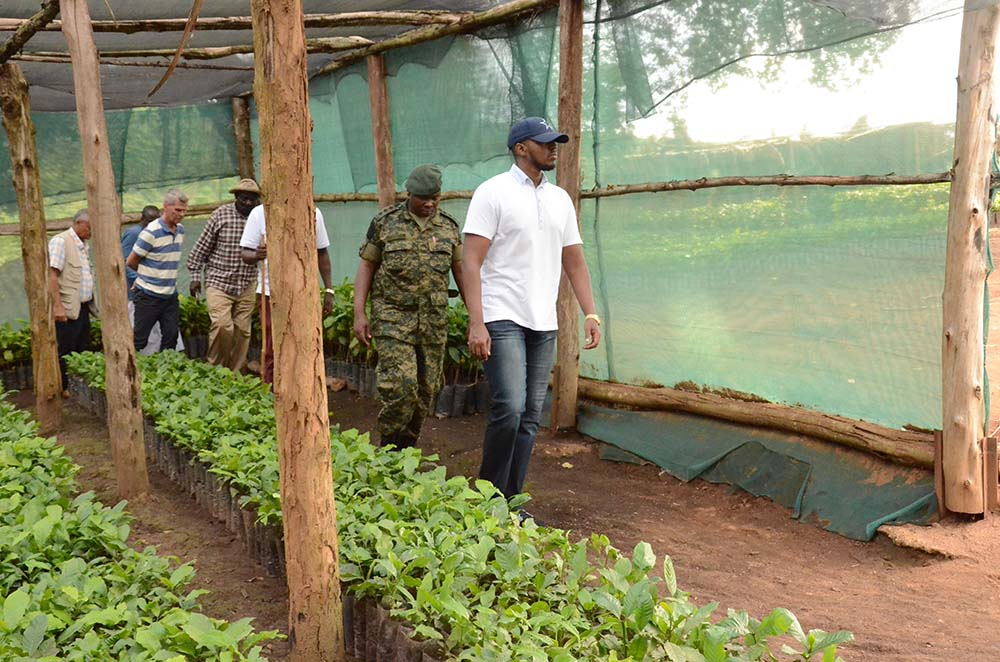 Clarke said his desire is to see local people, farmers and businessmen visiting the farm to learn about coffee farming.
"I want them to come here and see what can be done because many Ugandans have money and land. They now just need to put them two things together in an investment," he said.
He boosted to have been able to grow the farm from bush to now a well-managed piece of land.
"The king's visit to the farm is very timely because if he came here seven years ago, he would probably have just found an overgrown bush. But now you see a piece of land that is managed," Clarke added.
He stated that the advantage of producing coffee in Uganda is that its export prices are more stable.
"Coffee has relatively stable prices and has a global demand," he said.
Value addition
Clarke has also been able to also establish a wet coffee processing facility.
He explained that the processing plant helps him to get premium for his coffee.
"Value addition is the way to go. By having coffee washed, it gives a very clean taste and the exports will give you a premium on that," he said.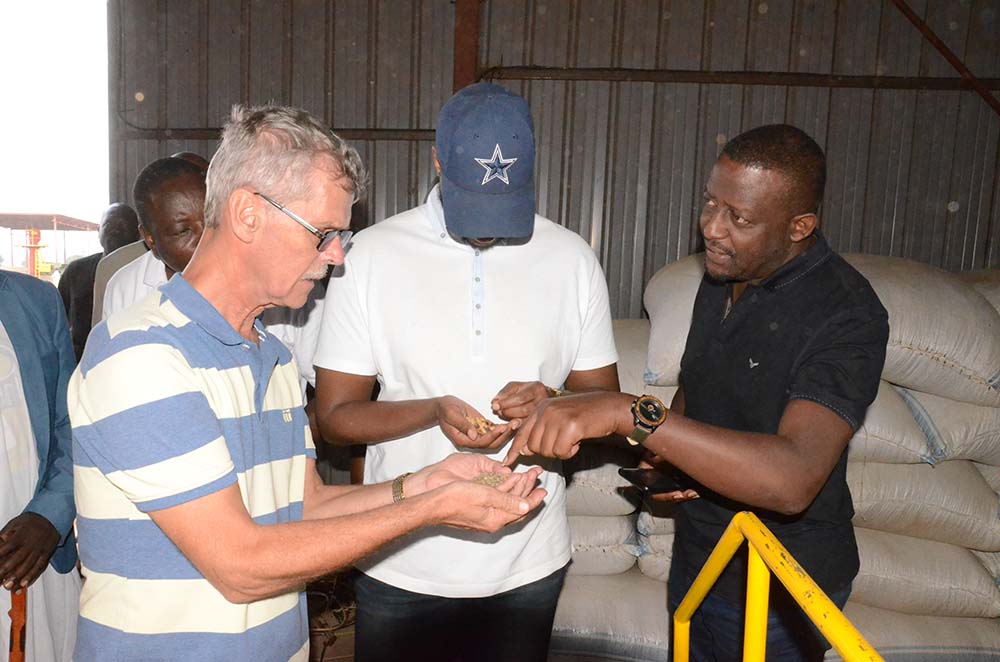 Global warming
One of the major challenges that Clarke is facing as a coffee farmer is a change in climate, which he attributed to global warming.
He disclosed that in the last 10-12 years, the amount of rainfall received has continued to be less something which he said affects coffee farming.
"Although part of the farm is already under irrigation, this may have to be the way to go for the future," he said.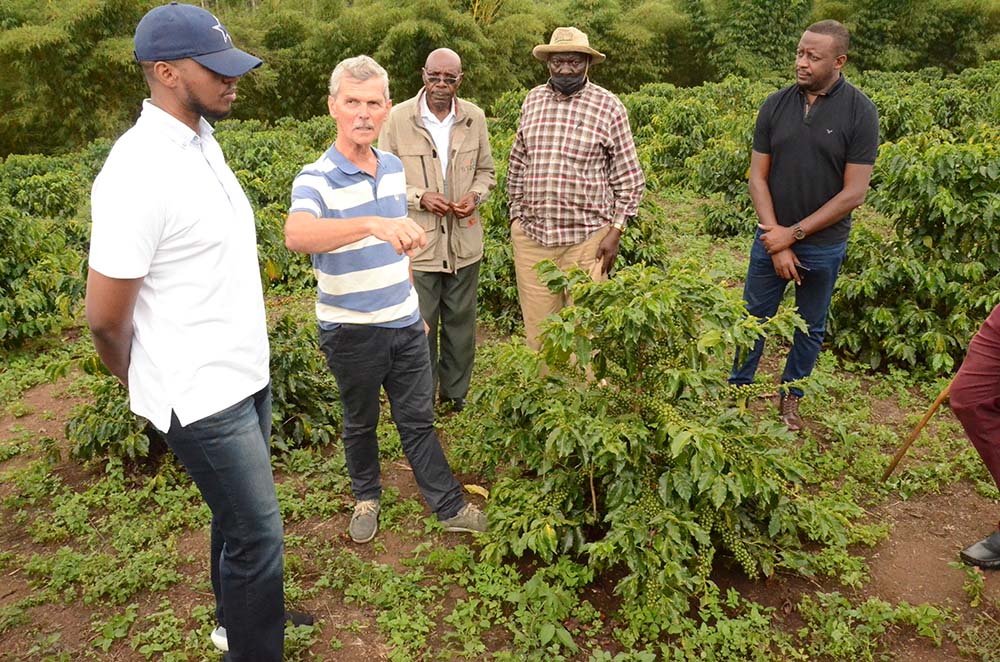 Take home for the Kingdom
Steven Kiyingi, the Toro prime minister, said their visit to the largest coffee farm in the kingdom has enlightened them on the advantages of planting cloned coffee.
"From today, as a kingdom, we shall be able to produce pure disease-free coffee clones, which can be distributed to the people of Toro. This will increase the volumes of coffee that will be exported from Toro," he said.
Kiyingi encouraged all subjects of the king to embrace coffee farming as a business.
"Coffee as a cash crop will help each household earn foreign exchange," he said.
He also disclosed plans for the kingdom to bring farmer groups to Clarke's farm for benchmarking.
David Sabiti, the kingdom agriculture minister, said coffee was highlighted as a strategic crop in the kingdom's 25-year development plan that was launched last year.