There has been a rise in the demand for organic food across the world.
This has been a result of increasing public concern over the use of hazardous chemicals in agriculture and farming, as well as their detrimental health effects on humans.
Also, there has been a rising prevalence of chronic diseases such as cancer, diabetes, cardiovascular diseases, and infectious disease, as well as the burden of healthcare expenditure and the health-consciousness something that forced people to adopt healthy and high-quality foods.
The size of the global organic food market is expected to be $484b in the year 2030, growing from $168.5b in 2021.
Organic farming refers to using various organic techniques on the farm. Organic farming involves the use of natural fertilisers like manure to improve plant growth.
To meet that global demand, there calls for more people to join hands to come up with solutions.
One of such is 25-year-old Samuel Kigenyi, a resident of Nawampiti village, Nawaikona sub-county in Namutumba district.
After completing his bachelor of science degree in agriculture from Busoga University in 2017, he hustled looking for jobs but failed to find one.
However, during the COVID-19 period, he realised many youths in his village were losing around since most of their casual jobs were halted due to the restrictions on movement.
"I decided to mobilise them into a group of 30 youth which I called Mink Youths Innovation Group. The objective was to help them become economically progressive through embracing innovative ideas in agriculture and sanitary pad-making, among others," Kigenyi says.
He decided to request one of the community members to donate a piece of land from where they would start practising agriculture as a group
Kigenyi was lucky one of them offered a small plot. Using sh8,000, he decided to buy eggplant seeds for sh2,000 and a watering can at sh6,000 since it was dry season so they needed to water the garden.
"When we harvested, we sold them and we managed to get sh250,000. We used sh50,000 from the sales and registered our group at sub-county level. We used the balance to buy a five month-old pig," he says.
After five months, the pig gave birth to seven piglets. They sold all pigs and earned sh650,000.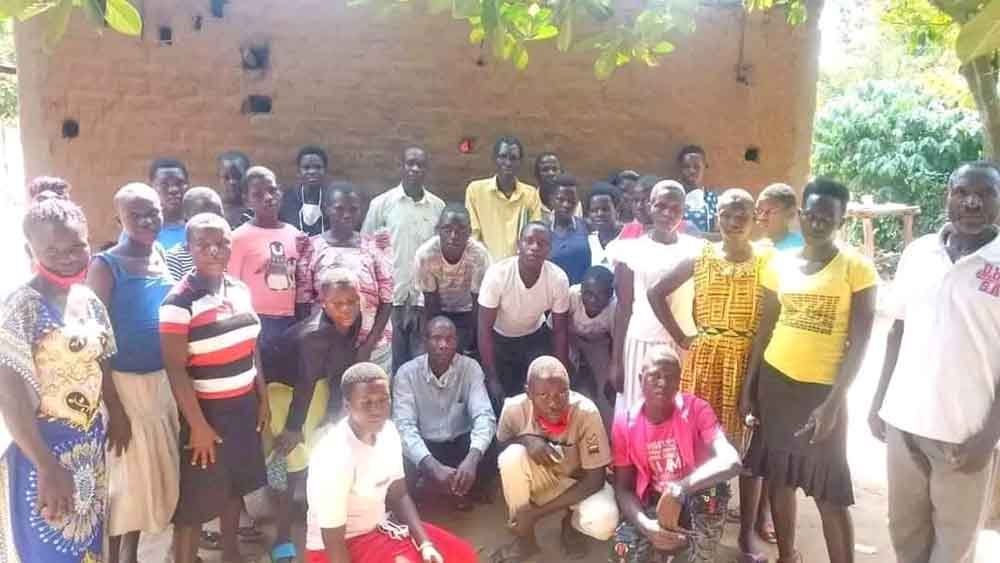 Kigenyi says they decided to use the sh650,000 to start organic fertiliser production.
"We collected animal compost, mixed with other products so we produced 100 litres but sold 86 litres. With a litre at sh25,000, we earned sh2,210,000," he says.
According to Kigenyi, the revenue motivated them not to look back.
Currently, the group has produced 250 litres and 112 litres have already been booked and money deposited.
Kigenyi says their plan now is to buy a fertiliser granulator machine which will help them increase the standards and the capacity of production.
He calls upon the Government to support young entrepreneurs because they have the capacity to employ others.
More about organic fertiliser
According to Kigenyi, organic farming emphasises cultivating your garden so that it sustains enriching soil, plants, and beneficial insects.
He says this can only be achieved by avoiding the use of synthetic fertilisers and pesticides and using products that nurture your garden soil and the organisms in it.
"When you embrace organic farming, the plants experience a balanced and nourished ecosystem that works as nature intended," he emphasizes.
Namulondo Zainab is among the farmers who have used the fertiliser in her maize plantation. She says, unlike the synthetic one, organic fertiliser is cheaper.
She explains that it is also portable and you don't have to worry about the after-effects of using it in your garden.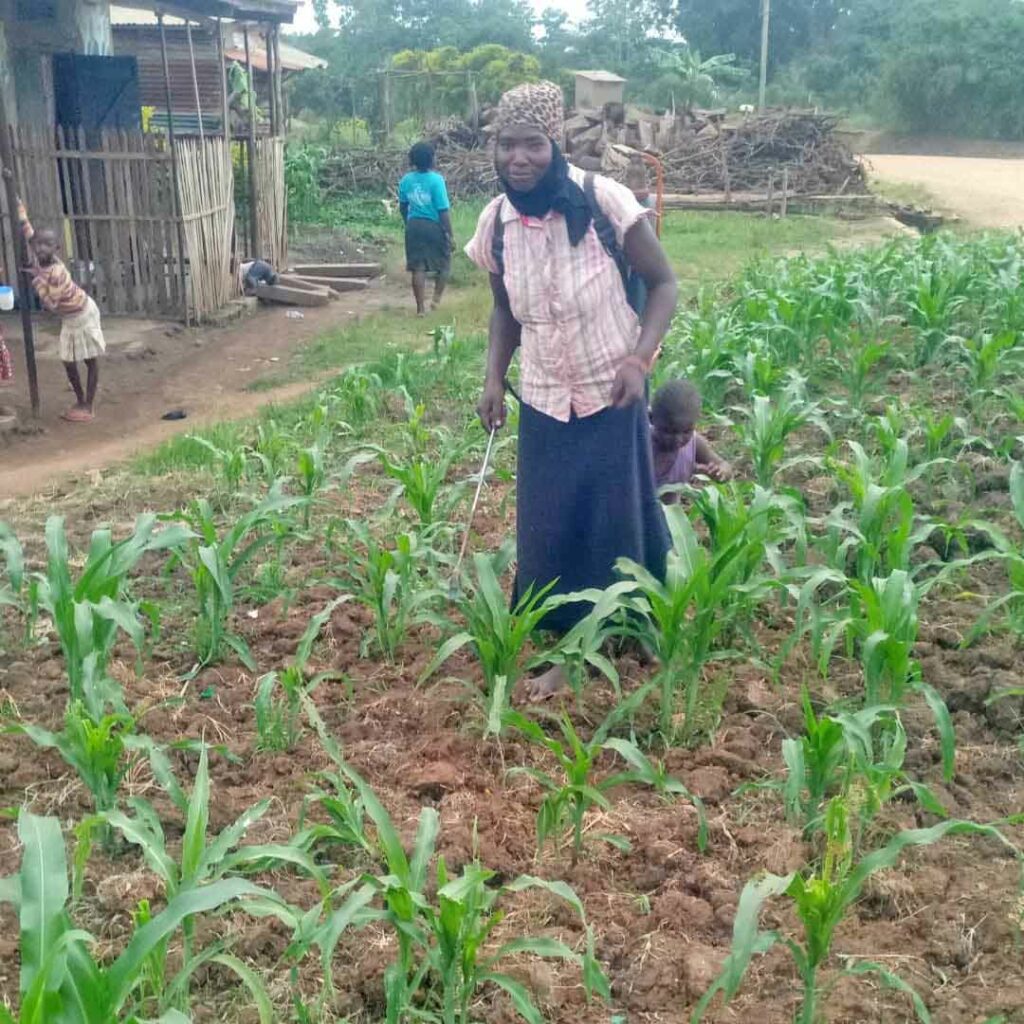 Scovia Negesa, a member of the group, says before joining, she was just at home waiting for her parents to provide each and everything.
However, with these skills, today she is able to make a living but also can train other youths in making organic fertilizer.
She is thankful to Kigenyi for coming up with the idea of mobilising the idle youth into productive citizens.