By Ritah Mukasa
Detoxification is the cleansing of the body or removal of toxins from the body.
Twaha Yabata, a senior nutritionist with Medical Teams International (MTI) says, during detoxing, the body eliminates toxins through the kidneys, intestines, lungs, lymphatic system, and skin.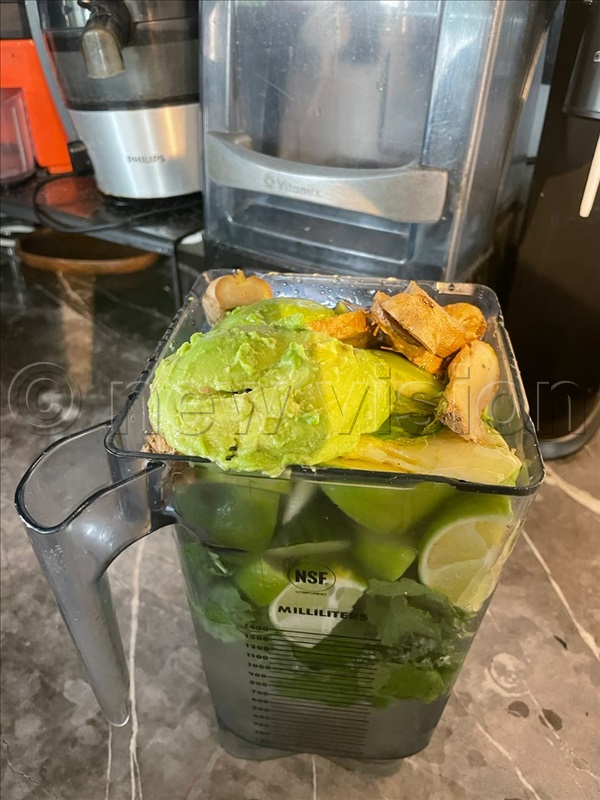 Meanwhile, the liver and kidneys naturally remove toxins and other harmful substances from the body.
However, you can also add fruits and vegetables to your diet and promote the removal of those toxins as well.
Ronald Desire Binoga, a brand chef with Blended Dubai Restaurants gives you a simple detox recipe;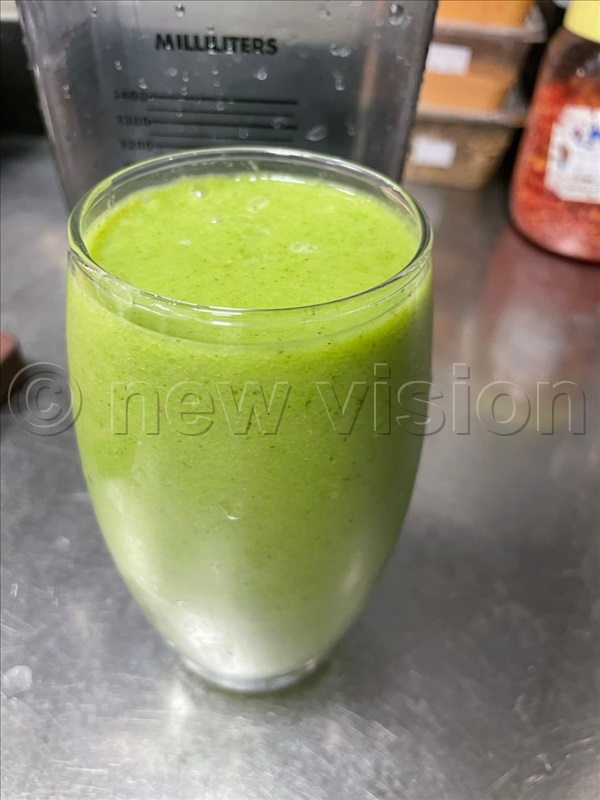 What you need
Ginger 40grms
Kale leaves 3pcs
Kiwi fruit 1
Cucumber 2pcs
Lime 2pcs
Avocado 1pc
Honey 80grms
Mint leaves 20grms
Baby spinach 10grms
Procedure
Put all in a blender, add ice cubes 200ml, and water 500ml
Blend until smooth and drink