By Ritah Mukasa
Food security is one of the challenges leaders, especially those at the grassroots face while leading their people.
In some areas, communities are prone to starvation partly because they lack land to practice agriculture.
In that vein, leaders in the different villages of Nakivale refugee settlement have embraced farming techniques that focus on helping people in small spaces to grow food.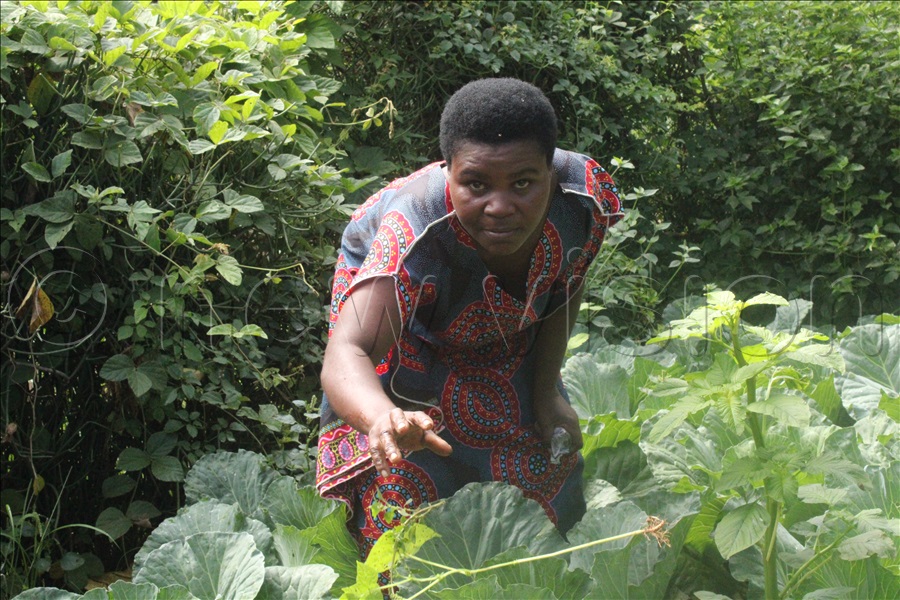 For example, Jean Marie Ntakarutimana 37, the leader (RC11) for five villages including; Kashojwa A, B and C, New Hope and Kigali says, he started commercial vegetable farming in 2021 mainly, to inspire his people to grow food and fight starvation and malnutrition in children.
"We don't have enough food in this settlement. Majority of the families live on World food programme (WFP) rations, which are too small. I decided to spearhead vegetable growing," he says adding, "Malnutrition is also rampant."
Youth Initiative for Community Empowerment Uganda (YICE) agronomists first trained Ntakarutimana for two months.
He learnt to make organic manure, pesticides and how to prepare the soil.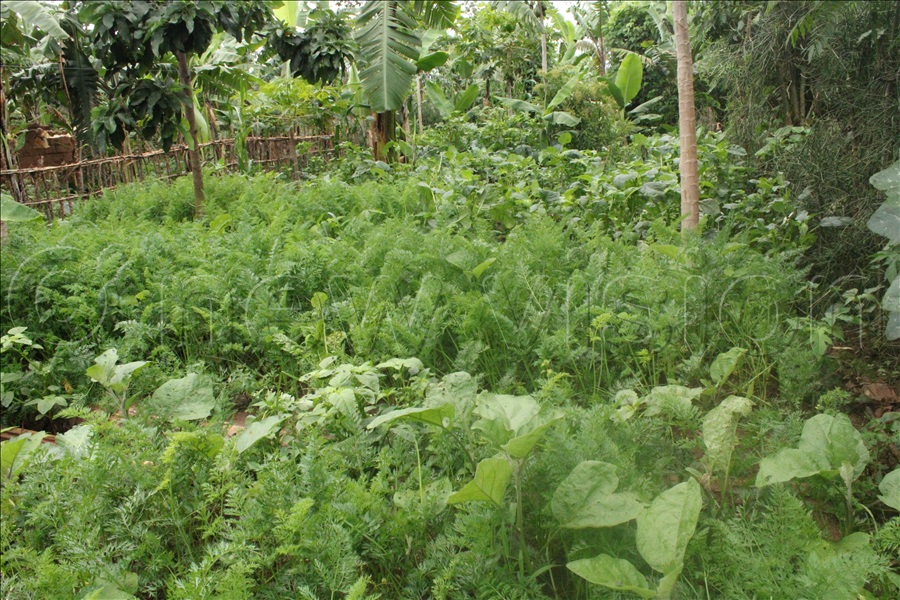 "My compound is rocky. Therefore, we first demarcated a corner for the garden and filled it with black soil from one of the neighbouring villages. We used a wheelbarrow," he says.
After, YICE agronomists offered him seedlings and helped him to maintain the garden.
He also learnt how to water and weed his garden.
He currently grows sukumawiki, spinach, dodo, green pepper and beetroot among others.
Ntakarutimana has since trained over 50 homesteads to start gardens and maintain them. Many sell vegetables to buy home needs and educate their children as well.
Meanwhile, Ntakarutimana left Burundi in 2015 due to war. He used to work for UN Watch.
He now stays in New Hope village with his wife and two children.
However, he appeals to well-wishers to help them with garden tools like watering cans, wheelbarrows and hoes.
The settlement is also grappling with the scarcity of water, more so, during the long dry spells. They move miles to fetch water.
"We also want tanks and gutters to harvest rainwater," he adds.
Elsewhere, In Kasasa A village, the local council chairperson, Lambert Boringo 55, and his wife are also vegetable farmers.
They fled from war in Congo DRC in 2007 with their seven children.
They were farmers growing sweet potatoes, maize and beans. They now grow dodo, cabbage, eggplants, green paper and spring onions.
They have inspired 96 homesteads out of the 136 he leads.
"My people no longer buy vegetables. It has boosted their health and income. We just need bigger land to have bigger gardens," he says.