By Ritah Mukasa
A demonstration garden is one with a collection of plants, which are organized in such a way that farmers or garden visitors can access and study them.
Angel Mutoni, an agricultural trainer with Youth Initiative for Community Empowerment (YICE) Uganda says, demonstration gardens help teach horticultural practices to farmers, families, children and youth.
In hindsight, the owner of the demonstration garden also earns from the trainings and sale of yields and seedlings among others.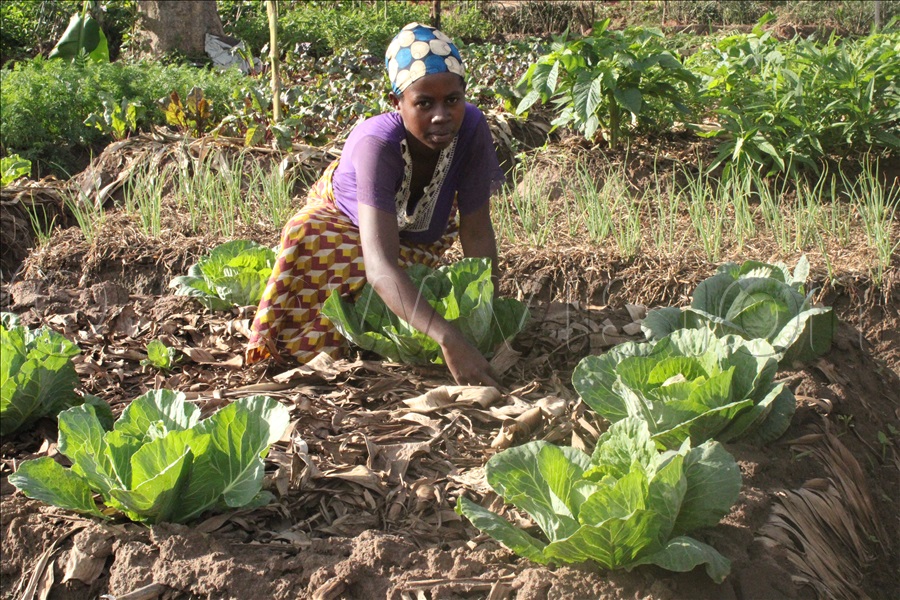 For example, in Kigali village located inside Nakivale refugee settlement, Jane Otamiriza 25 and her husband Dismas Musengimana 29 are earning from their demonstration garden that sits on 50X100 piece of land.
They started it in 2021 with the support of YICE agronomists.
They grow vegetables and other foodstuffs including maize, matooke, beans and cassava using regenerative farming techniques that save the environment all while promoting healthy living. These include the use of organic manure and pesticides.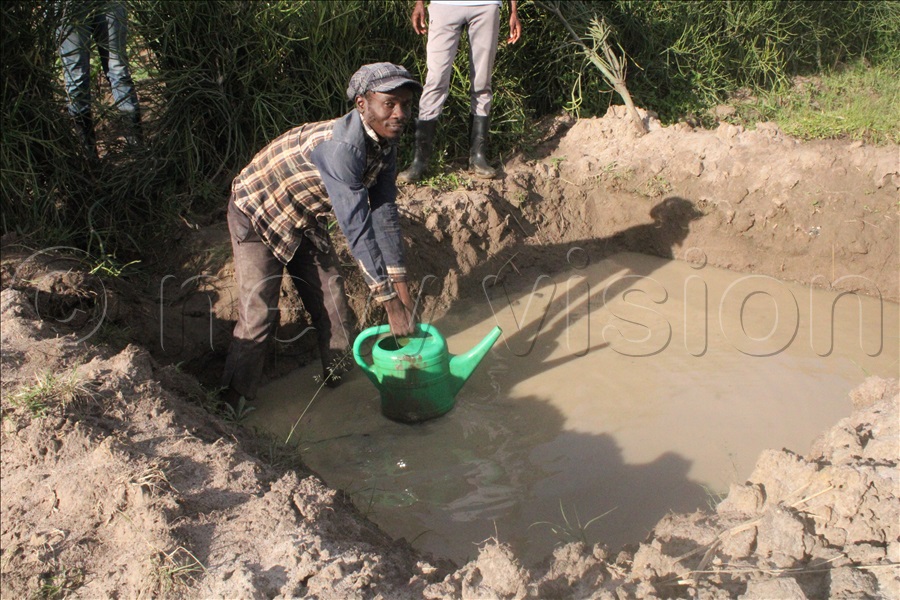 The couple also grows beetroot, spinach, carrots, sukumawiki, dodo (amaranth) and eggplants.
Meanwhile, Otamiriza left Congo DRC in 2015 and settled in Nakivale and in 2019; she got married to Musengimana, a refugee from Burundi. They have two children.
In Burundi, he was a mechanic and rice grower.
"We decided to start this demonstration garden to train our neighbours' modern farming techniques courtesy of YICE," Musengimana says.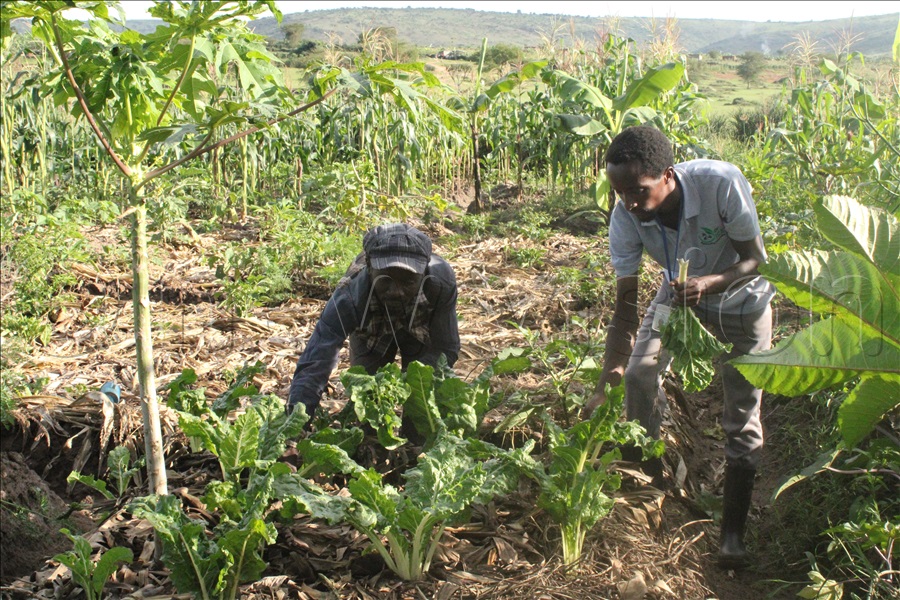 He adds that before, life was very hard for them. They used to walk three miles to work for the host communities and in turn, they would be paid sh5,000 or less.
"When we got land, we decided to utilize it to improve our livelihood and that of our neighbours," he adds.
"I have no plans of going back to Burundi because all my family members were killed for being in opposition," he says.
According to Musengimana, his garden feeds over 10 households.
They buy vegetables and he charges them sh2,000 to train them to grow their own food. He earns sh10, 000 weekly from vegetable sales.
On the challenges he faces, he says, before, it was hard for him to get organic manure and water until he was trained by YICE to make composite manure.
He also dug a well to ease watering.