By Francis Emukule
ENGSOL Engineering Solutions, the sole distributor of TAFE, CASE 2 and Massey Ferguson tractors and implements such as ploughs, combined harvesters, trailers, and many more, will offer a 25% discount to Harvest Money Expo attendees happening at the Kololo Independence Grounds that is taking place from Friday, February 10 to Sunday, February 12, 2023.
Willy Mwesigwa, a salesperson with ENGSOL Engineering Solutions, has said for every client that shows interest in buying their products, they will receive a 25% discount on whatever commodity they buy. 
"We want our farmers to come and take advantage of the discounted prices, all products are being discounted by 25%. The discounts will be applied to dairy machines, such as milking machines and choppers, and a variety of other products," Mwesigwa said.
He added that all the tractors and implements sold to clients will come with a two-year maintenance warranty to help farmers effectively mechanise the process of agriculture. "If you buy a tractor, for example, it comes with a two-year service plan where we will watch over the tractor for two years so that they are able to maintain the tractor and gain value from the equipment bought."
In addition, they also offer free operator training for farmers that don't have specialised operators.
"If you don't have an operator, we will ask you to identify one who will train people on the ground so that they get to understand how to use the product and also know when the machine needs to be serviced," he said.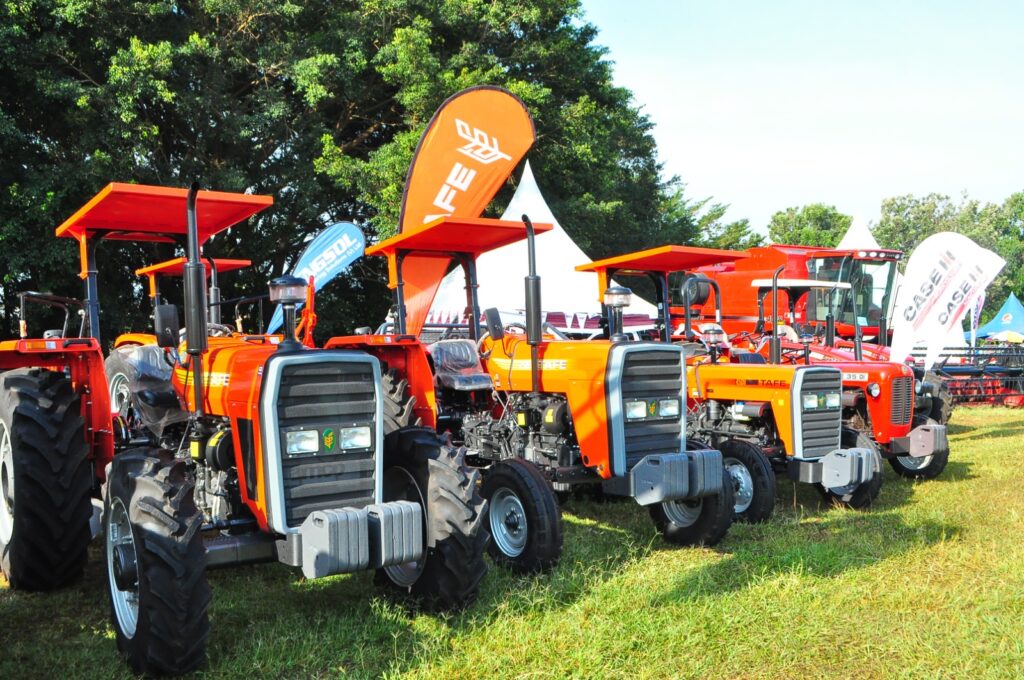 Over the past seven years, ENGSOL Engineering Solutions has participated in the Harvest Money Expo, and Mwesigwa says their profits have exponentially grown.
"Every time we have taken part in the Harvest Money expo, our profits have greatly improved; sometimes we have products booked even before we have set up shop, and we are sure to get a return on investment," he says.
The TAFE tractor brand is one that expo-goers and potential clients should look out for, because of its affordability and low cost of maintenance.
"Our after-sales support is top-notch, and we have network partners across the regions that take care of our clients' tractors. If you are upcountry, you do not have to come to Kampala for technical support," explained Mwesigwa.
ENGSOL has been around for 22 years, with a goal of transforming lives through agricultural mechanisation. The company is one of the sponsors of the Harvest Money Expo. 
Below are the different tractors and equipment on display by ENGSOL at the expo…