By Abdulkarim Ssengendo
Farmers engaged in rearing goats in Mbarara City have asked the government to do much to support the breeding of better-varieties that are disease-resistant and high-yielding.
Byekwaso Zefurina- a resident of Kicwamba cell in Mbarara City South division said many farmers in the goat rearing project are currently faced with a challenge of disease resistance which he attributes to increasing cases of fake drugs in the market. Bwekwaso has been raising goats for 10 years now. He noted with concern that with no quick intervention farmers are likely to lose the few goats they have.
"We need government intervention to help us get out of this problem of fake not killing ticks, our goats are dying because the drugs we have are not working," he said.
Byekwaso said their goats are also affected by eye disease which they think results from the use of fake drugs. The farmers also want the varieties of good breeds to be accessible to all farmers in every part of the country.
Byekwaso said they should be empowered to embrace new technologies and make goat farming a more attractive career choice for all farmers. "We need to start looking at goat rearing as a great source of income, this once adopted by all farmers, especially the youth will reduce the high unemployment rate in the country," he added.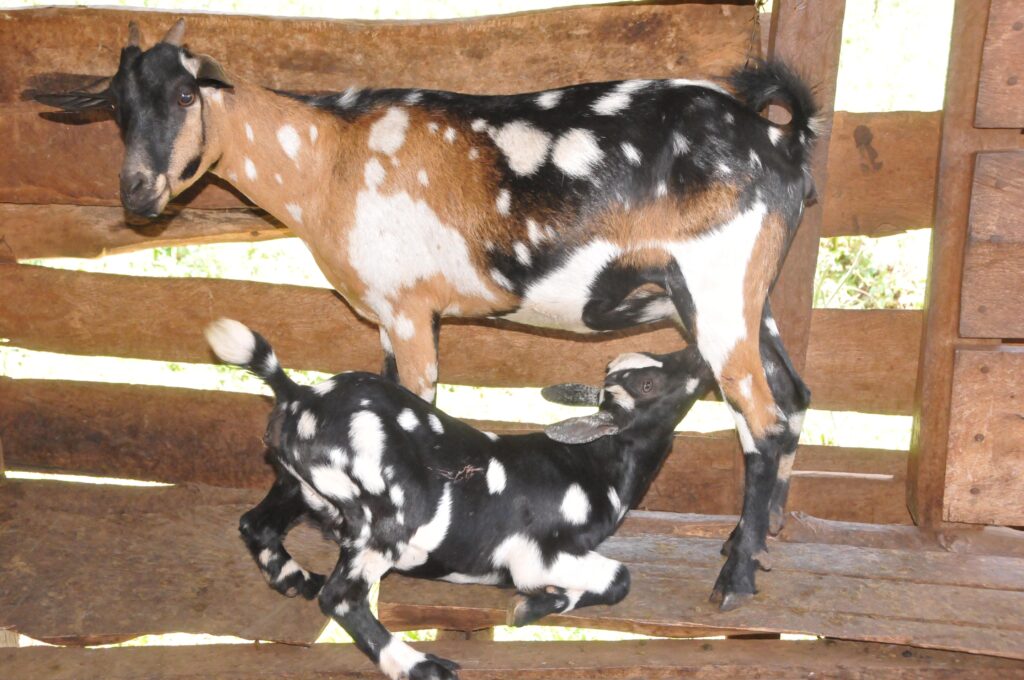 Goat rearing a profitable business
With ten years of experience in rearing goats, Byekwaso believes it's a project that offers quick gains to farmers. For 56 years, Byekwaso said goats are a multipurpose animal capable of producing good income, meat and manure. Byekwaso said for the many years he has been in the project, he loves rearing goats because they are versatile in nature saying they can easily survive in different environmental conditions.
He encourages youth to take up goat rearing, a project he said doesn't require huge area because of their small size and risk of farming them is less as they are resistant to most of the diseases. Byekwaso started the project with only 5 goats, bought each at sh 50,000 ten years ago. With persistence, Byekwaso has managed to educate his children with two now doctors, one working in the USA. He also gets extra earnings from selling manure, getting three bags of manure every week. He said a well-fed goat can produce twice a year. He sells his goats between sh350,000-400,000 each, and he gets sh 3 million in manure.
Byekwaso encourages rearing goats in a raised house
Following training from MBADIFA- he learnt that housing goats is a great component for better management. He explained that housing is very necessary for staying at night, as this creates security from thieves, protect them from some diseases. He encourages raised houses which he said has enhanced economic values which among them include proper collection of manure. "In one of the MBADIFA training, I learnt one important thing "Ndiisa Nkuriise " literally meaning feed me I feed you. He established the structure is affordable explaining that he spent shs3 million to put up a house which is accommodating 60 goats.