By Jovita Mirembe
The Danish Embassy   will support  the Agricultural sector in Uganda with sh340 billion the Ambassador to Uganda has said.
Signe Winding Albjerg said this will be a five year project which will start next year to address climate change and productivity in the agricultural sector to produce a thrilling resilient agricultural food system , increased economic opportunities, a heathier and more resilient environment in Uganda.
She was officiating at the International Organic Farmer Family Agriculture(FFLG) conference that took place at Grand Global Hotel Makerere 14 November 2023.
Albjerg said a climate resilient Uganda is one that is better equipped to mitigate the effects of extreme weather events and prolonged droughts to ensure that the agricultural sector and those who depend on it thrive.
Thaddeo Tibasiima , Director Kilimo Organic Farmer Learning Centre (KOFLEC) asked farmers to adopt growing organic crops which are favorable to the climate and soils in their regions because they will spend less during production.
He said that Organic farming is a production system that largely excludes the use of synthetic fertilizers, pesticides and  growth regulators.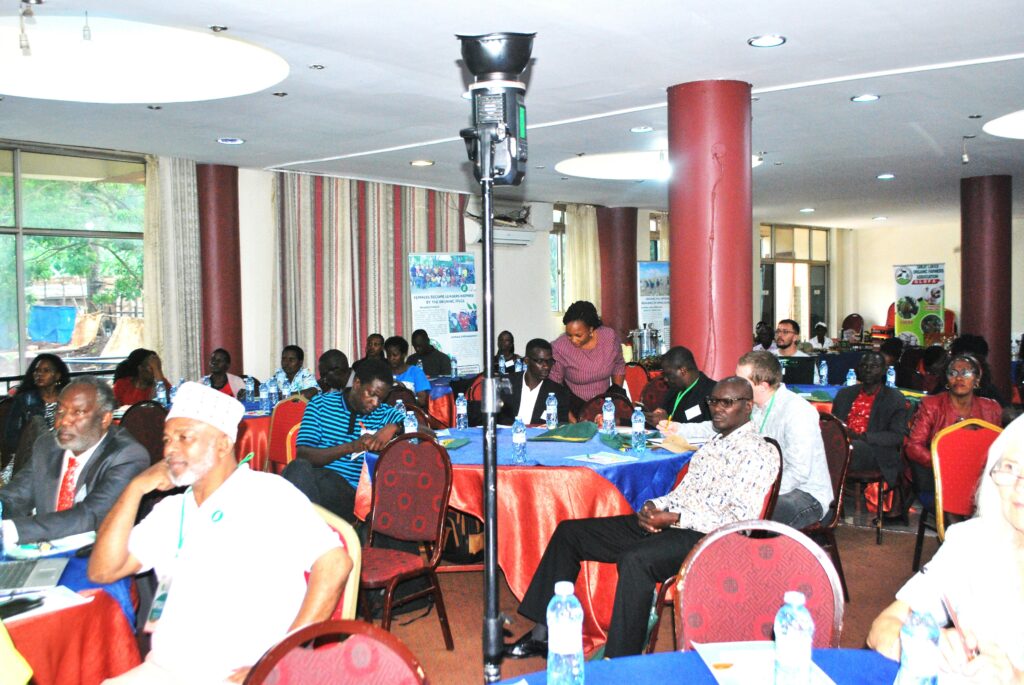 'We are encouraging farmers to practice organic farming because natural fertilizers are used instead of practicing Inorganic farming because it helps the farmer to grow crops on the land for over 20 years or more without getting soil degrade over time as a result of the use of artificial pesticides hence the soil becoming infertile due to exploitation' Tibasiima said.
He added that organic production gives a farmer a variety of seeds from maize, beans, ground nuts from their harvests which can be replanted and local eggs from local chicken which are not contaminated with chemicals.
Albert Kakande one of the organic farmers who attended the conference said that organic farming is good because it reduces non-renewable energy use by decreasing agrochemical needs.
He adds that agrochemicals require high quantities of remnant fuel to be produced and Organic agriculture contributes to mitigating the greenhouse effect and global warming through its ability to confiscate carbon in the soil.
The conference was attended by over 100   farmers who came from  Uganda, Kenya , Zanzibar, Tanzania and   Denmark who displayed  their organic   products   that were  toured by  Signe Winding  Albjerg   Danish Ambassador to Uganda.