By Prossy Nandudu & Agencies
Coffee farmers and processors are the latest beneficiaries of the just concluded ten-day trade mission to key export destinations of London, Washington DC, Chicago and Aurora.
This follows the signing of an MOU between Inspire Coffee Establishment and WB investments. Under the MOU, Inspire Africa coffee team will have to mobilize farmers in Uganda to supply quality coffee.
The eight coffee exporters including Inspire Africa coffee promoted speciality coffee under the Café Uganda brand in Chicago and provided participants with a taste of Uganda Coffee over the two days of the summit.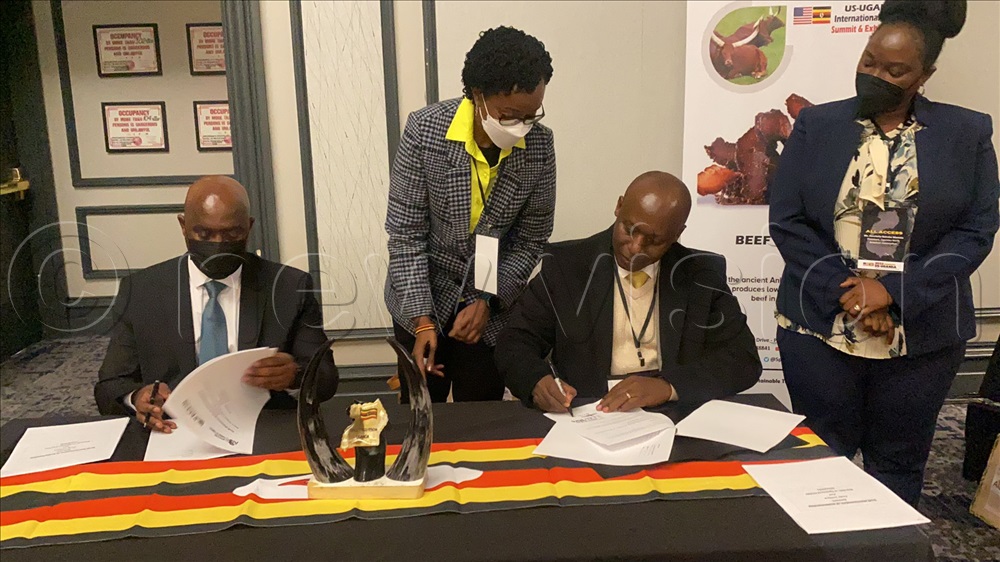 The summit was organized by the Presidential Advisory Committee on Exports and Industrial Development (PACEID), with President Yoweri Museveni as the chief promoter of Ugandan products, attracting over 300 participants, including investors, fund managers, processors of food, large commodity buyers and Ugandan exporters among others.
According to a press statement from PACEID, the mission also involved B2B meetings and engagements which enabled Uganda exporters to acquire promising business transactions.
Other opportunities explored by the committee include establishing the Uganda warehousing, and distribution centre for Uganda premium coffee, vanilla, chocolate and Gluten free banana flour.
To this, the team engaged the Mayor and leadership of the city of Aurora in the state of Illinois to facilitate the process. With Uganda's coffee already consumed in Aurora, Mayor Richard Irvin expressed hope that Ugandan products will attract the market in Illinois.
He added that he will work closely with Cody Lorance Uganda's Trade Representative to drive over USD1bn worth of Uganda's products over the next five years.
Once established, the centre will be used by other Ugandan exporters to market their products in Aurora including, added the press statement.
Other beneficiary sectors as a result of the trade mission include Rewa Ltd suppliers of grains also engaged with Afra grill restaurant, a company interested in developing trade partnerships to access quality cereals, pulses and oil seed from Uganda.