By Umar Nsubuga
There are farmers growing cashew nuts in Uganda. However, most of the nuts sold in Uganda are indeed imported from other countries, including Tanzania and Kenya.
It is an evergreen perennial crop found in tropical areas between latitudes 15 degrees north and south.
Robert Zizinga, who deals in cashew nuts seedlings says it grows best on well-drained, deep sandy soils, with an average annual rainfall of at least 800mm and an extended dry season to allow flowering and fruiting. Certainly, this fits well into most parts of Uganda.
Selection of site
He says the field establishment will depend on altitude, temperature and rainfall. Other factors include the type of vegetation cover, deep and fertile, with good water holding capacity.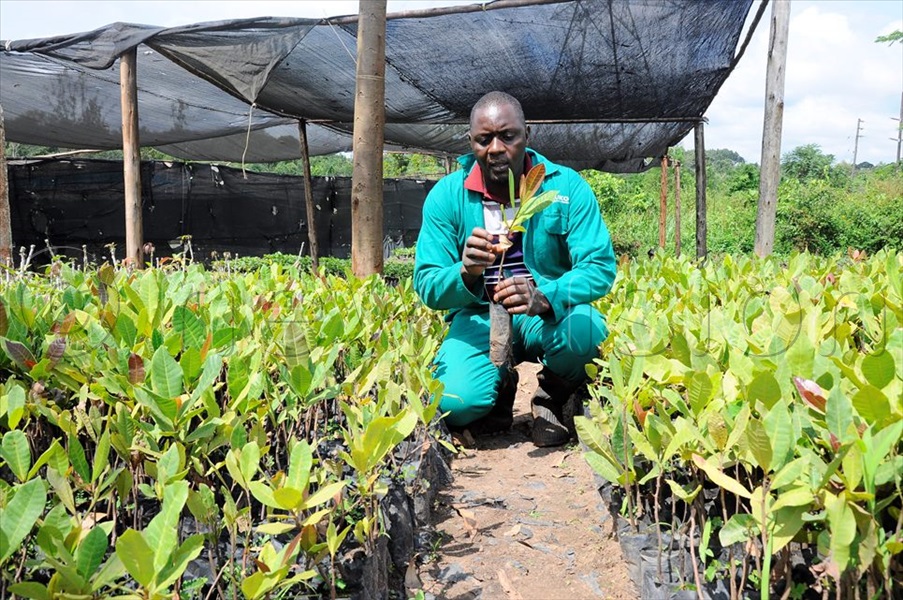 The topography of the area should not be more than a 5% slope or if not, you can use soil and water conservation methods, such as contours. Avoid shallow soils or water logging areas, stony and exposed surfaces.
Timely field preparation before the start of the rainy season is important. The magnitude of preparations in cashew nut production will depend on several factors, such as the type of vegetation cover to be removed, the size of the farm and financial resources, the type of inputs to be used, and labour availability.
You should also consider the amount of time required to complete the work. Clearing bushes to remove existing vegetation cover should start two months before the onset of the rains.
After bush clearing and de-stumping, ploughing should be done to control weeds and improve water infiltration. This should be followed by harrowing to prepare the final seed bed.
Spacing
"Spacing is determined by the canopy size of the tree. In Tanzania, the most commonly used spacing in most cashew nuts growing areas is 12m by 12m," he advises.
This spacing gives a total of 69 trees per ha. Inter-cropping can be practised for a maximum of five years after planting.
However, if you are planting a variety whose canopy grows to more than 10 metres in diameter, a wider spacing of between 13m by 15 m is required.