By Joshua Kato
Bigland Agri-tourism centre is an example of perseverance and a never-give-up character from the owners.
The centre which is located in Kabarole District, about 8.5km off Fort Portal-Kamwenge road in Kiiko town Council, is an emerging demonstration for farmers and an agri-tourism attraction. This organic farm is owned by 41-year-old, Julius Bigabwa and his family.
Unlike many public servants who live in self-pity because of the low salaries, Bigabwa decided to try out ways of supplementing his salary. Bigabwa is a Senior Environment Officer at Kyenjojo district.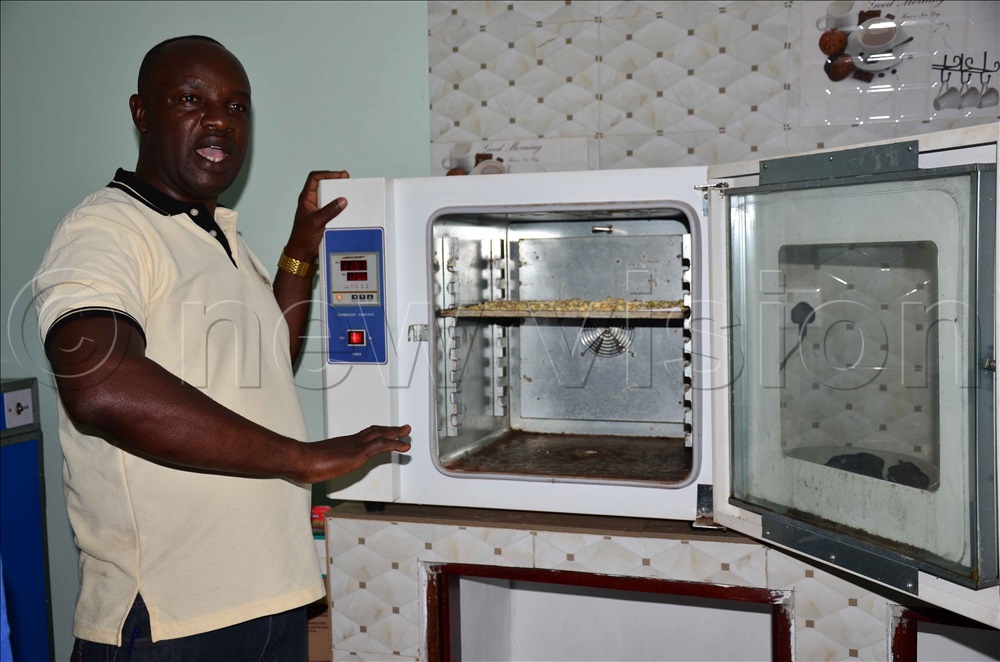 "While others are busy in towns taking a rest from their busy schedules at work, I spend my time working here at the farm," he says.
Big-lad agro-tourism center is now attracting hundreds of visitors each year. Because of his farm, Bigabwa has toured the world-including visiting the Netherlands in 2018 as one of the winners of the best farmer's competition.
However, it is his 4-acre model, similar to the one advocated for by President Yoweri Museveni that has advocated for farmers with smaller pieces of land.
"Using my four acres of land, I have been able to not only produce food for my family's consumption but also for sale," he says.
Additionally, the several enterprises that he has on the farm attract both other farmers and tourists. He currently has 200 trees of mangoes with an average yield of 200 fruits per tree per year.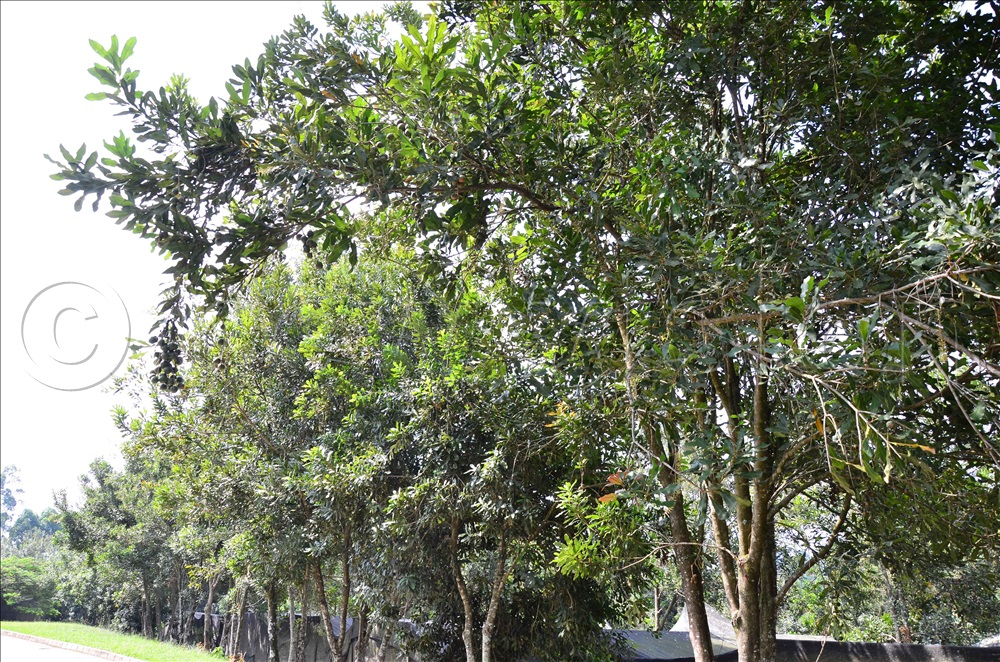 "I sell at an average of sh1,000 per fruit. So each mango tree can give an income of sh200, 000 per season if all conditions remain constant.
Mangoes have only two harvesting seasons, May, June and July and October to December," he stresses.
He has bananas, macadamia, fish ponds, and a small greenhouse.
How it started
But the whole dream began as a need to improve on his earnings.
"After realizing that my monthly salary of sh520,000 could not support my big extended family and being the only breadwinner, I and my wife Gladys Natugonza decided to look for a solution. We got a small loan of sh3m from the bank and started farming," he explains.
Bigabwa started growing mangos in 2008, after being inspired by farmers he met during the exchange visit by the district political and technical team in the region.
"I found myself giving farmers technical advice on how they can increase their yields on a small piece of land. And little did they know that I had nothing to base on. After I decided to put what I had discussed into practice," he notes.
Bigabwa looked for something that was not practised in the area. Mangoes came first on the list; he started looking for mangoes that could grow in a short while.
He says that he knew one day these people would want to visit his farm to find out where he got the knowledge to teach them.
"I visited a farmer in Mityana who was growing varieties of mangoes; I bought 100 seedlings of different types (Tommy, Billy, Zeret, Kate, Keit) for the start. I also got 50 seedlings of oranges and guavas I wanted to have a variety of fruits. I planted them in my compound for a try but after two years, the harvests were massive. This inspired me to increase on the seedlings," he stresses.
However, he realized the orange variety had a shorter life span, so he decided to uproot all of them and replace them with mangoes.
He added more 100 mangoes. In 2012, I started harvesting mangoes in large quantities and the demand for them was so high.
"My people in Kabarole district assumed that mangoes could not do well because of the cold weather. However, I defied this to become the first person to grow mangoes. Today many consult me on how they can also grow mangoes," Bigabwa explains.
Bigabwa also says that his model indicates that if a farmer emphasizes agro-tourism, he will earn more.
Agro-tourism pays
Agro-tourism is increasingly gaining ground as an alternative source of income for rural communities, at the same time protecting the environment.
We all know that tourism is well recognised as an engine of economic growth. It has a great capacity to generate employment and offer alternative sources of income to rural communities.
The concept of traditional tourism is, however, changing. New forms of tourism have emerged i.e agro-tourism.
In 2018, the Uganda Tourism Board emphasized agro-tourism as a major potential income earner.
Agritourism is hoped to earn Uganda increased revenue, which will increase the country's gross domestic product. Unfortunately, many farm owners out there are not aware of the enormous benefits that accrue from agro-tourism.
This activity can be established by an individual farmer, agricultural cooperative institute, farmer organisation or NGO agriculture support agency, as long as they have something unique to showcase to visitors.
If well promoted and packaged, this venture can offer an alternative source of income from the sale of local food, crafts and experiences such as contact with wildlife, visits to exceptional landscapes and learning about products and animals.
This form of tourism also works well not only for international tourists but also for the locals.
With increased urbanisation and its associated features where families are being raised in secluded and nuclear homes with high-perimeter wall fences, members of such families don't have the chance to be close to nature and rural activities in which they can participate, be entertained or tour.
In developed countries, the percentage of farms that offer tourist services is 8% in Germany and the Netherlands, 4% in France and 2% in Italy, while in Spain, undoubtedly one of the main tourist countries of the world, only 0.5% of farms practice it.
In some countries, however, the percentage exceeds 10% (Austria) or even more like in Sweden and Switzerland where the kit is 20%.
Agritourism can include various types of overnight accommodations but also encompasses day visits to on-farm attractions like festivals and educational events and for these reasons, it can be defined as rural enterprises which incorporate both a working farm environment and a commercial tourism component.
"For example, the farm should have more than one enterprise," Bigabwa explains.
This, he says gives a chance to the tourist to see and learn more. He explains that Uganda is gifted with so many things that visitors may want to look at.
"How about looking at our indigenous chicken and poultry for example?" he wonders.