By Ritah Mukasa
Seth Uwizeye Ruta 29, is a dairy farmer in Nyarubanga, Kakiika division in Mbarara city.
In July 2021, he travelled to Germany under the International Farmers Exchange programme for three months.
While there, he specialized in dairy farming and beef management.
He was also trained in feed mixing, and operating machineries like milking machines and tractors.
Ruta says farming in Uganda is different from that in Germany. For example, some farmers here are more attached to their animals than the money they get from them but the Germans look at their bank accounts.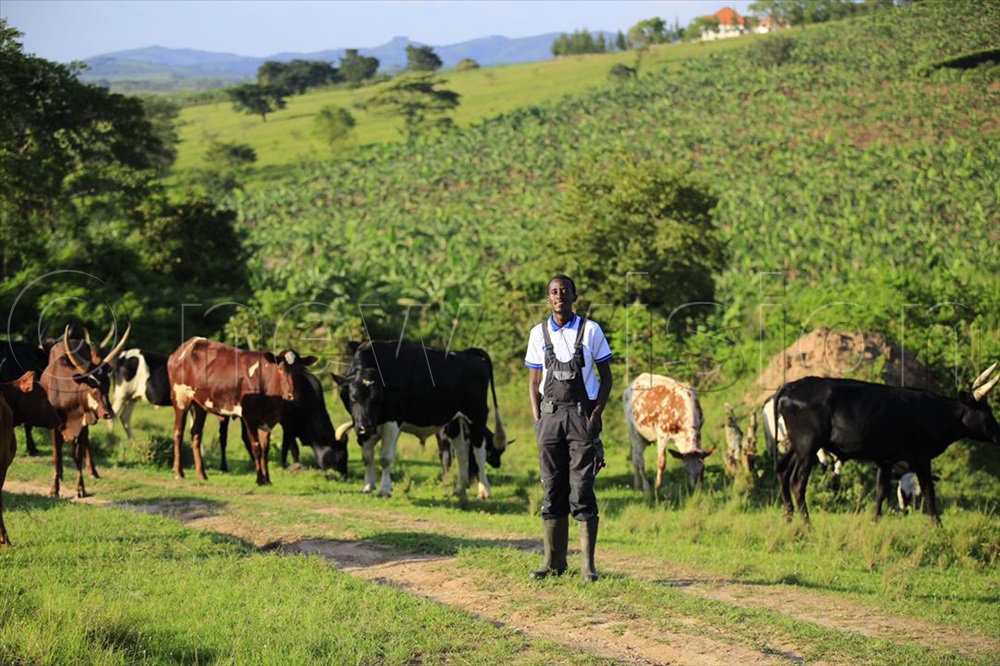 In other words, if a cow is not making him money, it goes to the slaughterhouse even if it was gifted to him.
"That made sense to me. I saw why those farmers are rich. It greatly changed my perception towards commercial farming," he says.
When Ruta returned home, he bought buy dairy cows to have more milk than just having more heads of cattle.
He also learnt that time is key and one has to work hard to grow their farm.
"At one farm we used to work for 14 hours. I was amazed by the amount of money we made," he recollects.
Before, at his farm, they used to milk only once a day but when he returned, he changed to twice and since then, the profits have increased.
"I also learnt from the way they feed their cows well to give them milk," he says.
Ruta adds that consistency is also important; specializing in one thing than doing many.
He realized that farmers specialize in one aspect and be good at it. Even if they diversify, they still do it in that area of specialization such that one aspect feeds into the other.
Meanwhile, when he returned in September, he bought eight calves, heifers and a bull.
Early last year, he used the proceeds from the milk and bought four more heifers. He had also bought more goats before and these have multiplied to over 120.