By Michael Odeng and Carol Kasujja Adii  
Kololo Independence Grounds in Kampala, that is normally environmentally quiet with only distant noises of different bird species that inhabit the many forest-like-trees surrounding the area, was the noisiest on Friday, when people from all walks of life converged in great numbers to attend the Harvest Money expo.
A quick-thinking person would not be blamed for hurriedly concluding that because of the sweet words, "harvest" and "money", hundreds of people flocked Kololo and queued up as early as 6:00am. They appeared to be eager to secure good spots from where they could get a better view of what was going on. Subsequently, the grounds turned into a beehive of activity. The participants were treated to drinks and food at their cost as they walked from stall to stall to learn about farming in an expo aimed at bringing together different stakeholders in the agricultural sector. The expo, that is organised by Vision Group, is sponsored by the Kingdom of Netherlands, Ministry of Agriculture, Animal Industry and Fisheries (MAAIF), National Agriculture Advisory Services (NAADS), Pepsi, ENGSOL, RIELA/ UPFRONT, Agricultural Credit Facility (ACF), Uganda Warehouse Receipt System Authority (UWRSA), Champrisa International and State House, is ending on Sunday, February 12. The seventh edition of the 2023 expo is anchored on the theme, Farming as a Business-post Harvest Handling and Value Addition. Entrants are paying sh10,000 to access the stalls and an extra sh10, 000 to attend training sessions that start at 9:00am and end at 5:00pm.
At the end of the first training session, participants said they were satisfied with the knowledge they had gained from the agriculture experts, who conducted sessions on coffee value addition, passion fruits' growing, piggery, fish-farming, banana-growing, goat-keeping, bees-keeping, mushroom-growing and how one can add value to milk, fruits and other products.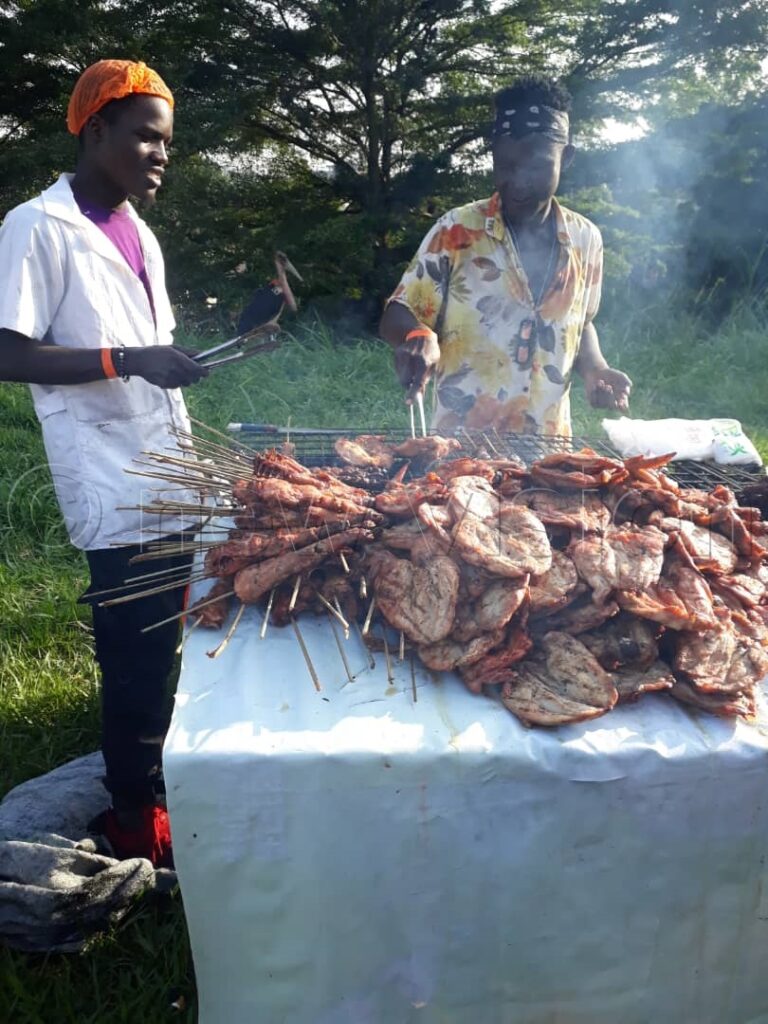 Expo goes were treated to sumptuous eats at the expo. All photos by Herbert Musoke