By Herbert Musoke and Joshua Kato
Vegetable growing is one of the most lucrative enterprises, not only for food security, but also as one that gives farmers quick money. Vegetables take a short time to mature.
As the second season sets in, Vision Group has organised a masterclass that will train farmers and those willing to join the enterprise the A-Z in vegetable farming as a business ranging from variety and seed selection, soil preparation, best agronomic practices, post-harvest management to marketing.
The training is part of the masterclasses organised by Vision Group through its agriculture pullout the Harvest Money, with the aim of equipping farmers with knowledge and skills from experts such that they manage their farms the right way.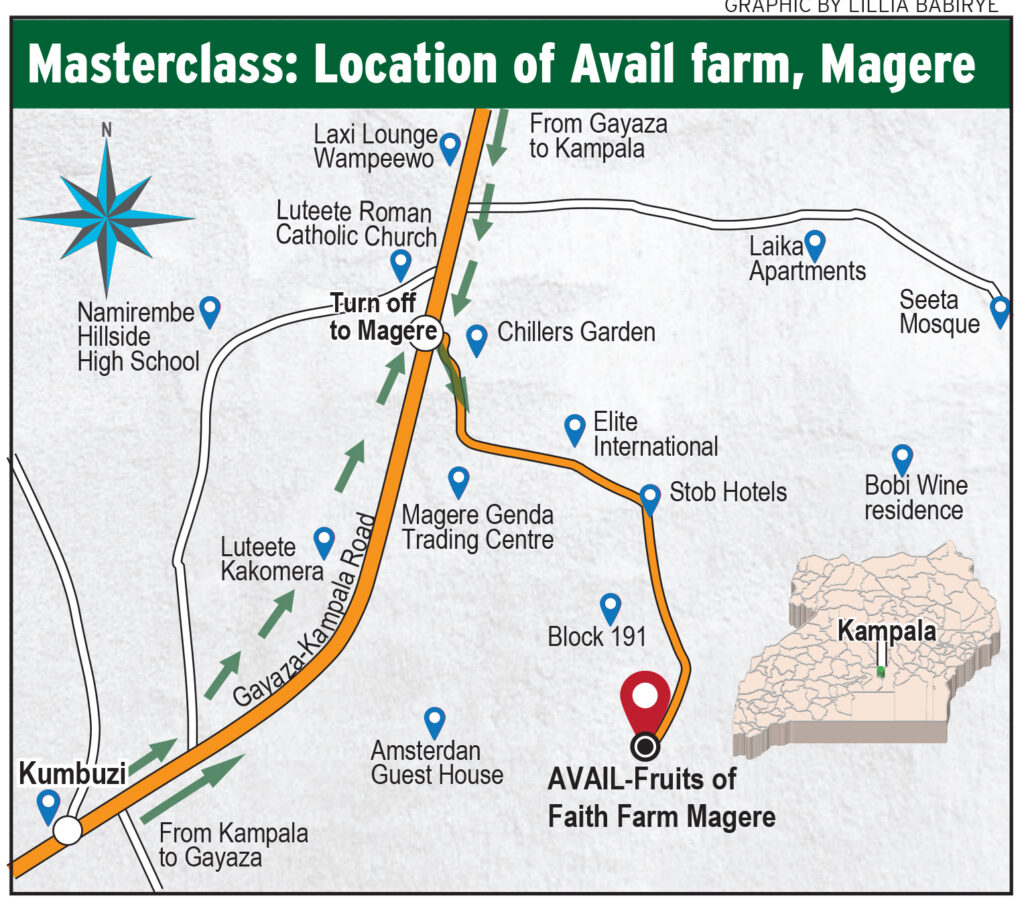 The classes are supported by the Embassy of the Netherlands, dfcu Bank, Koudjis Nutrition BV and KLM.
Fiona Tamale, explains that training will take place on Saturday, September 30 at Joseph Male's Avail Fruits of Faith farm at Magere, on Gayaza Road in Wakiso district.
Male is one of the Best Farmers winners of 2019 and an expert with vegetable growing.
To access the farm from Kampala, drive past the mile seven (kumusanvu), go up to Luteete and turn right towards Magere.
At Magere trading centre, turn right and follow the road until you see a signpost for Avail farm, which also directs you to turn right and slope down to the farm.
Tamale says the training is free to whoever wishes to join running from 8:00am to 4:00pm, adding that all one needs is a book and a pen to take notes of what will be taught.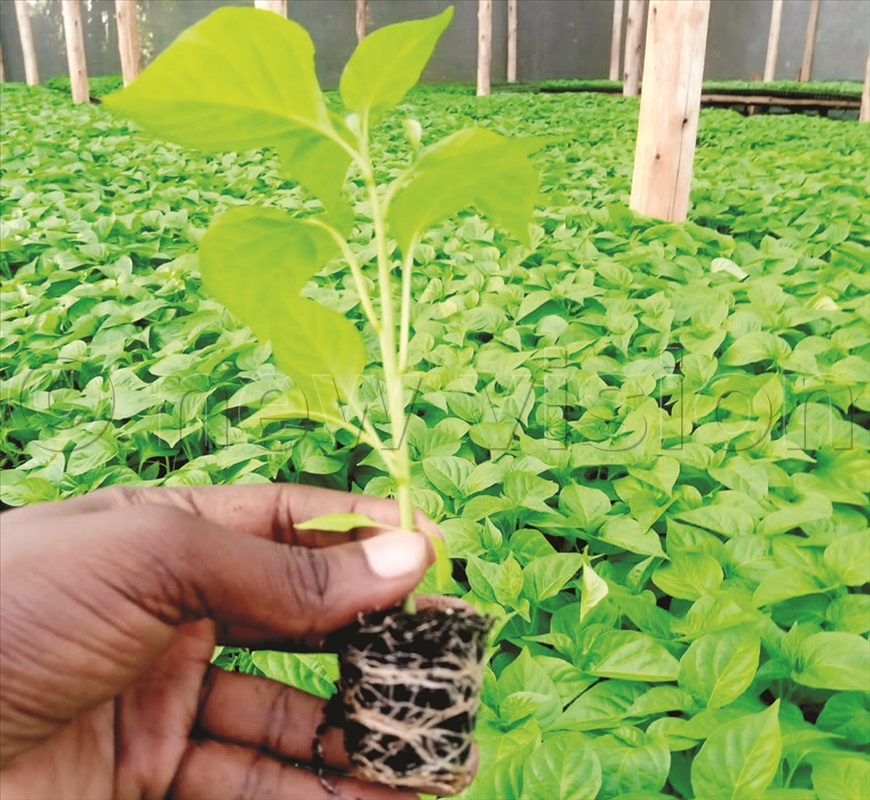 "With our mission of advancing society, we want to see our audience not only food-secure, but also earning from growing vegetables. Therefore, whoever wants to venture into vegetable growing as a business shouldn't miss this training because it will give them all the expert advice needed for the enterprise," she says.
Key issues
The training will bring experts in vegetable growing, who will train farmers from seed selection to the market, because there have been many mistakes farmers make along the production value chain that limits their incomes.
For the past years we have been organising on-farm masterclasses/trainings as Vision Group, which had been put on hold due to the COVID-19 pandemic.
However, they have been resumed to provide farmers with best agronomic practices that will lead to increased harvest. This will in turn result in increased earnings.
Male, the director of Avail Faith farm, who is also the host, says everything will be ready and trainees will get the best, because it is going to be hands-on training. He says vegetable growing is one of the enterprises that people with little capital and space can venture. It is not capital intensive and can be done in small space yet has a high return on investment.
"One of the advantages of vegetable farming is that it takes a short time to mature. Like sukamawiki, spinach and spring onions take about 30 days before harvesting. Eggplants takes 70-80 days and they continue fruiting, which guarantees continued cash flow," he explains.
For example, with cabbage that matures in 65 days, each head goes for between sh400 and sh1,000.
An acre takes about 12,000 heads and if about 5,000 are sold at sh1,000 you will earn sh5m and if you sell about 1,000 at sh800 you earn sh800,000 and if 2,500 heads are sold at sh400 you earn sh1m.
This means that if one planted an acre, you will earn about sh6.8m.
Male adds that variety and quality seed selection is key to earning more from vegetable farming as many grow based on what they see others grow yet the market dynamics have changed, leading to them losses.
"During the training, trainees will get knowledge on the different varieties of vegetables and the insights about the market demands in order to shape their decision making on what to grow, when, how much and for what period," he says. Male explains that for a farmer to benefit more, they should first understand the market they are growing for.
The market for vegetables is wide, right from the neighbourhood, markets, such as Nakasero, St Balikuddembe, Nakawa, Kalerwe to supermarkets with each having different demands.
Other special vegetables
There are other specialised vegetable varieties that have high market price that those who aim to make quick money should go for, such as spinach, lettuce, broccoli, cauliflower and beetroot.
Joseph Male, the director of Avail Faith farm says such varieties are not commonly demanded by an average Ugandan, but have markets with restaurants, hotels and foreign markets for exports.
"These vegetables are a delicacy for people who are watching their diet, for example, those aiming to lose weight, because they are part of healthy eating habits," he adds.
Male adds that these vegetables grow fast, noting that within 2-3 months they will be ready for harvest and you will have money in the pocket.
Cauliflower: Is one of the species in the cabbage family. It matures in 60-65 days and only the white flesh head called curd is eaten. An acre takes about 12,500 plants, with each going for between sh1,000 and sh2,000, which means one can earn sh4m-sh5m.
Broccoli: It is a cool-season crop. It has functional flower buds, which are harvested and eaten. It matures between 50 and 65 days and its head weighs between 800g. One kilogramme goes for between sh1,500 and sh2,000.
Lettuce: This comes in two varieties; iceberg and soft leaf lettuce and it is commonly consumed as salads as well as side dishes. This is sold in kilogrammes, where a 50kg sack goes for between sh25,000 and sh35,000.
For inquiries about the master classes call: 0708092355 or 0789353585.