By Prossy Nandudu
Traditionally, food items like yams, sweet potatoes, cassava and bananas among others were grown by almost every household to shield not only the families against food insecurity but also the communities around.
By then communal sharing of food still existed, with less attention on trade.
However, with time, the cultivation of such foods reduced, with the promotion of other foods like maize, rice, and Irish potatoes among others.
Besides the declining soil fertility, limited land due to an increase in population, in need for land for settlement in addition to limited research on such foods also affected their production.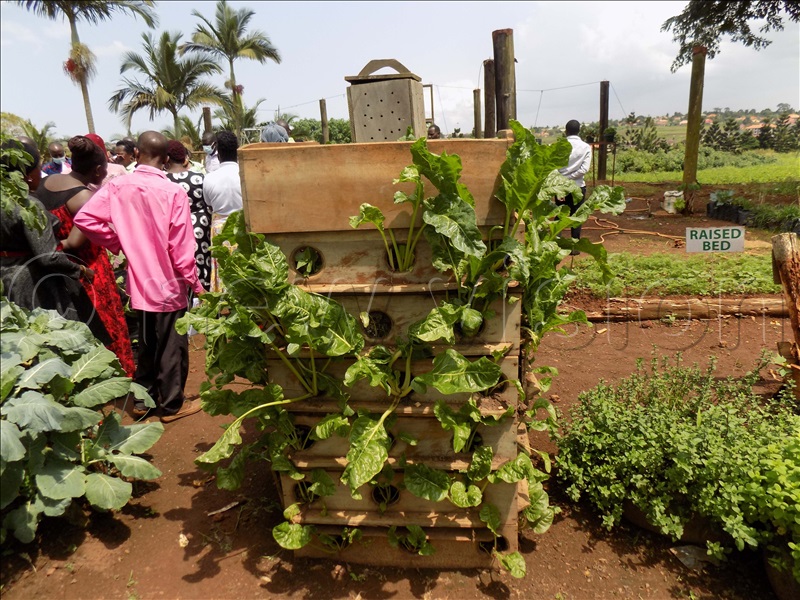 Besides, as more people became more educated and started moving and settling in urban centres, they decided to embrace other forms of food including fast food.
Also, ageing parents had hoped that the youth would take over the provision of labour, but this has changed as many have moved into urban centres, according to Slow Foods Uganda, an organization promoting the production and conservation of indigenous foods in Uganda.
However, the organization adds that although their production has reduced, they remain a major ingredient in many traditional Ugandan recipes.
Yams can be sliced and served with banana, eaten fresh or fried in rounds, boiled together with vegetables, or ground into flour for baking cakes and making porridge.
Rich in vitamins, potassium, fiber, and manganese, they are also used to cure skin rashes.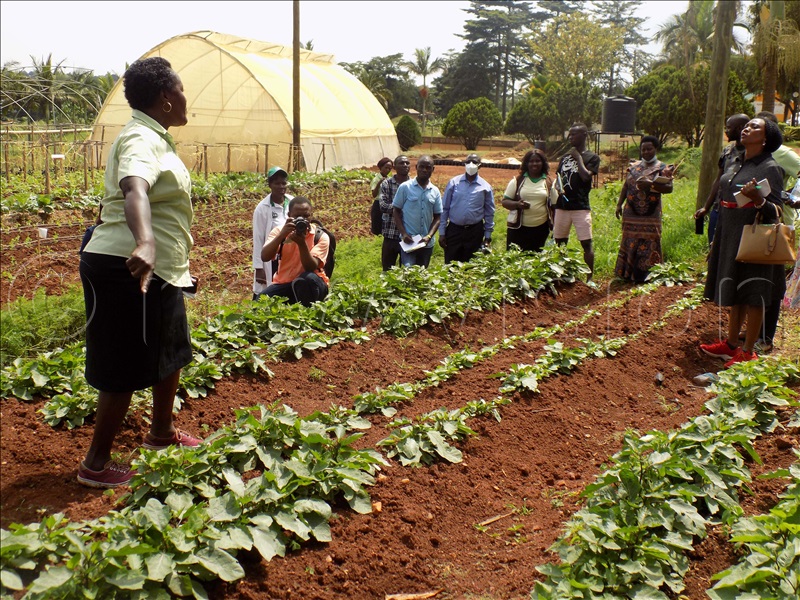 The other advantage is climbing yams that mature after nine months can be stored for four to five months, qualifying it as a food security crop.
Besides, the seed is easily available as one has to replant tubers saved in the last planting season for better results.
Robina Gafabusa, a senior research technician on urban farming at the Mukono Zonal Agriculture Research and Development Institute (MUZARDI) said that yams can be grown in sacks.
Unlike in rural areas where the plant is left to grow alone, in urban areas, farmers are encouraged to grow the yams alongside vegetables for balanced nutrition.
To have healthy yams, the soil should be well mixed with manure and charcoal dust in equal ratios to support germination.
Since the yam takes close to six months to mature, a farmer is advised to create holes in the sack to plant vegetables such as collard (Sukuma).
The vegetables can be eaten while waiting for the yam to grow or sold for those who will have established more sack gardens.
"The yams should have a support string to aid in climbing, and regular irrigation is advisable, where there is limited rainfall," explained Gafabusa.