By Ahumuza Muhumuza
Rabbit rearing was once considered a niche market, but has rapidly gained popularity among farmers. Rabbits are small, do not require a lot of space and are relatively easy to take care of. As more people become aware of the nutritional benefits of rabbit meat, demand is increasing, and so is the need for a robust market.
A fast growing industry
The directors of Learn Enterprises Beatrice and Dr Samuel Luzobe, started rabbitry in the 1990s, and have been at the forefront of promoting commercial rabbitry in Uganda. They had to overcome several challenges and prejudices in order to penetrate this slippery market.
"Some people feel rabbits are too beautiful to be eaten. Others think it is like huge rat meat," Samuel Luzobe shares, "There was a time we got a new spot to roast our rabbit meat. It was near chicken roasters who started pointing at us while sarcastically calling passersby to buy from us 'rat, cat meat'… The curious passersby made inquiries, bought, ate and kept buying. Out of 10 people who taste our rabbit meat, eight people continue eating, eventually overcoming these prejudices. It takes only one bite and they are hooked."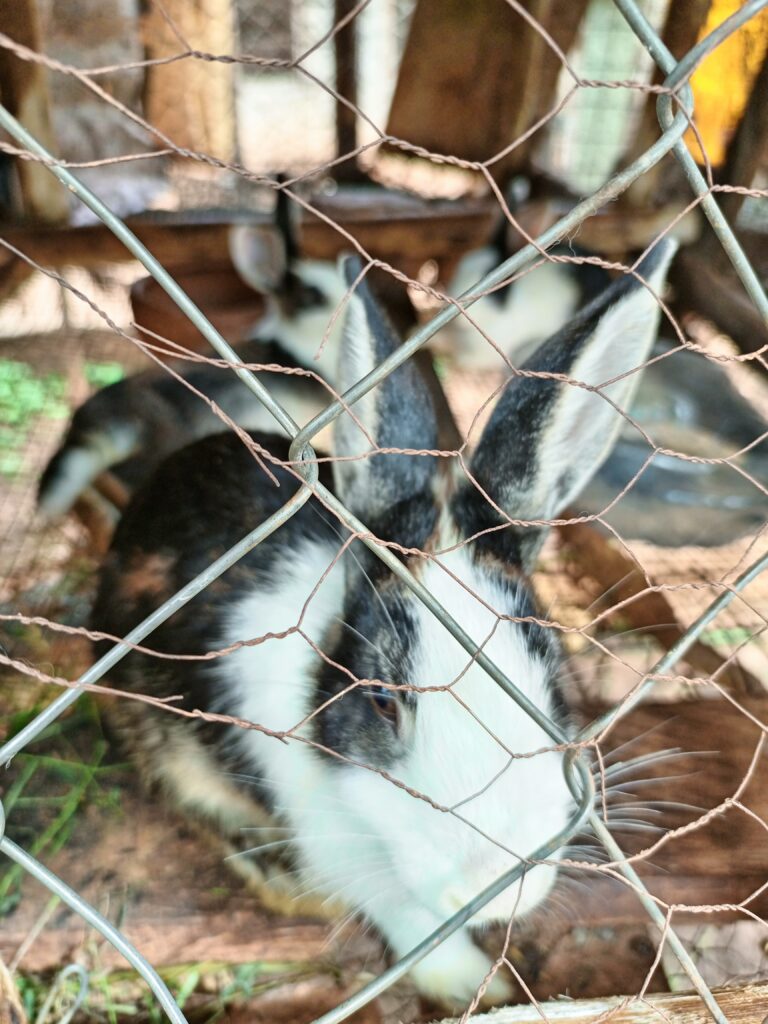 One thing that becomes obvious from talking to the Luzobes is that marketing rabbits requires passion.
"I talk about rabbits and rabbit meat wherever I am," Samuel Luzobe says, "Even if you call me at midnight, I have rabbit meat ready to sell you." He adds, "Whenever there is an agricultural show, I take rabbit meat there, both raw, and roasted, for people to taste. At my farm, I slaughter and pack. Through social media, I tell people about the Learn rabbit meat shop at Kisaasi where they can get quality rabbit meat. Our rabbit meat is well packaged and well labelled, so people who buy from us also become our marketers as they recommend and refer people to our shop."
At what stage should you sell?
Samuel Luzobe advises that rabbits reared for meat should be sold at four months and no longer. "Beyond four months, a farmer does not make any more money keeping them because the rabbit no longer gains weight in terms of muscle, but only gains bones and fat," he says.