By Samuel Nkuba 
The Palm Oil project investors have abandoned Uganda for Nigeria as the country failed to avail enough land for this project.
This was revealed by President Yoweri Museveni while rallying at Kibanga Primary School playground in Kalangala on Friday with an aim of addressing islanders on Palm Oil.
Museveni said that these investors needed over 100,000 hectares of land in Uganda for this project to produce enough oil products despite availing only 15,000 hectares currently for both nucleus and out growers' plantations.  
"Our delays to avail needed land forced investors to look for other countries that can support them thus resorting to Nigeria which has offered 200,000 hectares of land for palm oil plantations," said President Museveni
Currently, Palm oil nuclear plantations have been extended to Buvuma islands and Sango Bay despite some land wrangles which have delayed the growing of more plantations.
Research discloses new areas.
According to research by the Ministry of Agriculture, Animal Industry and Fisheries, it has been discovered that palm oil trees grow well in areas near Lake Victoria shoreline since there is no need for irrigation.
Some new places discovered include Kibaale, Kagadi, West Nile and in Northern Uganda districts including Amur, Nwoya, Adjumani, Moyo.
"We're embarking on some districts near Lake Victoria like Bugiri, Namayingo, Mayige, Buikwe, Kalungu and Sango Bay," said State Minister of MAAIF Fredrick Bwino Kyakulaga.
The Government borrowed sh 53 billion from palm oil farmers sh 53 billion in the beginning which they have already recovered.
Minister Kyakulaga wants the Government to use this money for buying a ferry for Kyamuswa however, President Museveni rejected it.
"For these vessels, the Government is responsible and this money would be used for farmers in Kyamuswa to start up plantations," said President Museveni.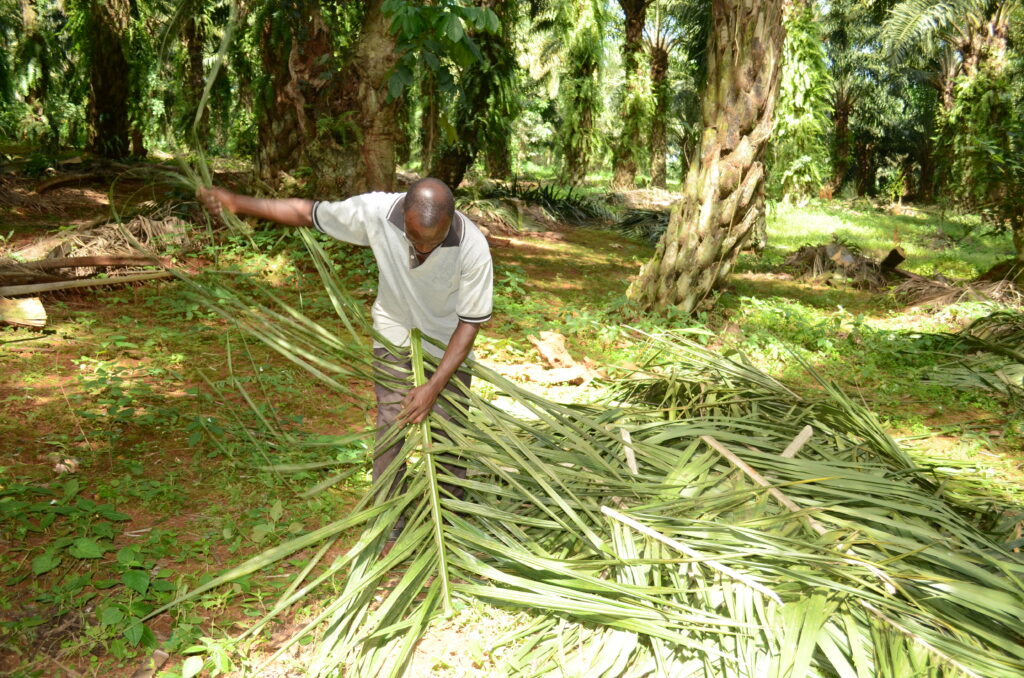 Appeal
Islanders from Kyamuswa island county have appealed to the President for considering their ego for engaging in palm oil growing since the lake is no longer productive resulting from illegal fishing.
At first, the islands were excluded due to fishing activities that were still productive during the commencement of this project in 2005. Also, the controversies on land worried investors thus focusing on Buggala island for their main plantations.
Having extended to Bunyama, Bubembe and Bugaba islands currently, islanders want other islands to be included in the project for improvement in household income and infrastructure development.
"We're still settling some wrangles in Sango Bay and Buvuma for more plantations and I encourage them to embrace the palm oil growin as a poverty eradication project," added Museveni.
He further applauded Kyamuswa islanders for waking up however blamed them for late blocking the project in its initial stages.
With the current production, oil only contributes to 20% of the production of commodities like soap which are more needed by Ugandans.
Benefits.
The President handed over a dummy cheque of over sh 50 billion which island farmers have been saving from their yields. The Government bought a 10% share from Oil Palm Uganda Limited which has led to accumulation of these funds to this amount.
While handing over this dummy cheque, Museveni eliminated the tendency of keeping this money in a consolidated fund. He further said that these funds should be invested in farmers' SACCO.
"I heard all the suggestions of using these dividends for road construction, health facilities renovation but that's Government responsibilities," added President Museveni.
The palm plantations have improved lives of island out growers where they earn sh 500,000 per acre per month.
Though the President wants Ugandans to embrace this sighted poverty eradication project, there exists a challenge of land wrangles where even some farmers in Kalangala are being intimidated to face eviction despite owning plantations.