First off, this rice does not necessarily have to be baked, you can cook the way you always cook your rice, on a charcoal stove or gas cooker.
I only baked mine because I was feeling particularly lazy that day, and I wanted to try out this new fancy pan I had bought that has a detachable handle, meaning I can fry my things on a charcoal stove, detach the handle and take the pan straight to the oven. Sounds cool, huh?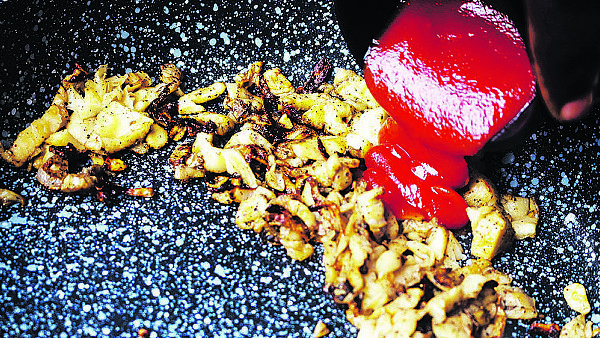 When doing rice, I like to use fresh ginger, instead of powder. That way I mash it with a wooden spoon, add it at the boiling point, and then discard it right before serving.
This means all the flavour diffuses through the rice during the cooking and I will not have to bite into ginger when eating.
STEP 1: Soak the rice for about 30 minutes or wash it under running water to remove the excess starch.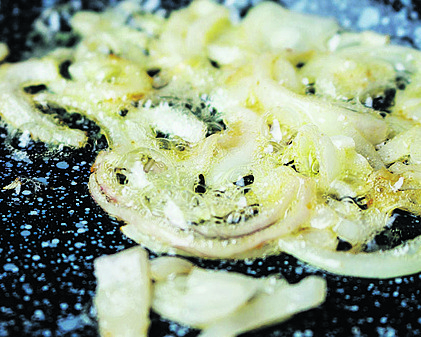 STEP 2: Heat one tablespoonful of butter in a pan over medium heat and fry half the mushrooms for five minutes, until golden or caramelised. Season with salt and pepper, then remove and set aside.
STEP 3: Add the other two tablespoonfuls of butter to the pan and fry the onions, garlic and pepper.
STEP 4: Cook for 30 seconds, and then add remaining mushrooms. Cook for five minutes or until mushrooms are lightly browned, then add the ketchup.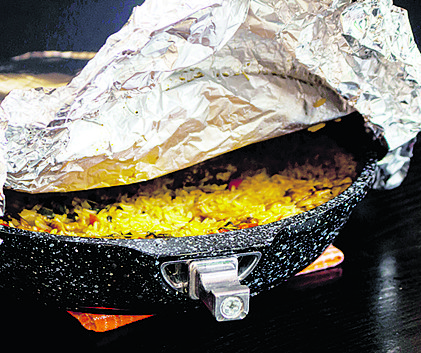 STEP 5: Add the rice and broth (or water), cover and let simmer on medium heat.
STEP 6: Cook for 15 minutes or until there is no residual liquid.
STEP 7: Remove from stove, toss in reserved mushrooms, then put back on fire and cook for another 10 minutes.
STEP 8: If baking, after step 4 above, add rice and the broth along with the ginger and thyme, and let it boil and cover with aluminium foil. Finish it off in the oven so that it dries more evenly. Fluff rice using a fork or wooden spoon and add more butter if you so wish, let it melt through, before serving.
Ingredients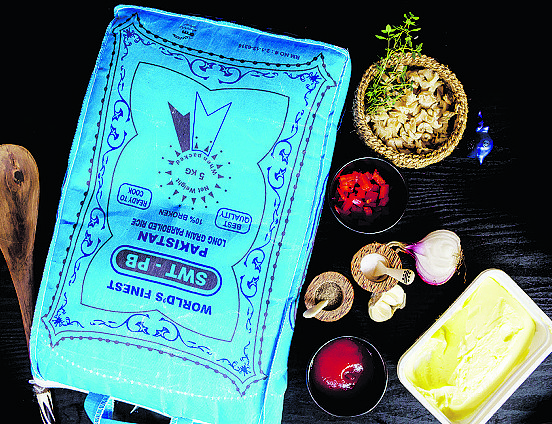 1 ½ cups long grain rice
2-3 tbsp butter
500g mushrooms, sliced 3 – 5 mm (if you can get button mushrooms, that is even better)
2 garlic cloves, minced
1 small onion, finely diced
3 cups vegetable stock/broth (or water)
¼ cup ketchup (optional)
Bell pepper
Thumb-size piece of fresh ginger (mashed)
Fresh thyme
Salt and pepper to taste
More butter to stir through (optional