I want to share a preparation method for luwombo that is fascinating.
Luwombo is a special dish in my Kiganda culture with a history that dates as far back as 1887.
It is prepared for events, such as introduction ceremonies, where the groom visits the bride's home in a traditional marriage and they prepare for the groom a whole chicken in luwombo.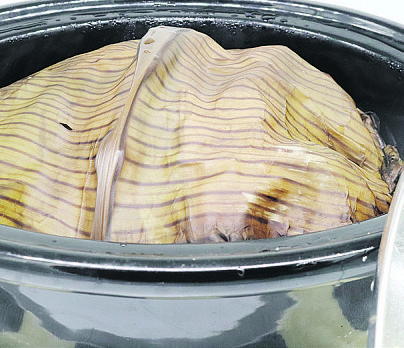 The dish is prepared by steaming meat (usually chicken, beef, goat or smoked fish and ground peanuts) in a cured banana leaf (usually ndiizi banana leaf). Traditionally, this is cooked on firewood or a charcoal stove.
Luwombo can be prepared on a cooker, if one has cured banana leaf, the rest could be replicated. The challenge with the luwombo to city dwellers is finding the cured banana leaf.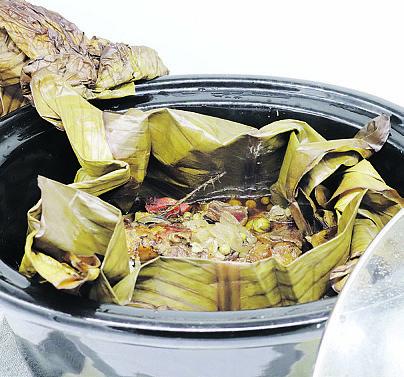 Fortunately, most markets, such as Nakawa, Nakasero, Kalerwe and Ntinda sell the leaves. So, if one has a cooker and access to cured banana leaves, one can eat luwombo every day without having to go through the hassle of kusaniika (wrapping).
I am also told this is how people in diaspora prepare their luwombo and steamed matooke to mimic the food they grew up eating back in Uganda.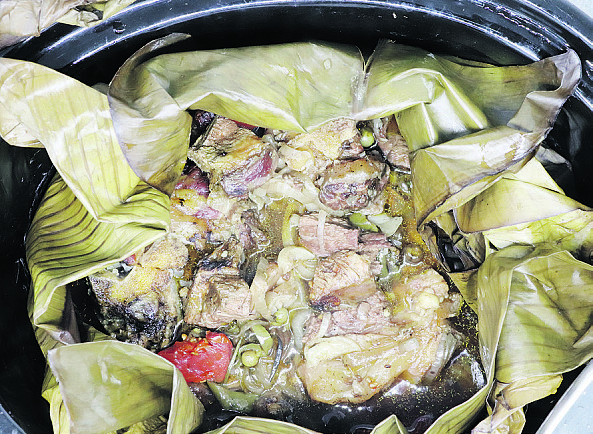 Preparation
1. Season the beef with salt and pepper then smoke it (Or simply sear it on a grill pan).
2. Carefully lay your Luwombo leaf in a slow cooker and put the smoked beef along with all the other ingredients and carefully wrap it to ensure that there's no leakage.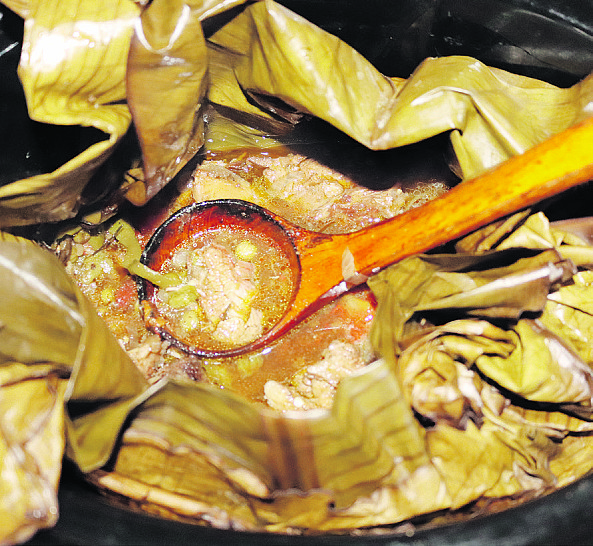 3. Add some water in the crockpot to create a steaming effect.
4. Cook on low for 7-8 hours. Serve when ready
Ingredients
1.5kg beef (the bonier the meat, the better, since it makes a richer stew)
3 cloves garlic, crashed
2 tomatoes, chopped
3 big onions, chopped
500ml water (or as much as one needs for stew)
1/4 cup beater berries/katunkuma (optional)
Rosemary (optional)
1 table spoon paprika
salt and pepper
Cured banana leaf (luwombo leaf)