Levison Ocen is a resident of Ocom village, Ajuri sub-county in Alebtong district. He is a beekeeper who is making millions.
Before he became a bee farmer, he was a substance farmer growing maize, bean and cassava, among others. He, however, says he practised this for quite a long time, but was not making profits out of it apart from getting food for home consumption.
However, in 2019, Ocen took his child to Ochom P.7 Early Childhood Care and Development (ECCD) Centre where he found that it was compulsory for every parent to become a member of the village savings and loan association (VSLA) that was in the centre.
The ECCD was started by Plan International Uganda and one of the areas of emphasis for parents is to join the savings scheme which was started with the aim of helping parents save so as to get money for their children's school fees and other materials.
Ocen had no option but to join the VSLA, but little did he know that it would turn out to be a source of capital that would help him start beekeeping. He also advised his wife to join so they would have two savings accounts.
They started saving the little money they were getting from the sale of some of their corps. When the savings accumulated to sh400,000, they decided to withdraw it and Ocen bought 10 beehives to start the venture.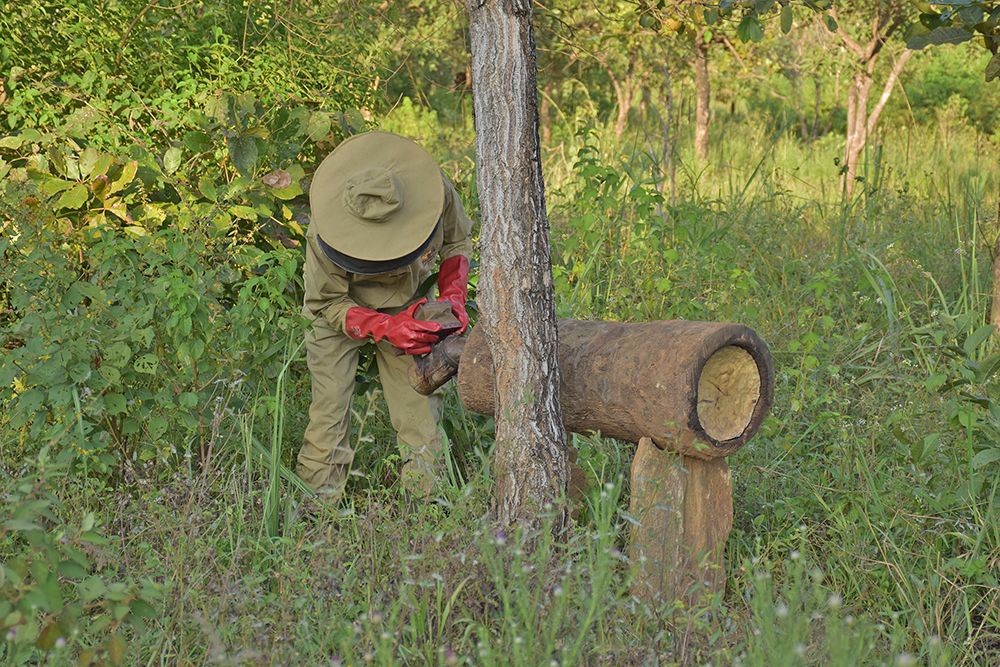 When they started harvesting the honey, they would sell and the profit would be used to buy more beehives today they have 35 beehives and 33 are colonised.
Every season, they harvest 90 to 140kg of honey. They sell a kilogramme at sh15,000 so, every season they make between sh1.35m and sh2.1m. They sell it to the locals, but also to some big wholesalers in Lira city.
Ocen says they use the money from the sale of honey to pay fees and buy other requirements for the children.
Ocen is now able to comfortably support the family and has also bought land where he is practising commercial cassava farming.