The Netherlands Embassy has renewed its sponsorship for the Best Farmers competitions for the next three years to continue impacting farming in the country.
The sponsorship agreement was signed between Dr Karin Boven the Netherlands Ambassador in Uganda and Don Wanyama the Vision Group CEO to affirm their commitment to ensure continuity of the Best Farmers project for the next three years.
During the sponsorship signing ceremony, Dr Boven applaud Vision Group and all other sponsors of including; dfcu bank, KLM Royal Dutch Airlines and Koudijs Nutrition BV for their role in transforming the lives of many Ugandans.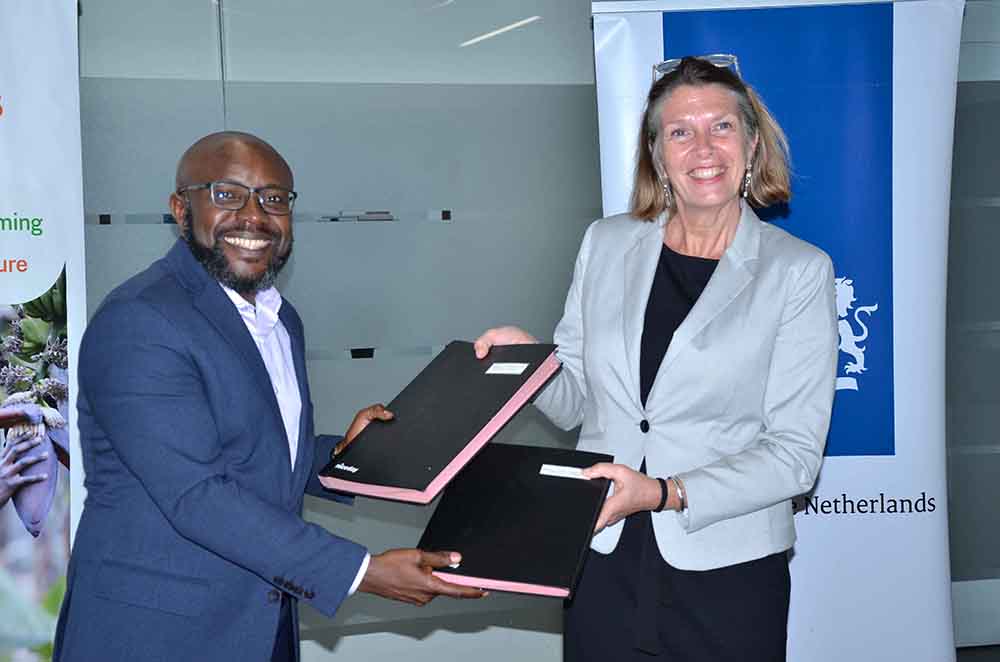 "I remember two years ago as I was at the Ministry of Internal Affairs; the minister thanked the Netherlands Embassy for the Best Farmers competition and asked us to continue with it because of its importance to transform agriculture among the locals," Dr Boven said.
She said the competition presents a lot of opportunities not only for Uganda but also for the Netherlands through exchange programmes as winners travel to the Netherlands to learn from experienced farmers from the Netherlands but also do business with them.
The Netherlands Embassy has sponsored the Best Farmers competition and Harvest Money Expo since it started and has been at the centre of changing the perception of farming in Uganda that has promoted food security and farming as a business, especially among the youth.
Josephat Byaruhanga, the senior policy officer, agriculture and agribusiness at the Netherlands Embassy said they understood that agriculture employees the biggest percentage of Ugandans who are mainly subsistence farmers who can be transferred to commercial farmers with inspiration and proper information.
"The Best Farmers competition is in line with the Vision 2040 of transforming agriculture from subsistence to commercial farming that can transfer peoples' lives but also contribute to the develop the country," he said.
In addition, he explained that because Netherlands is among the best agricultural countries in the world, partnering with Uganda provides an opportunity for Uganda to get technology transfer and improvement that will lead to agriculture development in the country.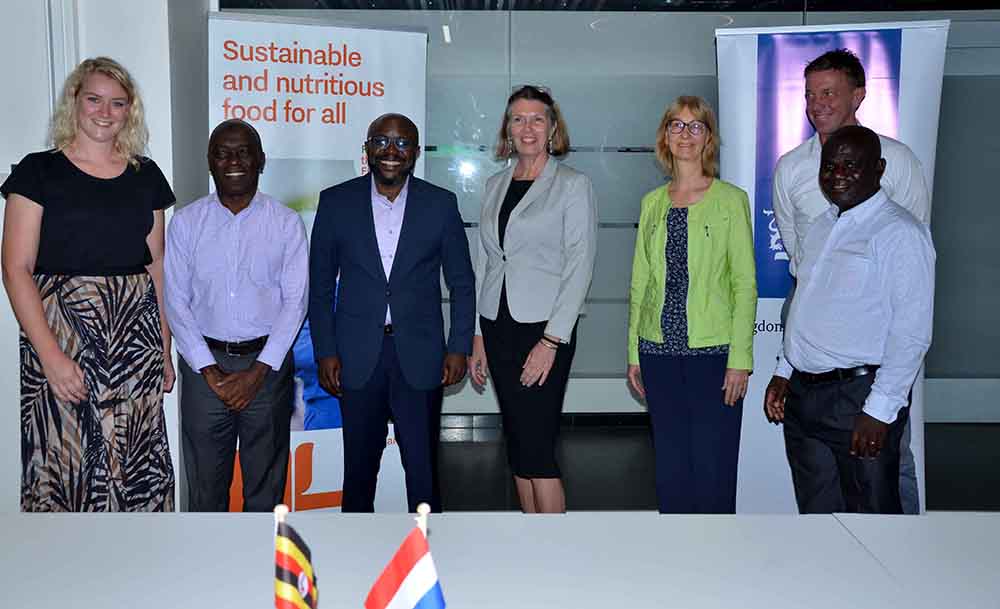 Read full story in the Harvest Money, New Vision, November 11, 2022