Coffee farmers in Sheema district have asked the Government to link them to commercial banks where they can get low-interest loans that can help them boost their coffee gardens.
Moses Bishweko Bansigaraho, the chairperson of Banyankore Coffee Services, noted with concern that many coffee farmers are facing huge challenges to acquire loans in the commercial banks where the interest rate is high. He added thatthose who managed to acquire loans failed to get profit from their gardens.
Bishweko and other farmers asked the Government to support them by starting a farmers' bank that understands the interests of farmers.
Bishweko, who has experience of over 20 years in coffee farming, also asked the Government to provide farmers with seedlings and fertilisers that will enable them to improve their gardens to get high yields, get out of poverty and meet basic needs for their families.
Joramu Tindamanyire, another coffee farmer with vast experience, noted that as coffee farmers, they need funding to assist them in looking after their coffee in order to a high quality product on the world market.
Highlighting on other challenges they are facing; the farmers mentioned pests and diseases, especially coffee wilt.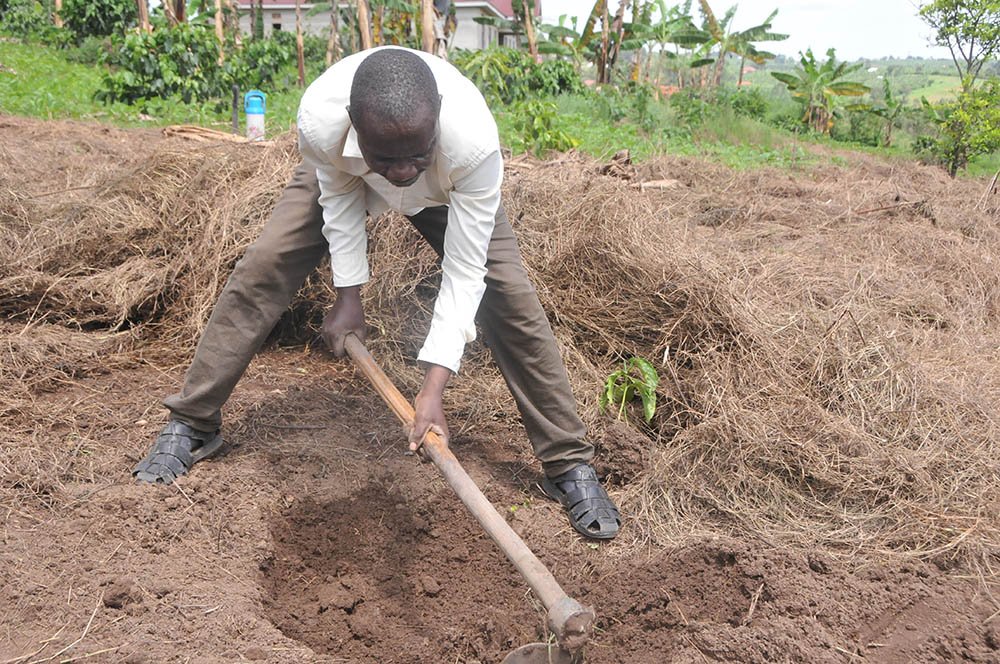 These asked the Uganda Coffee Development Authority (UCDA) and the Government to produce a hybrid which is resistant to coffee wilt which can be replaced by traditional coffee.
They also have black twig borer which is dangerous in most coffee farmers and has destroyed their coffee tree.
"We need the government to intervene and give us chemicals which can help us to destroy the cycle of black twig borer. We are also affected by climatic change," Bishweko added.
According to Bishweko, one can earn more than sh7m from an acre of coffee if well-managed.
Zikora Tumubwine, another farmer, wants the Government to help establish coffee factories in every district as this will increase the coffee market.
Maxon Byeba, a youth in Sheema district urged the Government to provide land to youth who are interested in coffee growing.
Good management key
On what a farmer needs to do to get good yields, Bishweko said one re ought to get good seedlings, dig a proper hole for where they are going to put the seedling, apply manure, prevent soil erosion (mulching) and manage the weeds.
These practices, he said, help farmers to produce high yields. He emphasised that during harvesting, you must pick only the red cherries to ensure high quality and earn more money from their coffee.