By Prossy Nandudu
Farmers, research scientists, privates sector and policy makers are to be brought under to discuss the available technology, its performance and impact on small holder farmers.
The aim is to make sure that farmers have a platform where they can ask all kinds of questions and can get any communication material or knowledge needed and can be supported.
This was revealed by the executive director of the Association of Agricultural Research in Eastern and Central Africa (ASARECA) Dr Enock Warinda.
According to Warinda, the innovations platforms are one of the innovations that they plan to pursue, as per the Ministers of Agriculture's concern on how technologies from researchers under ASARECA get to farmers.
"So that is why we need the innovation platforms because it's a single space where we bring together the farmer, the private sector, the research who develops the technology. In this space a farmer will tell the researchers if he technology is working or not but also demand for what works for them," said Warinda.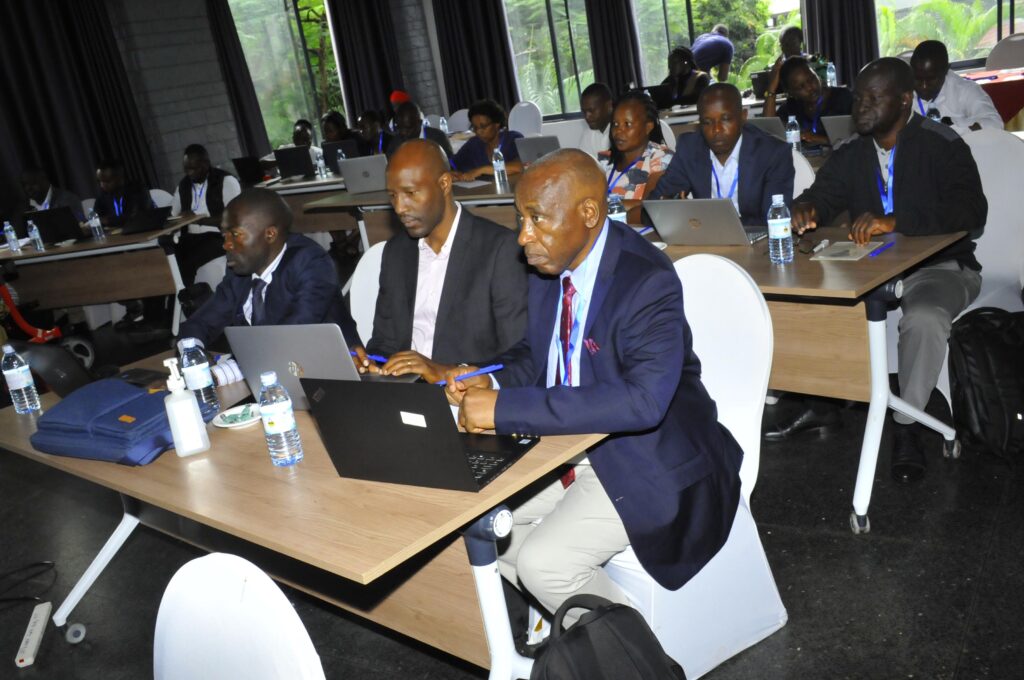 The other advantage of the platform, according to Warinda is that it brings together policy makers with actors like standards bodies, customs or revenue authorities, immigration, such that once there is an increase in production, a farmer, is helped by the responsible authorities to market his or produce.
Warinda was officiating at the opening of the five-day annual review meeting of Strengthening Agricultural Knowledge & Innovation Ecosystem for Inclusive Rural Transformation & Livelihoods in Eastern Africa (AIRTEA) at Fairway hotel in Kampala.
AIRTEA is funded by the Organization of African, Caribbean and Pacific States (OACPS) through ACP-Innovation Fund which itself is funded by the European Union (EU) through the 11th European Development Fund (EDF).
The project is being implemented by three organizations that include Forum for Agricultural Research in Africa (FARA), ASARECA and Eastern Africa Farmers Federation (EAFF).
The meeting will also review projects being implemented under the AIRTEA project in selected member countries identify challenges, successes so as to make the projects work better among others added Dr Kwaku Antwi a Research, Policy and Investment Cluster Lead at the Forum for Agricultural Research in Africa (FARA).
Examples of projects being supported through the project dairy project in Mityana, AbiZARDI in West Nile, where researchers are being supported to ensure that there are fish feeds to increase production so that the women and youth into fishing industry can have an additional income but also for food security, said Kwaku.
He added that the project is also supporting fish researchers in areas of value addition, access to markets among others.
For the project to work among member countries, a representative from the he Organization of African, Caribbean and Pacific States (OACPS) OACPS-TAU Gerard den Ouden called for collaborations among stakeholders.
"You find research institutions working in isolation, individual farms, experts working alone but these should work together, learn from each and exchange ideas, that should be achieved through this meeting," Ouden said.