By Vision Reporter
Farmers in the refugee settlements in the West Nile region and the hosting communities have been urged to be practical by adopting climate-smart agricultural techniques.
On Friday, Msgr Dr. Francis Ndamira, the national director Caritas Uganda, presided over the passing out of 208 farmers from the refugees and host communities trained on climate-smart agriculture at Adraa Agricultural College in Madi Okollo, West Nile.
For the one-month training, they were supported by Caritas Uganda and GIZ in getting skills on best agronomic practices to combat climate change in the region.
Ndamira urged the teachers at the college to place emphasis on practical knowledge over theory.
He challenged the farmers to identify a stable cash crop for West Nile alongside the seasonal crops and focus on producing that to fight food insecurity and for commercial benefit.
Simon Data, a refugee from Ofua 3 in Rhino camp settlement who did the training, urged fellow farmers to form groups and save money to grow their farming support.
"We have learnt how to get money and sustain life using skills in farming," he said.
Kennedy Lukud, a refugee farmer from a village in Swinga zone Bidibidi settlement, said he plans to share the knowledge he received in the training with his group members.
Robina Laki, a refugee from Swinga zone in Bidibidi said she will now be able to produce her own food and plans to train her group members on better planting methods.
Jennifer Ayioru from Righbo sub-county in Madi Okollo, said she came up with an enterprise idea and managed to get knowledge to enable her to earn a living using her skills.
"With the knowledge, I will practice, but the challenge of land affects the large-scale farming for the refugees," she said.
Refugees pay sh100,000 for one acre and a quarter of land for farming.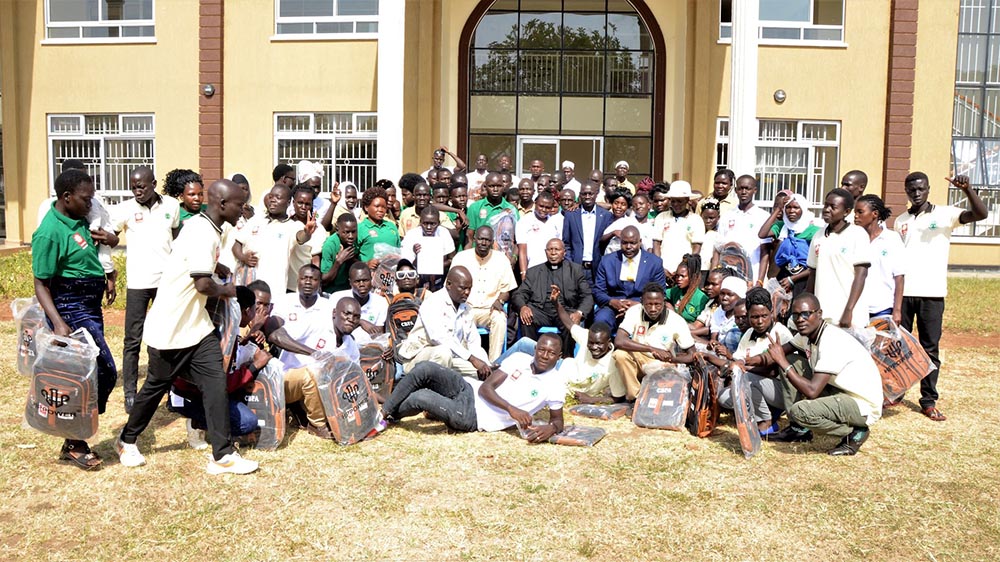 Michael Nabugere, the settlement commandant of Bididbidi in Yumbe district, said skilling refugees provides them a better option to survive amidst the cut in food rations by the World Food Programme (WFP).
Food aid has reduced to four kilogrammes of beans per refugee for a month, which he said is not sustainable.
Nabugere urged the graduates to start thinking about modern agriculture and practical crop and animal production.
"Teach a man to fish to sustain his life rather than giving him fish every time as handout," he said. "You have been skilled, use it to change your life."
He tasked the farmers to share the knowledge with others and multiply the skills learnt in the community through extension service provision.
Joseph Opilema, a representative of GIZ, commended Adraa for the skills and asked farmers to focus on productivity and sustainable crop production and livestock.
Kasim Asiku, the speaker Yumbe district who represented the leaders in West Nile, asked the leaders to get to the drawing board to develop the region.
He said that without skills, it is difficult to transform society.