Miracle Centre Cathedral Senior Pastor Robert Kayanja has urged Ugandans to plant food in bulk in a bid to fight and end hunger in the country.
"Uganda needs to grow food in bulk and you cannot grow food using old technology. Karamoja and some farmers use oxen in ploughing and these animals are slow at ploughing," Kayanja said.
He said this while flagging off consignments of household items and tractors also aimed at transforming the livelihoods of the people in Karamoja at Miracle Centre Cathedral in Lubaga, Kampala.
"We need to do everything we can so that we don't sabotage agriculture. We should have it in mind that we are the centre of East Africa and we need to produce in excess. We need to see that at least every child can have an egg and a cup of milk every morning," Kayanja said.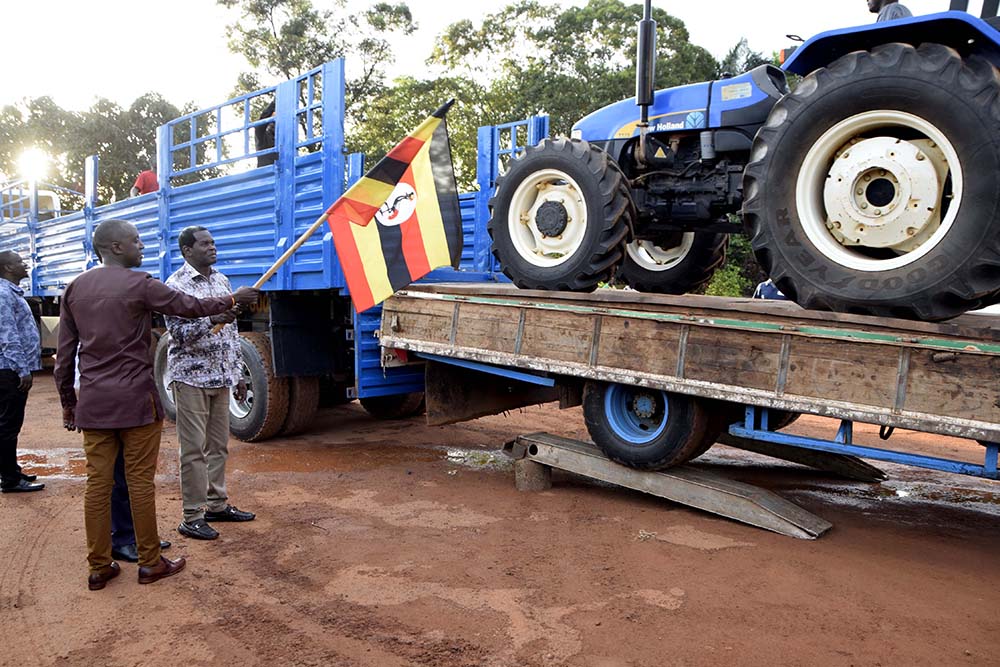 Kayanja was franked by Apostle Grace Lubega of the Phaneroo Ministries and Chris Nsubuga, the associate pastor from the Worship Harvest Ministries during the function.
According to a report presented to Parliament by Esther Anyakun, the Minister for State for Relief, Disaster Preparedness and Refugees, 517,000 people in Karamoja have been at risk of food insecurity from March to July this year, with the worst hit areas being Kotido, Napak and Kaabong districts.